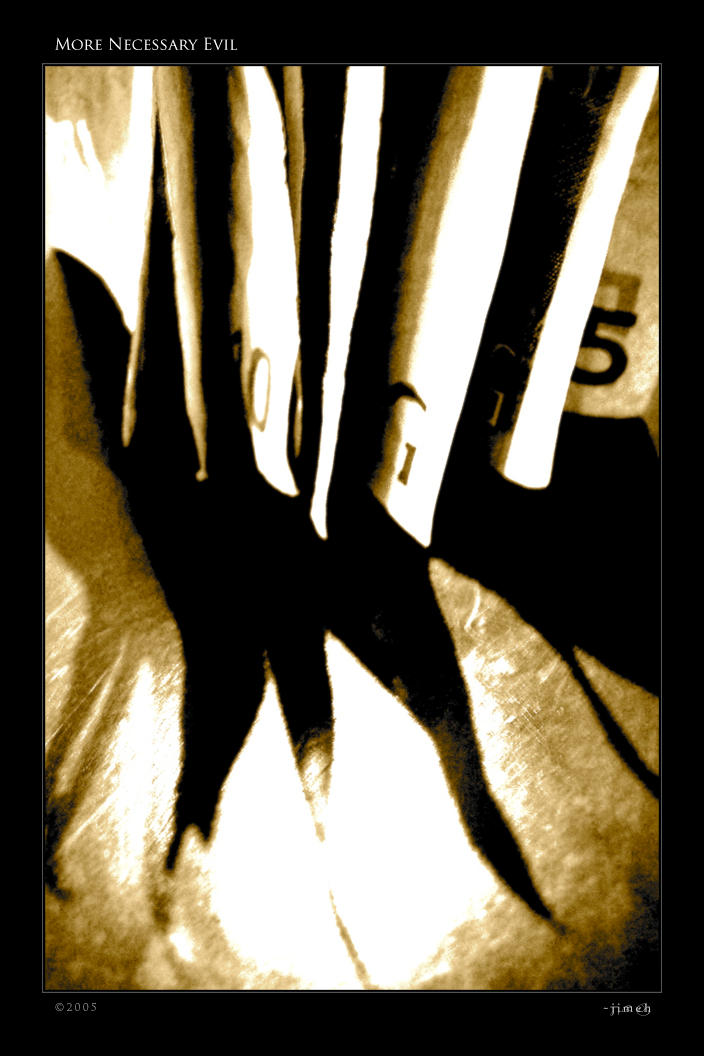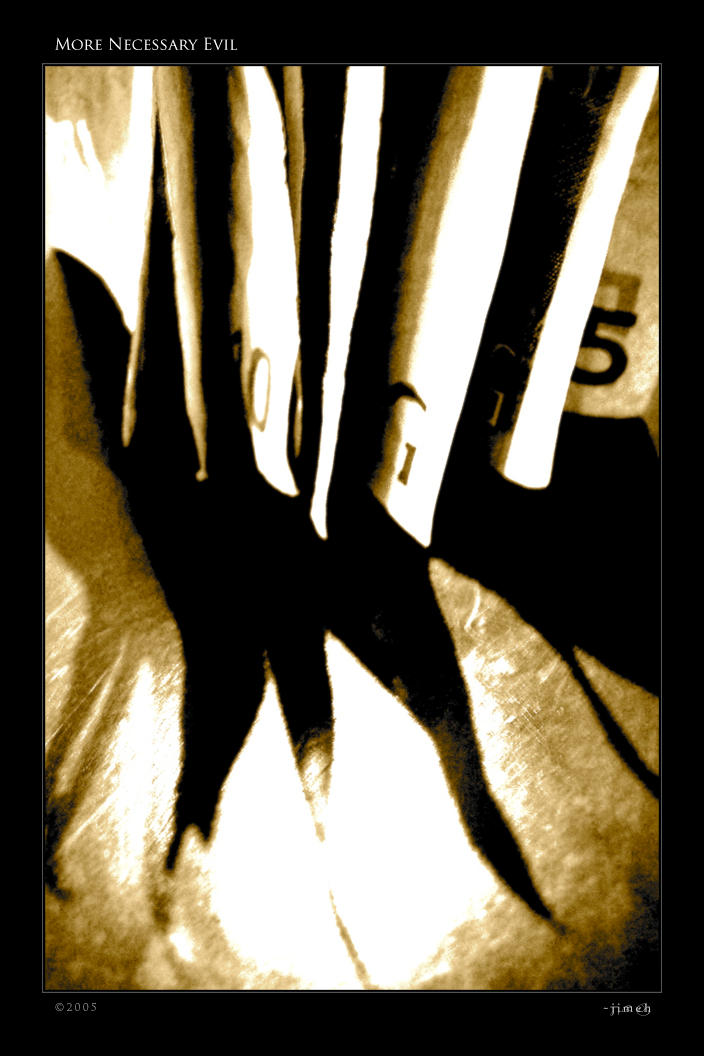 Watch
Money - A necessary evil...
Its the reality of life, money is an unstable balance, which when unstable costs people their lives. On an individuals level, there's a thin line to balance on somewhere in-between rich and poor. On a global level, wars are fought, people are killed, countries fall in ruins, all because of the materialized idea of "money".
This is the sequel to Necessary Evil
[link]
and like i said first time around, it was a lil experiment which turned into something useful...
Comments are always more then welcome

-Thanks

I like the way the use of shadow in this picture gives the subject a sinister air. i could tell it was money btwxxxnicky
Reply

hey jim

i think i like the first one better ... i dont know why though... maybe 'zooming' the money make it doesnt really look like money.. more like pages of a book... you cant really see that its money... only cos you mentioned it that it looks like one...
my opinion though...

Reply

and thank you, lol... sorry, forgot to say thanks in the first post (i think i should wait a few min in the future before posting comments and stuff if i've just woken up or something from dozing off infront of the tv... lol)... specially thanks for being so honest

Reply

yeah, i personally like the first one better myself too... but i figured this one was good enough to submit... lol

... oh well, 95% of sequels or something aren't as good as the original, but they were still surely good enough to create/film/record/whatever... lol
...and yeah, kinda stupid excuse, i know... lol
Reply