Deviation Actions
Daily Deviation
January 16, 2016
JimboBox
captures a high degree of movement in both the figure and the assembling armor in SAMUS. From the suggester: "Sparkling and clean colors, a great perspective, and a dynamism that makes you feel the picture is alive."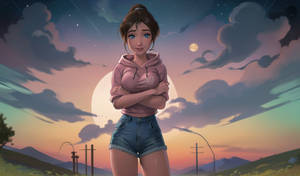 B-Sides
I have so many alternate images that i dont make posts for, that i usually post them in the comments.....well, now im going to make a whole album for people who want to see more and more of the images
---
Suggested Premium Downloads

Description
Hope you all dig ittttttttttttt
UPDATE:Hey its been a while! OK so, ive gotten sooo many requests for a print of my samus piecenand thereforeeeeeee, just for a little while, im keeping my store open if you guys wanna pick up some prints. wont have it open too long
jimbobox.storenvy.com
So i wanna thank

and

for this DD

Much appreciated guys ! Also, i've been tryin out instagram if anyone uses that lol --> www.instagram.com/jimbobox/
and ofc ive got FB too but ive got two pages dunno why but wtv Facebook-->
www.facebook.com/JimboBox
Image size
560x840px 407.74 KB

Storytelling, colour, balance and so much amazing fundamentals in one picture. The moment I'm able to make holes in my wall, I'll be back to beg for a way to purchase a print of this so I could hang it in a spot of reverence.