Prices

$1-$3
: Simple headshots with minimal color
-Sample: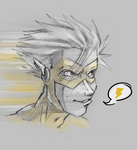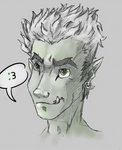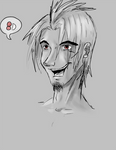 $10
:Complex bust
-Sample: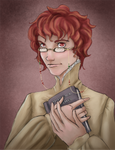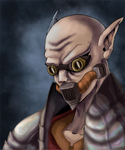 Marker sketches
$5:
Marker drawings will be in gray scale and be full body or half (make sure you specify) these usually only contain one character.
-Sample:


$15
: Fully painted character drawing with simple background
-Sample: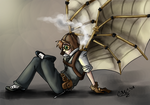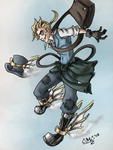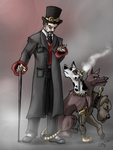 $20-$25
: Fully colored character drawings with complex background (can be painted or cell shaded make sure to specify)
-Sample: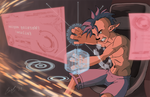 $30-$40
Full character ref sheet with character history, expressions, and items.
-Sample: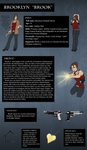 $30-$45
Fully colored multiple character composition with complex background
-Sample: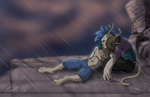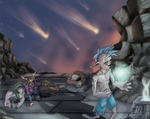 Payment methods

Paypal

Money order (only for those in the US)

Content rules
-Super explicit hentai/yaoi/yuri:
NO
-Mild Yaoi/yuri/hentai: depends on how "mild" it is but most likely yes

-Shota/loli: No, I'm not for kids doing that kind of stuff
-Shoujo-ai/Shounen-ai: Yup I'll do that
-Anthro/Naga/Mecha: I'll try but I can't guarantee it'll look uber cool

-Original characters: Preferred
-Fanart: Sure thing

Final note
- Send me a note with whatever option you want above and I'll tell you the price.
Make sure your note includes the following!
-at least two references of the character. one must be full body and in color
-basic background of said character (personality, physical quirks, ect.) please no life history stories unless I ask you. Makes it easier for me to sift through the info.
-After you do all that I'll reply with the price and give you my paypal address or home address if you choose to pay with money order.
-Payment needs to be sent first before I start on the commission.