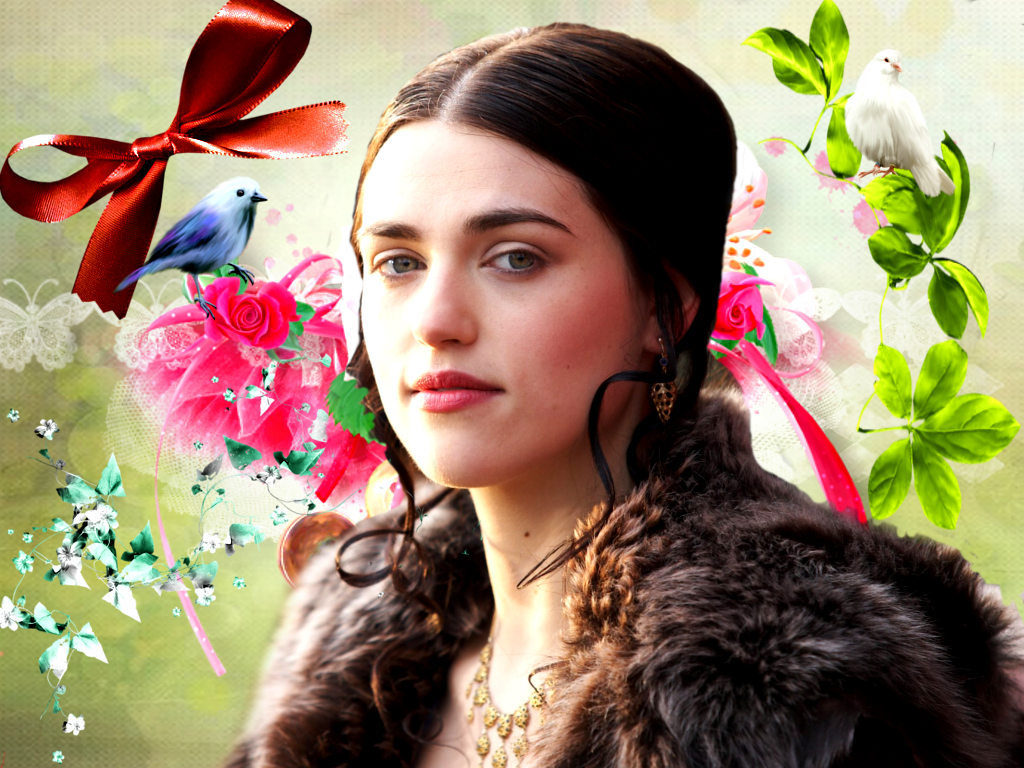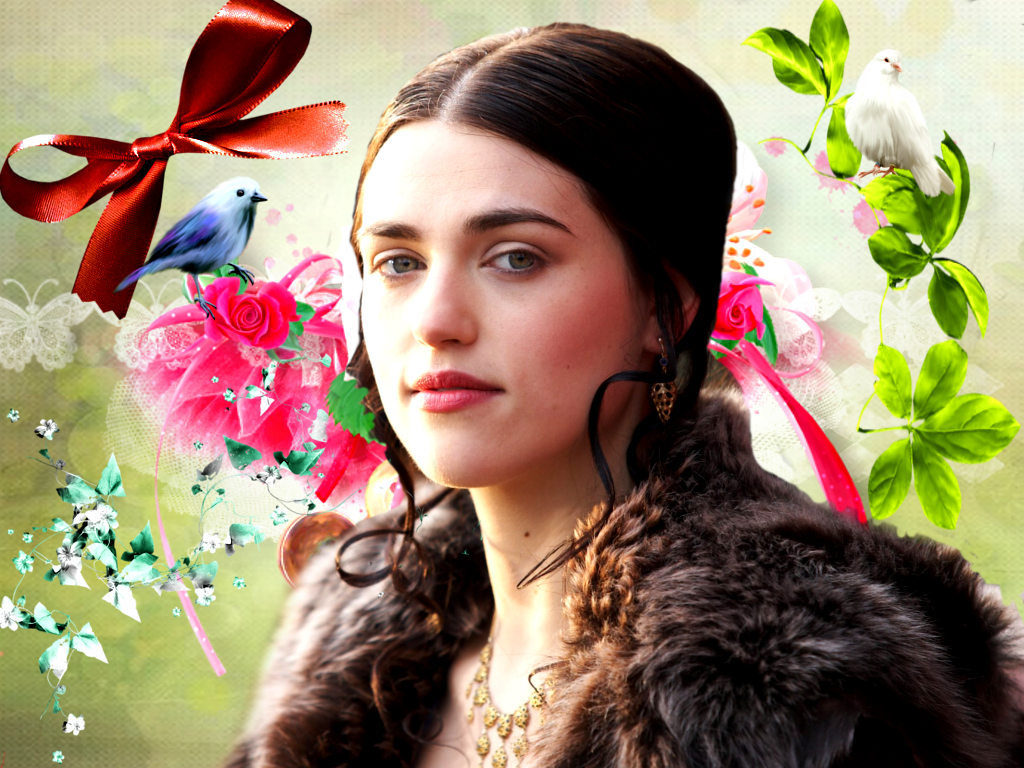 credit by_eny for background and resources on graphic.

I saw this one on the forum this morning. It's beautiful, Jill.

You did really well with the "light" on this one. This sure is a very sweet image of her.

Great job.
Reply

Thanks Wil I love this image of her and thought this one would be ideal. It has been a lovely evening putting this one together. I was lucky that I found so many things which really fitted well together. I loved the light and I am glad people have noticed that.

Reply

Wow, this is absolutely stunningly gorgeous Morgana wallpaper Jill. love how you used the light colours of the background, bird and flowers to create a brilliant backdrop that perfectly create a lovely contrast to the more darker hues of Morgana's cloak, face and hair, present in the foreground. Also, don't know if you intended this, or is just me reading too much into something, I think having her face half in light, half in shadow serves as a perfect symbol of the internal struggle between whether she is good or evil, that rages deep inside her during seasons 1 to 3.

Also, if you are amenable to the idea, I would love to see you do another ArMor wallpaper sometime in the near future, as your first one of them was really beautiful and love to see you do another one as their early season relationship was one of the ones on the show that I really enjoyed watching the most.
Reply

Thank you so much rolica for your lovely reveiw. As I said to Wil I was lucky to find a number of resources that went together really well for this one. To answer your question I wasn't actually intending for the picture to serve the internal struggle that Morgana goes through. This is actually from episode two I think the image, which is before they really focus on her magical side. I did this one because she was was so lovely and happy in this image. I just wanted to do a pretty backdrop to show that off.
I promise I will do another Armor graphic. I am writing a story at the moment, so I haven't had much time for graphics recently. I will do another one though when I have finished the story. Thanks for your comments.

Reply

Your welcome jill and thanks for answering my above question. Just out of curiosity, what is the story that you are writing at the moment about? Also thank you for agreeing to do another Armor graphic, when you have finished your story and I look forward to seeing the image, when it is posted here, I sure that it will look absolutely beautiful just like all your other merlin wallpapers graphics.
Reply

I am writing a reveal story for WriMo on the website Whimsical Wanderings. I have never done a reveal story before so I thought this might be the time to try and write one. Most of my stories tend to have a lot of the lesser known characters in them, so I challenged myself to do a mainly Arthur-Merlin story this time round. I have written a lot on Mordred and Gwen mainly, though I have done other ones as well. I was a big Merlin-Gwen shipper to begin with, now I am more Merthian so I have written stories on both those ships.

Reply