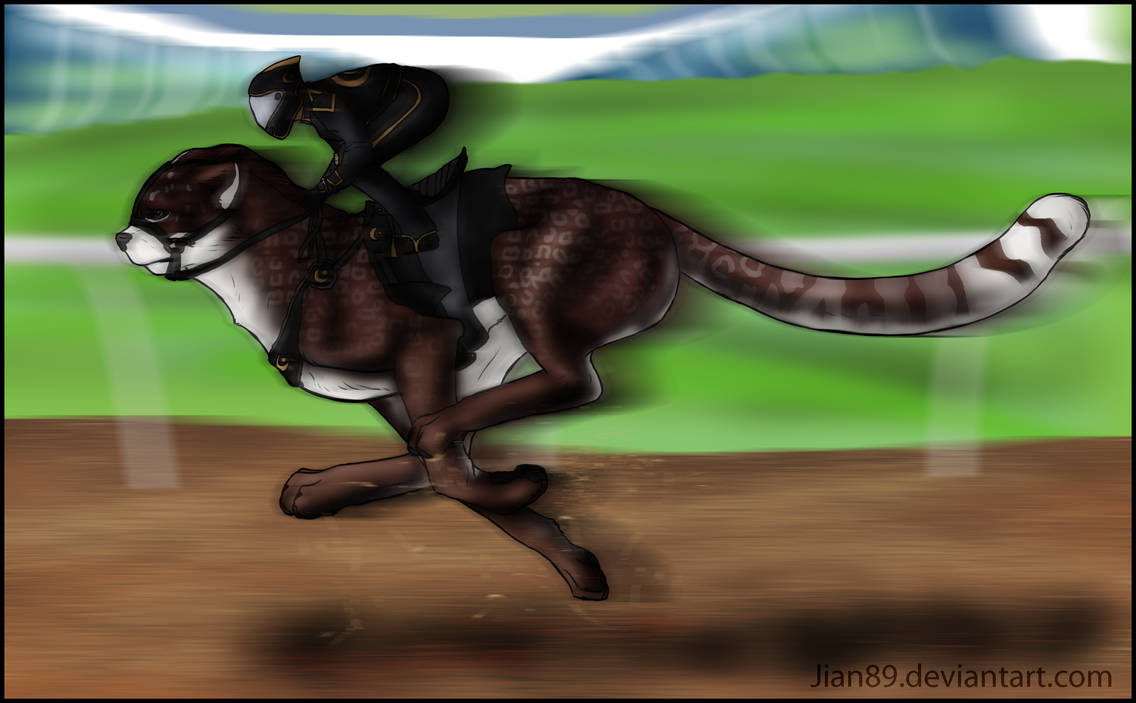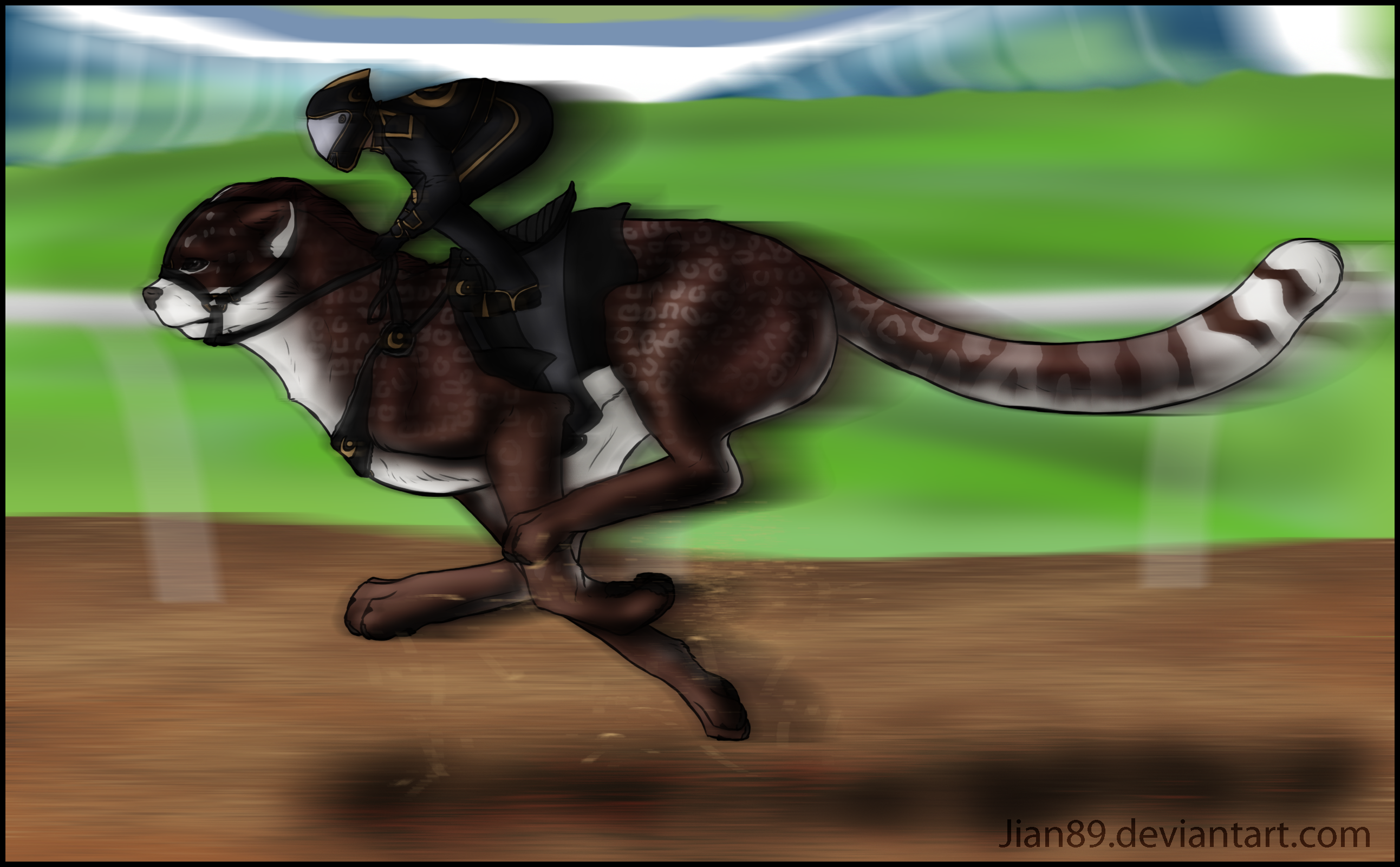 Watch
Shivas father was checking the tack when Shivas walked up in her racing uniform.
"And?" she asked.
"Gorgeous." her father answer. He had seen her already a few times in that costume during training, but still, she asked it each time.
Girls and there looks ...
"Are you sure you are ready?" He asked when Shivas checked the tack herself.
"Yes, I am sure."
The old man frowned his head. He didn't liked it that his little girl was entering this test.
She had run on full speed already, but this was a real race!
"Are you really sure?"
Shivas sighed. "Yes, I am really sure. You can worry when we come back next year with demon ..."
right, that black young one ... that was gonna be challenge.
Bashira purred softly when her rider mounted her and petted her on the neck. The female cat had been looking around in a curious way, but always with head up, ready to claim her place if other would challenge her.
Shivas knew she wouldn't tolerate it that another cat would run before her, still she could let her run on full speed from the start.
she would be worn out.
Even after their training, Shivas couldn't prevent her heart from beating.
These were all young shedu cats, ready for their prime career. And none of them would let another pass.
"Keep your head focussed." She whispered. Shira purred in return, rolling her muscles under her skin.
The sign was made and each cat dached of on the dirt track, hoping to reach that finish line with the needed speed ...
---
He, this was fun to do. And my computer didn't made a sound (me happy

)
I really hope she can do it as good as in her Korung test

1. Link to cat's import design.

2. Full name of cat.
Bashira 36

3. Age of cat on entry.
2 years

4. Name of handler.

5. Name of stable cat belongs to.
6. Links to training images.
This piece is copyrighted to Jian89.deviantart.com

Beautiful cat! Hope she does well

Reply

WOAH!! The movement and motion on this looks incredible!! I love shedus

Reply

I hope she can get her breeder papers soon

just drawing her last test and then I just need to wait for the results

Reply

Reply