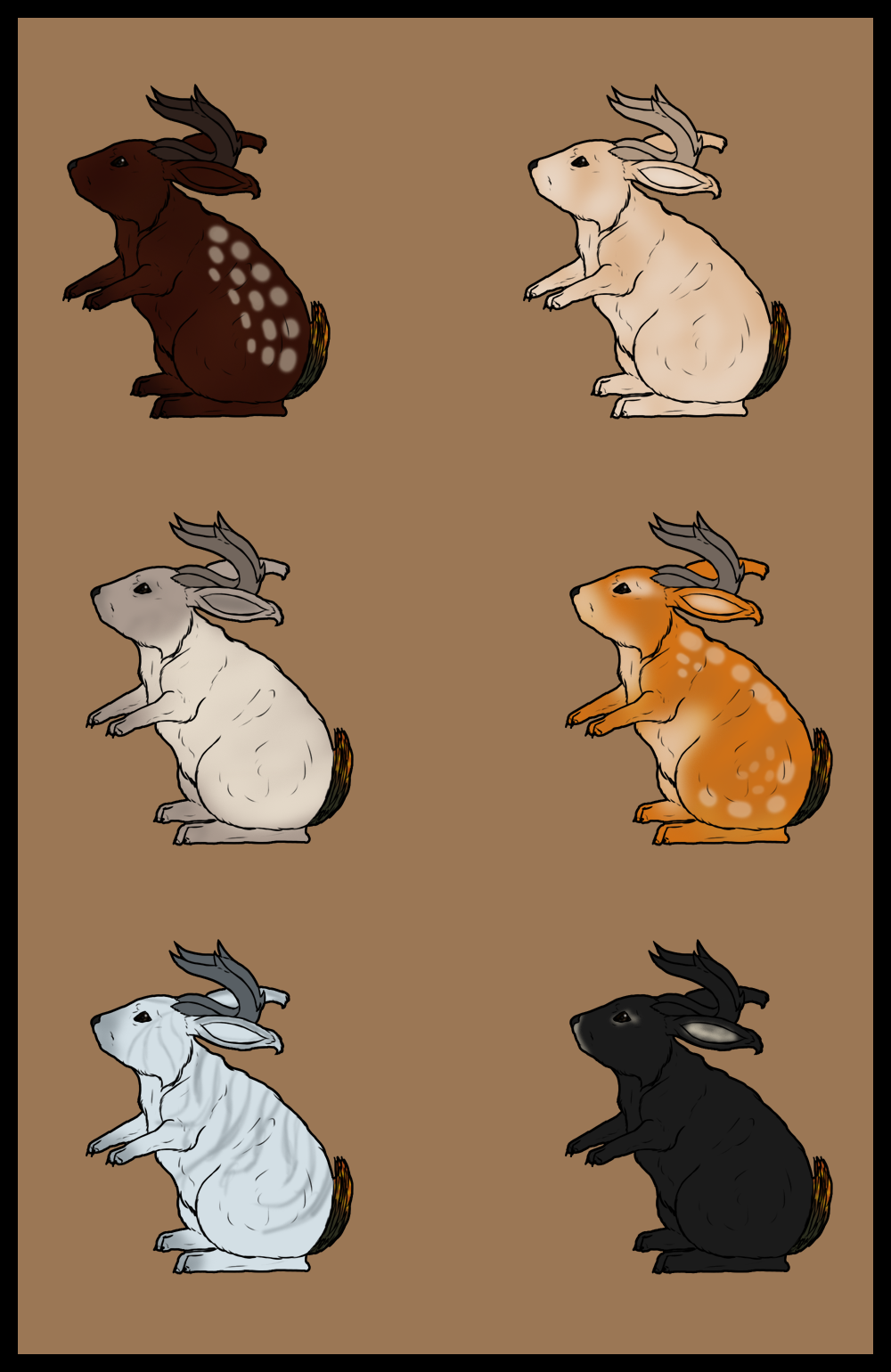 Watch
CERVA STARTING RAFFLE
A raffle to start of the breed and the RP

Rules
- You have 2 tickets to spend
- you can place them on 1 Cerva or on 2 different ones.
- the raffle is done when the 10 places are full OR after 4 days ( 24 February)
- You have 2 months to register your Cerva. if a ref is not submitted to the group, your Cerva can be reclaimed by the group to be resold.
Keep in mind ..
- gender is up to you. (keep in mind that females to NOT have horns!!)
- you are allowed to pick the feather colors yourself, though only 3 colors maximum!!!
X----------X----------X----------X
1. Chocolate Otter
blbl dd ii CC aa OO
- *
DatNachtmaehre
- *
Forget-Me-Not-Fields
- WINNER

- *
ArcticNightStables
- *
ArcticNightStables
-
-
-
-
-
-
2. Silver Créme
bb dd Ii CC aa
- *
theliondemon-kaimra
- WINNER

-
-
-
-
-
-
-
-
-
3. Siamese Caramel
Bbl Dd ii cscs aa
- *
Sorrel-Feather
- *
Sorrel-Feather
- ~
NaporieRizia
- WINNER

-
-
-
-
-
-
-
4. red fawn spotted Otter
bb dd ii CC aa nFs Oo
- ~
micro-pup
- WINNER

- *
Forget-Me-Not-Fields
- ~
moonlight270
- ~
moonlight270
- *
MichaelaElse
- *
MichaelaElse
-
-
-
-
5. Blue agouty
BB DD ii CC AA
- *
DatNachtmaehre
- WINNER

- ~
micro-pup
- *
theliondemon-kaimra
-
-
-
-
-
-
-
6. Black otter
Bbc dd ii CC aa OO
- ~
NaporieRizia
- ~
Charfyre
- ~
Charfyre
- WINNER

- *
Champie-TiiteWolf
- *
Champie-TiiteWolf
-
-
-
-
-
Cervaridae (c) *
Jian89
This piece is copyrighted to Jian89.deviantart.com

You have no right to copy, trace, save, manipulate, edit or to use this piece in any way without my personal writen permission. any breaking of this shall be punished by the copyright law