I like drawing fan arts and doing photo-manipulation on my favorite characters and OTP that I love and what comes out in my mind. I want friends because I'm alone in this website :'v My attitude is base on how you treat me.
My favorite movies:

My Favorite shows:
My Favorite Animes:
Favortie Bands:


My Favorite Games:
:thumb748893904:
My favorite Characters/Person:







:thumb611737070:

:thumb593235689:

:thumb481648716:






:thumb638187622:




MY OTPS <3 :



Other ships:
:thumb688138833: :thumb688138054: :thumb688138387: :thumb688139168:



:thumb591246062: :thumb692603766:
Some of my ships aren't there so my other ships are Hiro Hamada x Vanellope Von Schweetz amd Gerard Way x Lyn-Z
They are my ships, so what?
Other stamps that describes me:




:thumb33608792:

:thumb741513459:

:thumb652892175: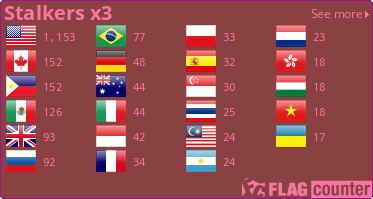 Favourite Visual Artist
So many...
Favourite Movies
ROTG,Frozen,HTTYD,Brave,Tangled and many more...
Favourite TV Shows
Miraculous Ladybug and Rick and Morty
Favourite Bands / Musical Artists
MCR and |-/
Favourite Books
Anything as long as Fan-Fictions,fantasy with a hint of teenage romance,horror,mystery and complications
Favourite Writers
Hmm...I think John Green :)
Favourite Games
Yandare School.BWAHAHAHAHA!!! and BATIM :)
Favourite Gaming Platform
Don't have one
Other Interests
I like singing and drawing and dancing and eating sweets and sleeping