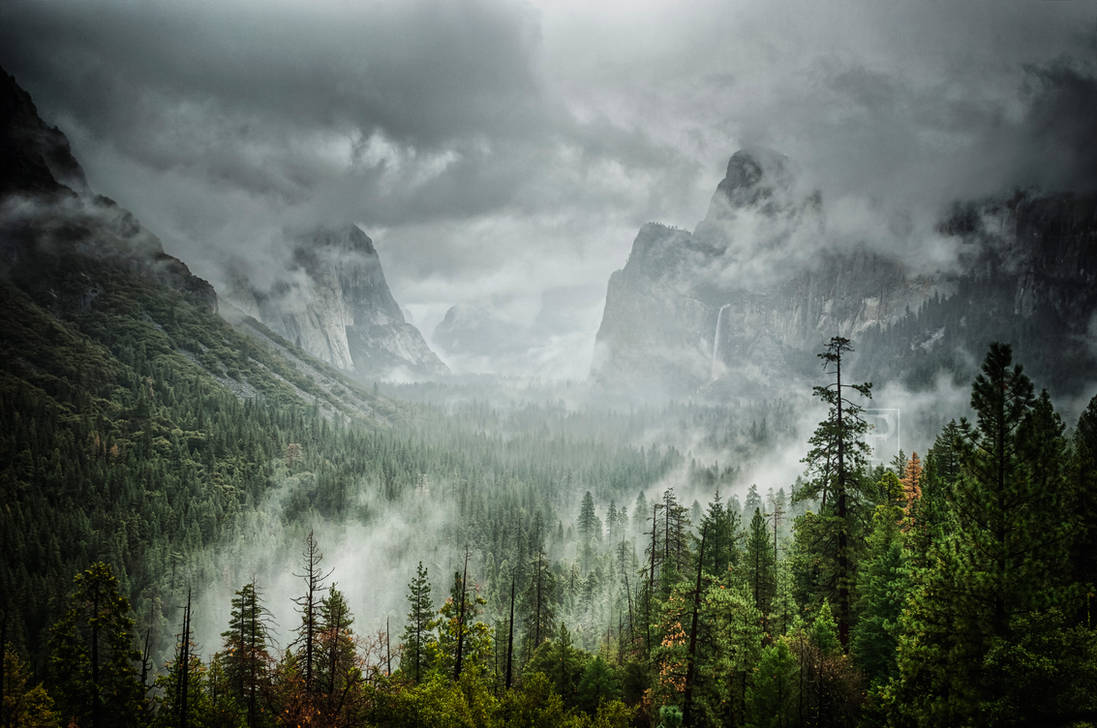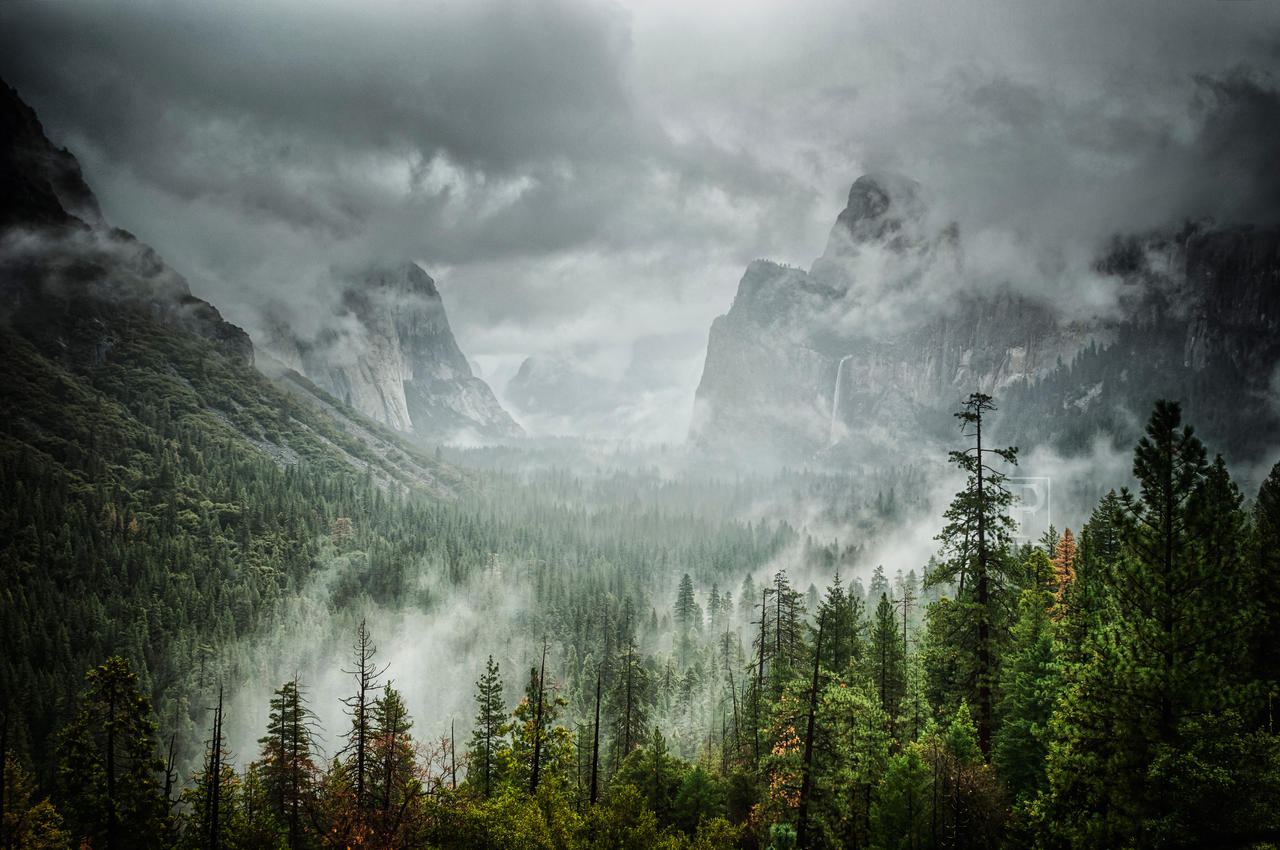 Watch
This storm brought Yosemite it's water back, just days before Yosemite Falls was dry and Bridal Veil Falls was nothing more than a trickle. Now the waterfalls still have water, but it's nothing compared to what it was when this storm was here.

This and my previous picture are of Yosemite in its prime. Shots of sunny skies are a dime in a dozen.
Thanks for all the comments and favs! <3
I cannot express how thankful I am for all your wonderful and nice comments and especially my first daily deviation! Love you all! <3
Daily Deviation
Given 2014-02-10
Suggester said;
"It shows a murky, somewhat dark and cold landscape. But that doesn't mean it's not beautiful. No, it's quite the opposite. It has a cool and calm touch and is very serene in its own way."
The Storm
by
JForbes1701
(
Suggested by DanielHeydecke and Featured by Anoya
)