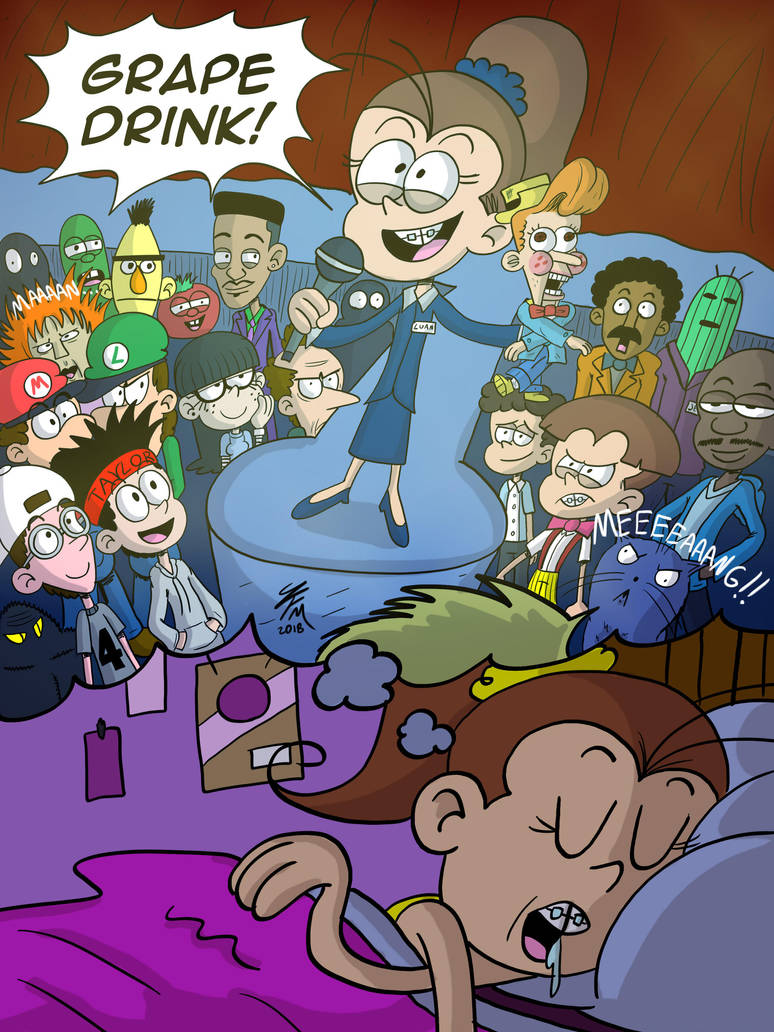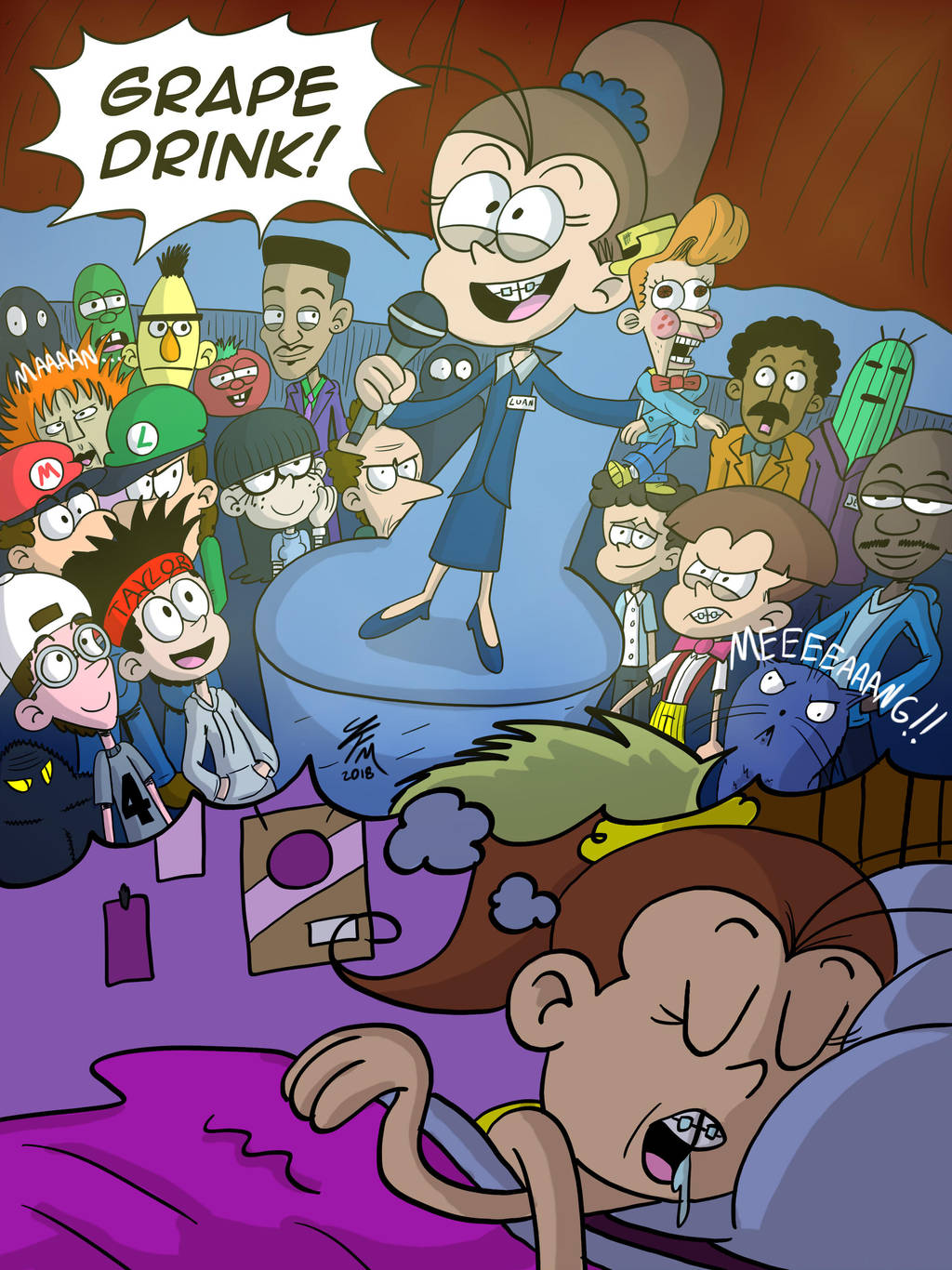 Watch
HAHAHAHA! That's so funny! Even funnier than the fact this drawing was a sketch for months! But I finally finished it! Hope you guys like it! Luan dreams about having her own comedy special on Netflix. We see my characters, Jeff and Taylor in the audience along with Bert, Benny, Maggie, Dave Chappelle, Richard Pryor, and Will Smith. I borrowed Will Smiths design from my guy,
TheFreshKnight
hope ya don't mind. And look at this! Lynn Loud Sr. and Lane (genderbend Luan) are SALTY! They want to be on stage. lol And who could forget my Crazy Cat? What is up with that? That cat is in all of their dreams. Thank you guys for being so patient with me on Loud House fan art!
It's GRAPE for your colon! HAHAHAHA! Get it?