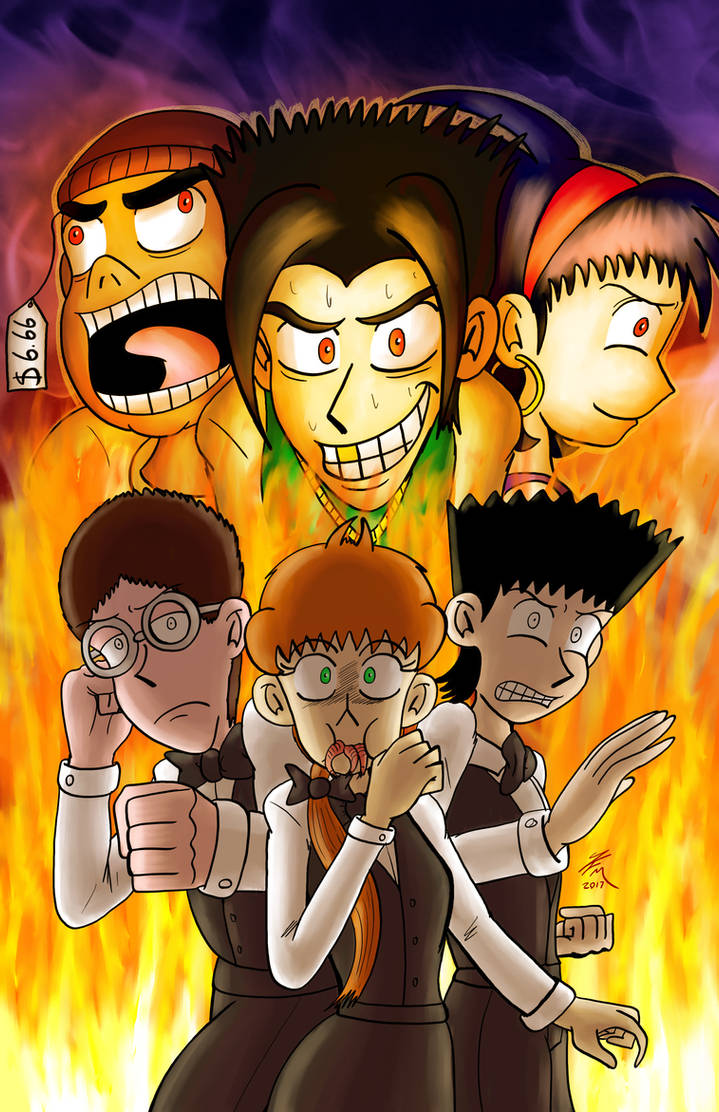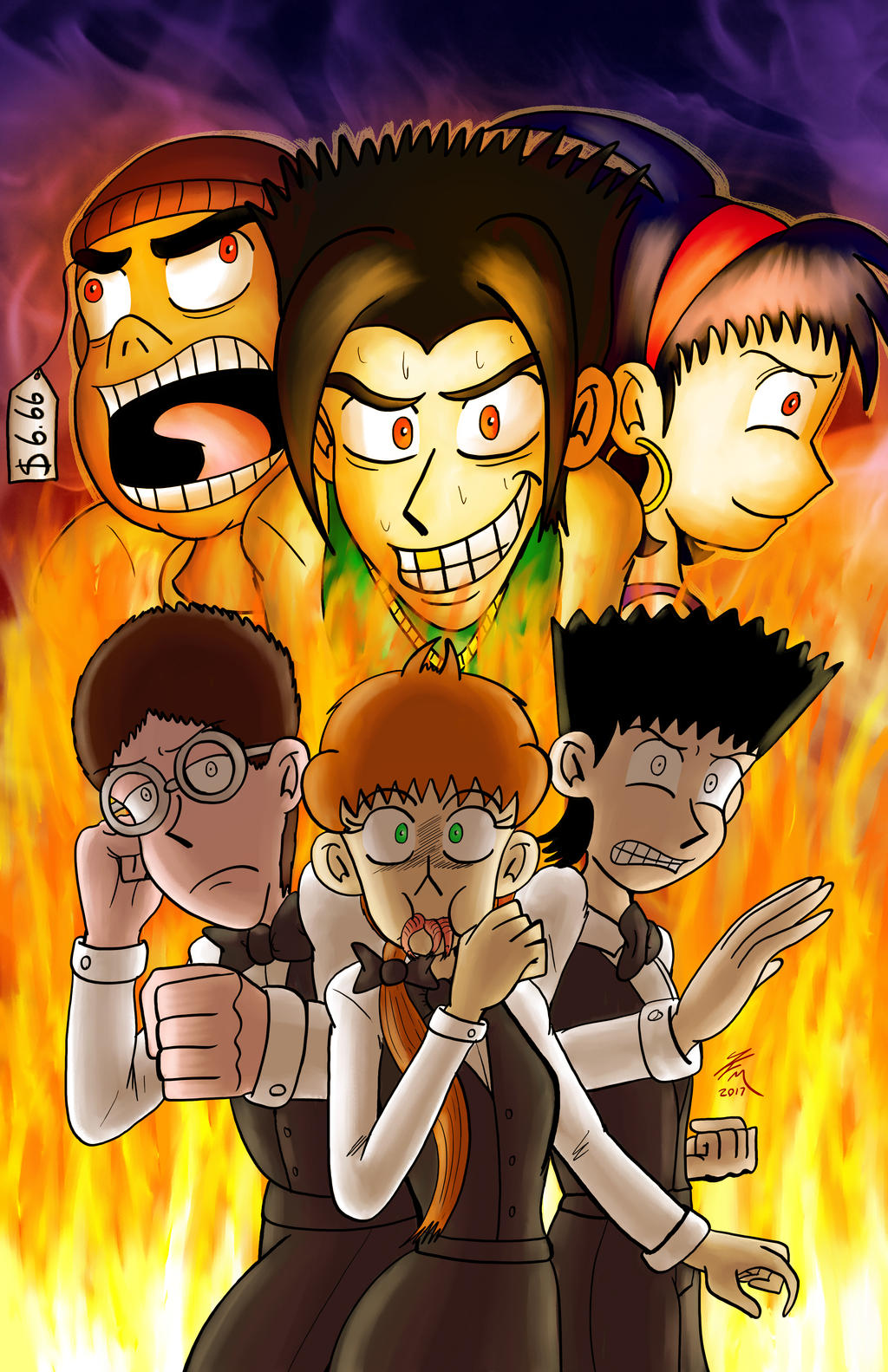 Watch
FINALLY IT'S DONE! New J&T Issue is on the website and ready to read!

This right here is the cover art for the episode without the watermarks, logos, and type. So what the heck is up with the fire and the crazy looking kids? Well there's only one way to find out by clicking the link below!
www.jeffandtaylorcomic.com/Pag…

Just finished reading this. This one was a lot of fun to read. My favorite part was Cassidy's story, which I got a good laugh out of. I also liked a lot of the easter eggs you threw in there. I'm sure I didn't catch all of them, but the ones I did recognize were cool.

Turns out rap really is the devil's music.
Reply

Aw, thank you so much for reading the episode! And I'm happy you enjoyed it! Yeah, Cassidy was super fun to write for. Especially on page 6 where she was like "Tiiiig ol bitties!!!" in front of everyone. Heck yeah, The Easter eggs are fun, man! Like the fake Bill Cypher on that book. XD
Reply

It's hard to look tough with a mouth full of shrimp.
Reply

I think you know by now you can't underestimate the power of shrimp. XD But yes, she looks silly.
Reply

Reply

They look...very derpy.

Nice drawing.

Reply