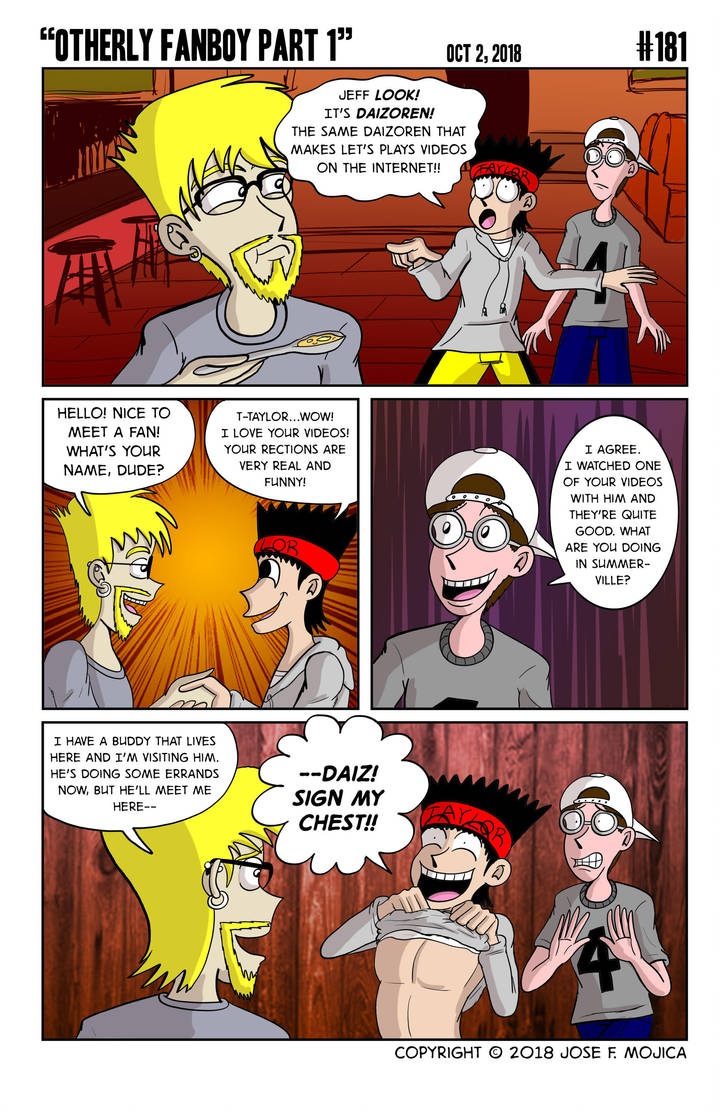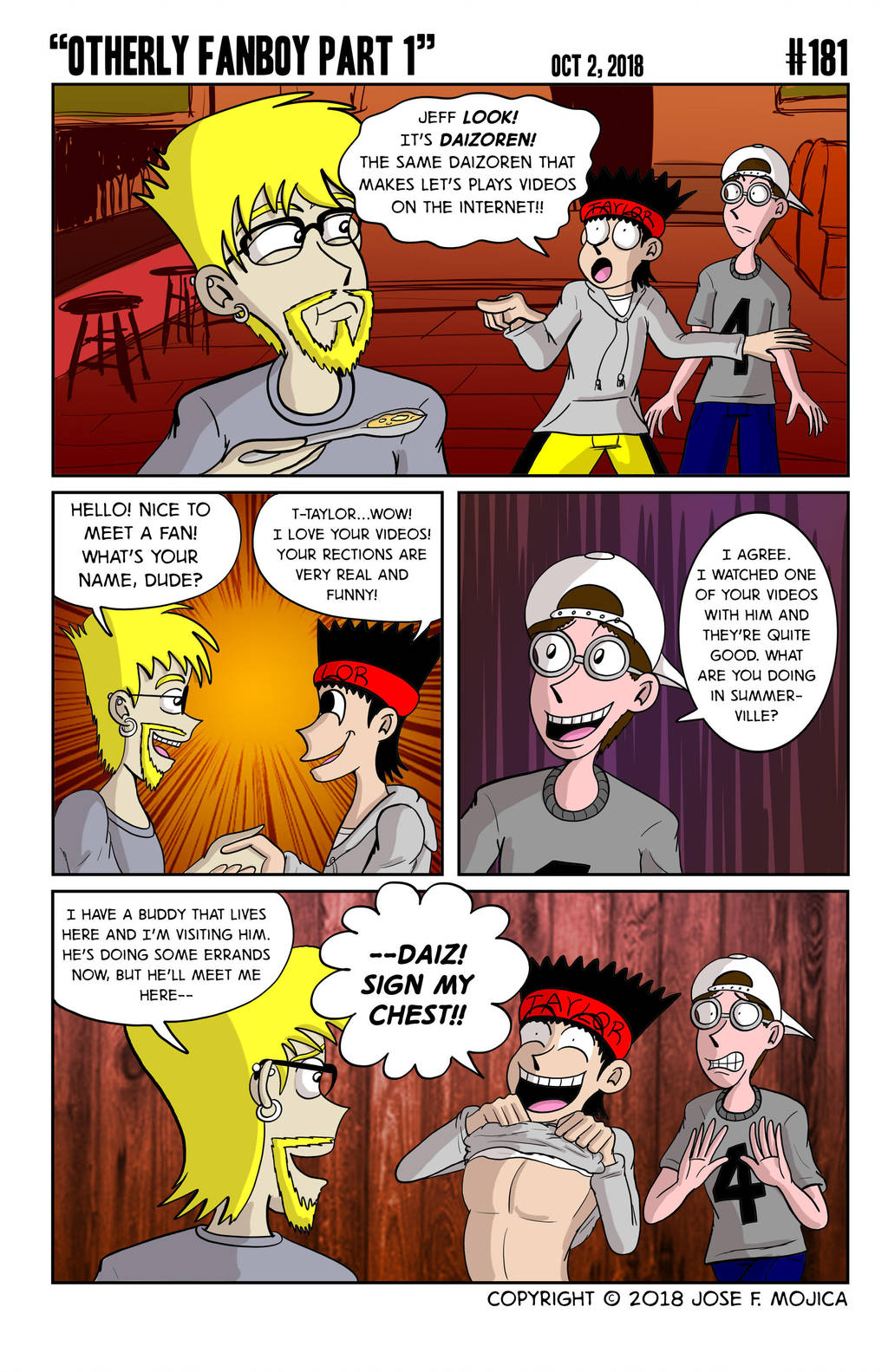 Oh my gosh we have a special guest! It's 'Daizoren Gaming'! A Youtuber who I'm subscribed to. We know each other online, so it's not like I'm putting a random youtuber in or something. And btw, if you visit his page, you'll see that I drew his profile pic and banner!

Daizoren's Youtube: www.youtube.com/user/DaizorenG…

Wow, that's awesome! You must be lucky!
--
That ending, though.
Reply

XD And it officially got awkward right after Taylor pulled up his shirt~ Very funny, also cool that you and Daizoren know each other and that you designed his banner and profile pic. Pretty neat! Oh also....FYI,....you misspelled reaction...in the second panel.

Sorry to point that out, thought you should know.
Reply

XD Yeah...Taylor knows how to make things weird fir everyone. Unintentionally, of course. It's so funny, it started out as fan art and a shout out, and then he made a video giving me a shout out and we became online friends! Diaz (Kyle) is a cool guy.
Aw shit. XD. How did I miss that!? Haha! I'm notorious for my typos, in fact, as I was reading through my copy of my new book that just came in, I spotted like seven typos. Oops. I have to proofread better. XD. Or have someone else read it for a second opinion. Ah, well. Thanks for pointing it out!

Reply

Neat! Sounds like you guys got a good friendship going on.

Awww, that sucks. You spotted some typos as you looked through your new book. Bummer. Yeah a second pair of eyes might help ya for proofreading purposes. Oh yeah no problem, glad I could help.
Reply

Damn, that's a nice chest.
Reply