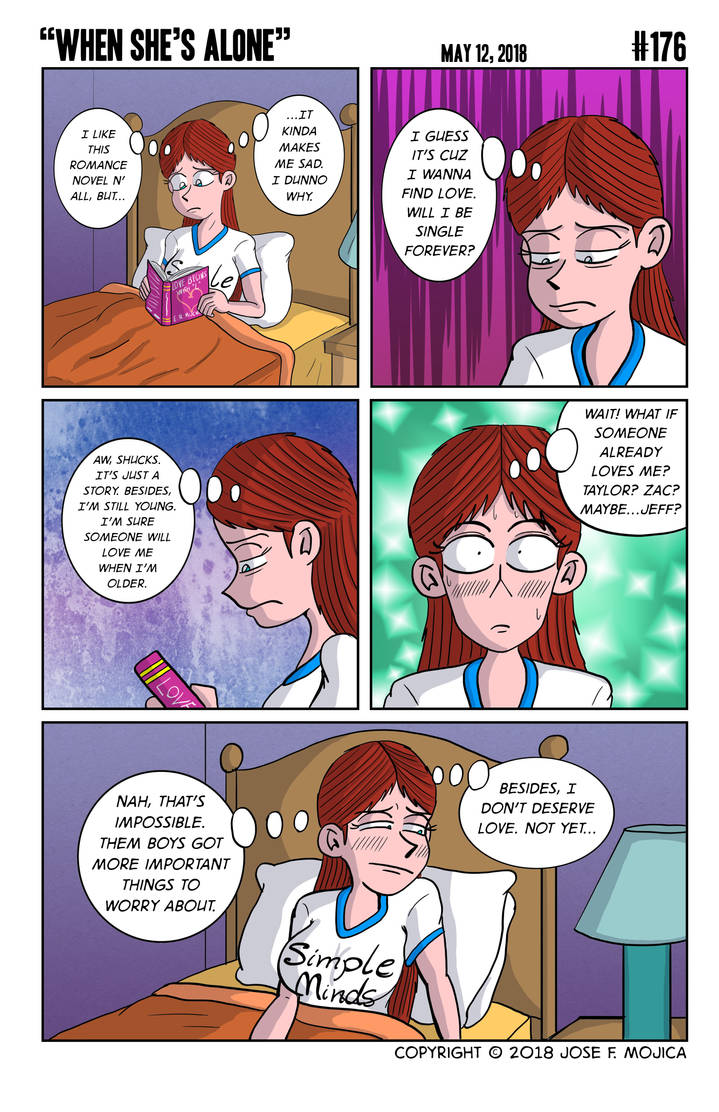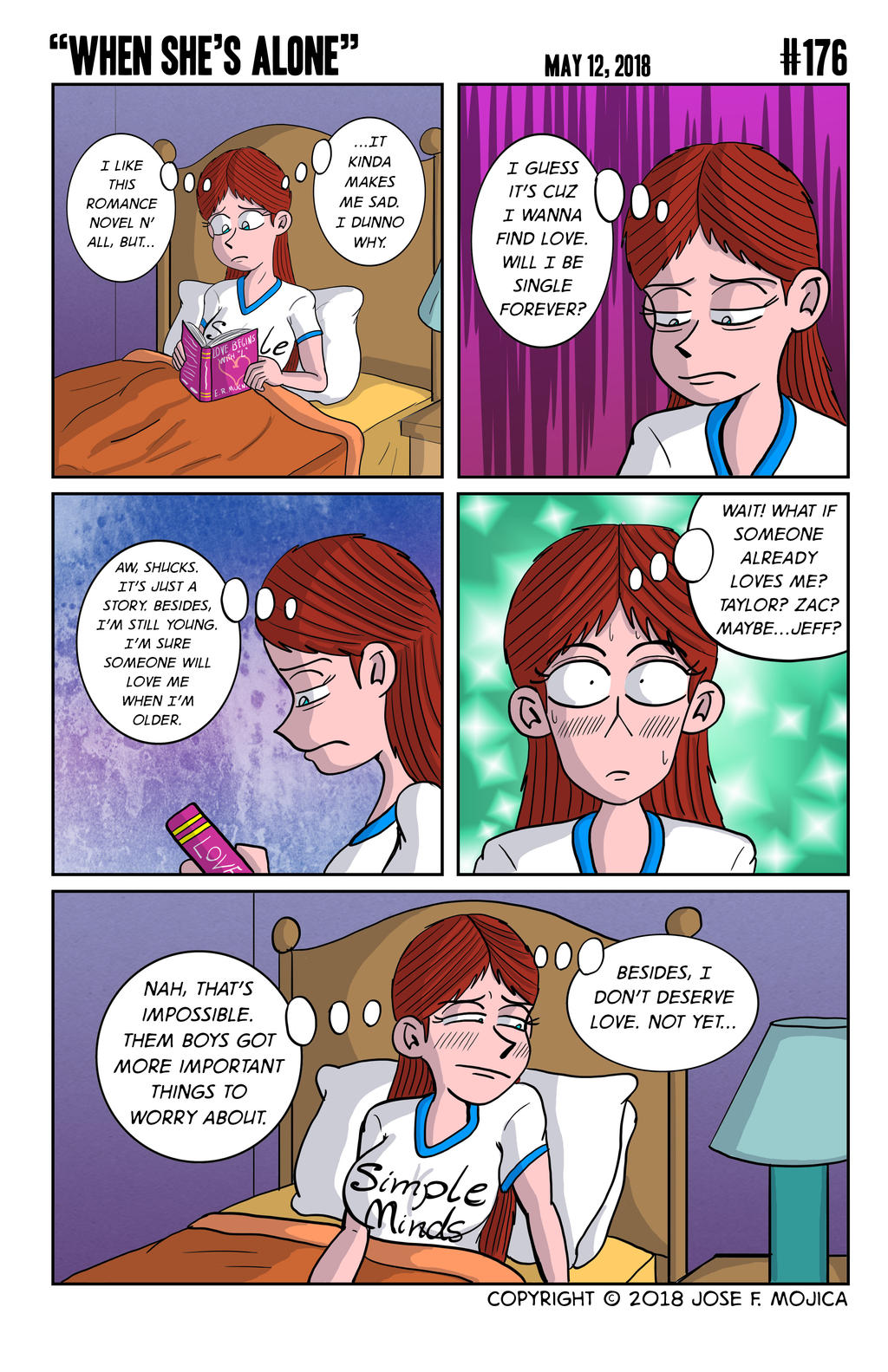 Watch
Jane's still at her grandma's house. She's reading a romance book before bed and then BOOM! She feels lonely. It happens to the best of us, but in her case, she's adding in self pity.

Aww, poor girl. Indeed it does happen to all of us. I like how her shirt says simple minds, I don't know why but I find that a nice touch.
Reply

I know I had my fair share of thinking like this. Thanks! Glad you like her shirt.

It's actually a shout out to a band from the 80s with the same name. They're the ones who sing "Don't You Forget About Me". And the name kinda works for Jane, cuz her mind is pretty simple--not in an insulting way. XD It's just part of her charm.
Reply

Poor Jane. I know how she feels. It can be tough not having someone special when you really want to. She also has no idea how the male teenage mind works.
Reply

It's very relateable. For years I've been thinking I'll be alone forever.

That's true, but granted, Jeff and Taylor have no idea how the female mind works. XD
Reply

Reply

Reply

Aww, Jane. You deserve so much love! *hugs her*
Reply