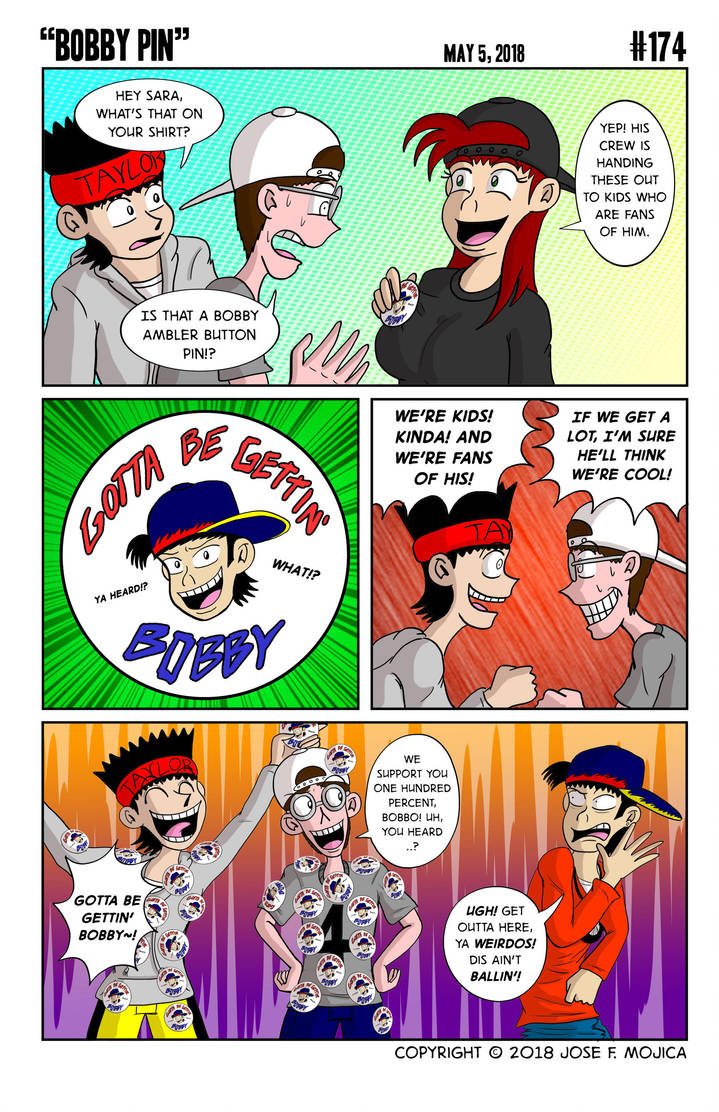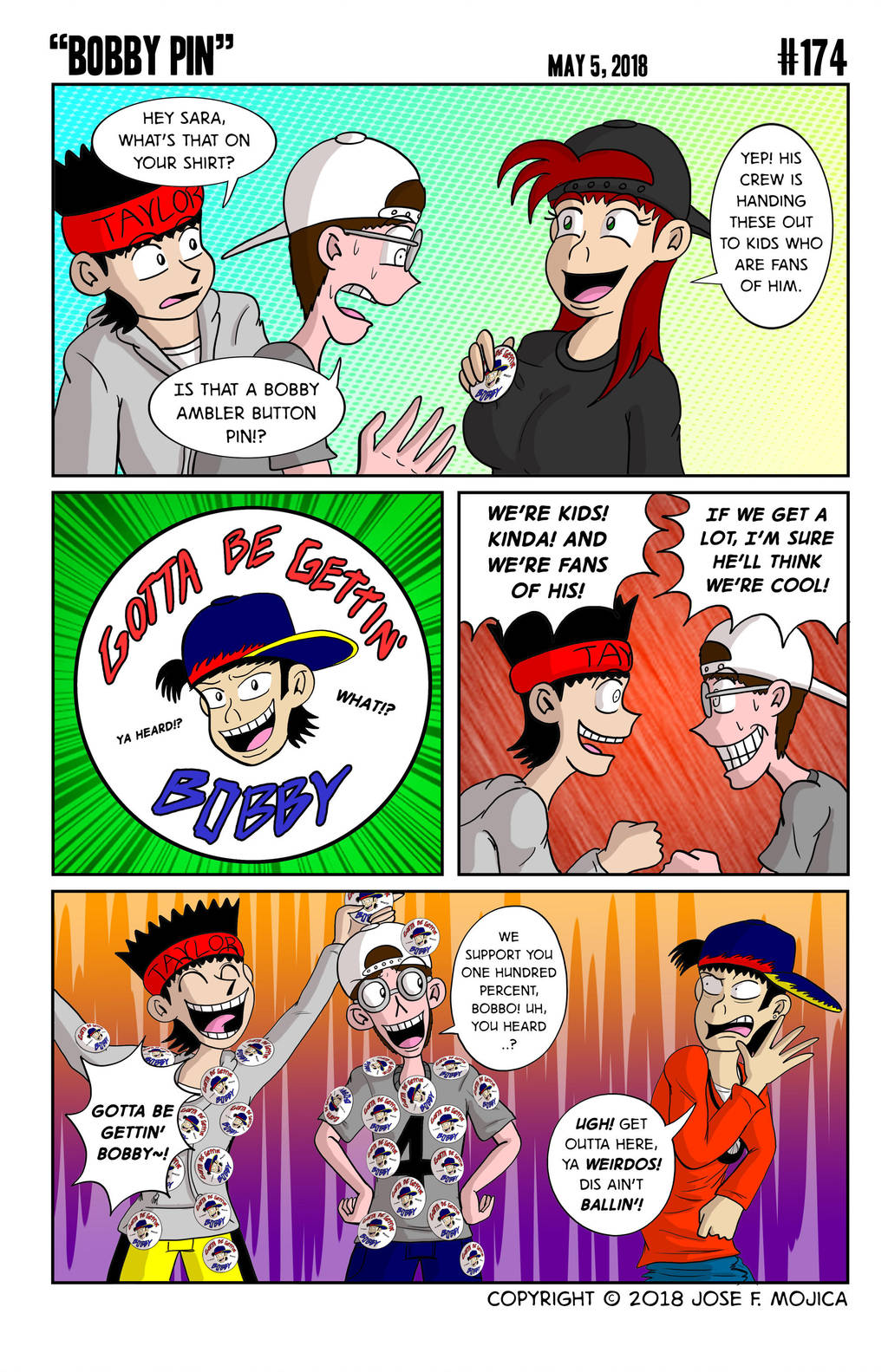 Watch
Man, these boys gotta stop sucking up to Bobby. This dude has pins! Like he's running for president or something! Summerville Middle School is very odd. But will this popularity last?

XD Great now they look like rabid fanboys. Bobby's reaction is spot on

Reply

Oh, those boys have a lot of growing up to do. Haha! You know, originally I had someone else react to the boys fanboyism. But then I changed it to bobby himself reacting--cuz that makes more sense! XD
Reply

Indeed they do! XD Oh that's interesting, a last minute artist change. It's cool, I do those sometimes too, change something right at the last minute because it would be more consistent or more relevant/hilarious. Either way, still a funny moment in the comic.

Reply

He can tell when folks are trying way too hard.
Reply

Is Gettin' Bobby the same as "Getting Schwifty?"
Reply

Yeah, you can say that! But I got the idea from the "Gotta be Getting Goofy" music video. Look it up on Youtube! XD
Reply