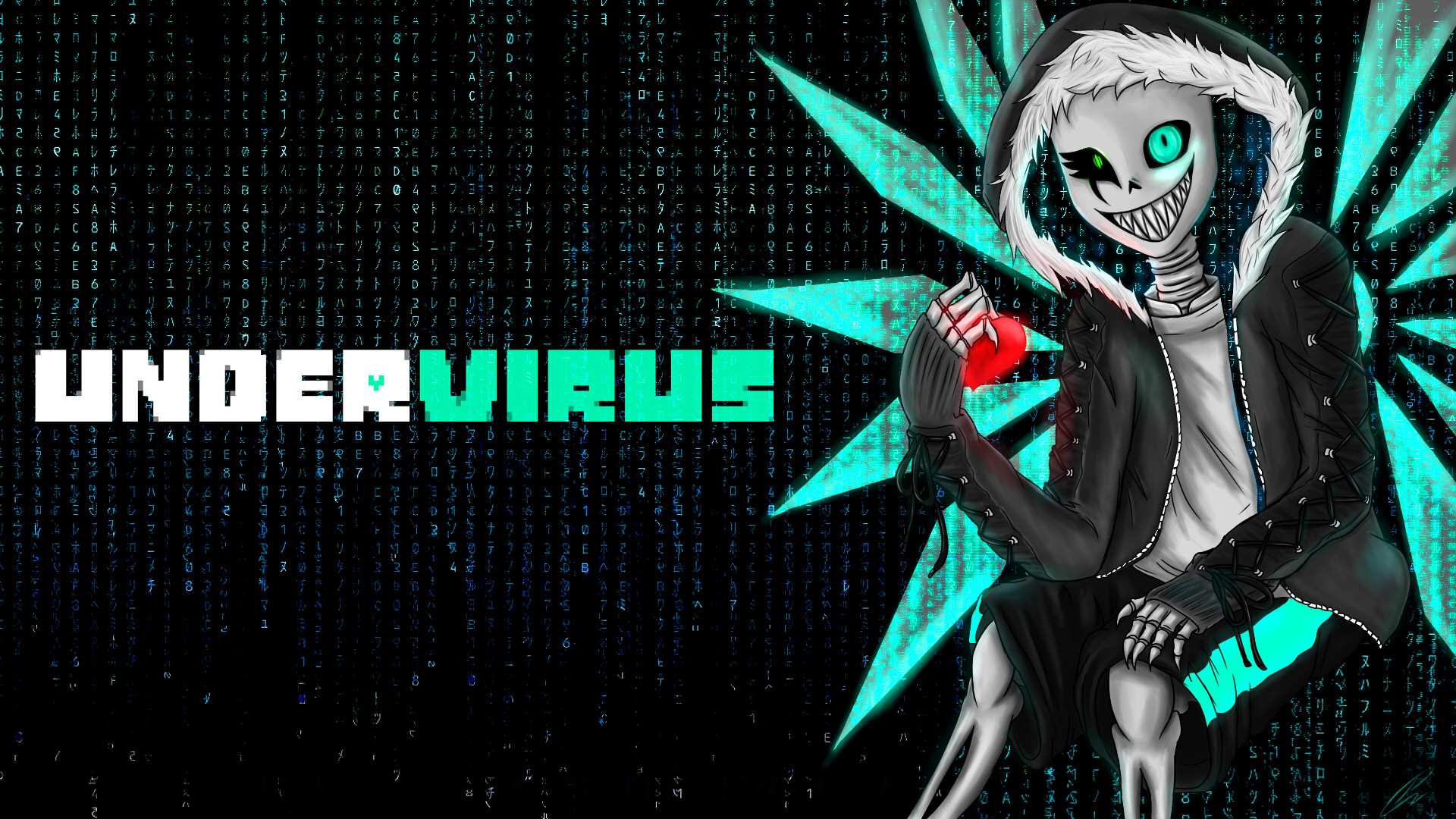 UPDATE (January 25th 2017)
:
I REDRAW THE FACE
THE OLD ONE WAS LIKE A CURSE FOR ME LIKE WTF
HOW RETARDED WAS I
HERE THE OLD ONE,
PLEASE DON'T CLICK IT
I really appreciate that so many of you enjoy my art!!
I will try my best to make others enjoy it like I do!!
Thank you so much for 300+ watchers!!
This is a free wallpaper of Xans for you!!! <3



Speedpaint here <<<<<<





Undervirus belong to Jeyawue



Check out my Comic! <3
Very good! But I would just like to say that to me, his head seems slightly too rounded for the look I *believe* you were going for. Also his hands are a bit "frozen". By this I mean they don't seem as realistically posed as some other sans/skeleton art I've seen. But hey, it's definitely better than anything I could do. Keep up the good work, and remember, I'm just some person on DA giving my opinion. What I say doesn't have to be taken offensively. I encourage you as all artists say, keep practicing. It really does help.
Thank you for reading through this and hope you can keep improving! <3
The Artist thought this was FAIR
33 out of 36 deviants thought this was fair.
Vision: this is a bit better than decent work you seem to be really good at detail and shading, which for me is really hard. You may want to work on hand anatomy a little more though the hand looks a little odd in its place, but dont be upset almost every artist i know has a problem with hands so keep working on it.

Originality: being in the undertale fandom ive seen a lot of AU's with sans standing in a dramatic stance. After a while it gets really boring, i get it that sans is a popular character loved by the community and im not telling you to pick a favorite character but maybe put a more underrated character like alphys or undyne in the story or someone like sans who knows more about the timeline.

Technique: Your technique is overall above average, the detail on the jacket is outstanding, with great lighting.

Impact: To impact your audience you must intrigue them to move on. Some tips is to use a character you personally or the audience can connect to, leaving people on the edge of their seats if something happens to them. lighting and background help too, you've already hit those to though so your good on that.
The Artist thought this was FAIR
14 out of 19 deviants thought this was fair.