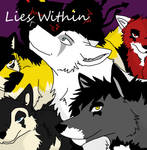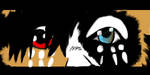 Im a fursuit maker! My DAY JOB
I have been owner/primary operator of Sassy Pup Creations since 2013
MY ART:
I have been drawing sense I was in elementary school. I will usually always draw casians my characters but don't be fooled I'm very talented in other aspects I just rather draw something I enjoy.. I love making friends and talking to people when I can.
I'm 25 years old
I enjoy training dogs and outdoor activities!
anything else ask away!
Current Residence: US northern KY
Favourite genre of music: Instrumental Metal EMB Gaming Mixes Dubstep Nightcore
Favourite style of art: anime/antrho
Favourite cartoon character: Chowder!
Personal Quote: "Don't look back, Its only dark there!"
Favourite Movies
Underworld Evolution Series
Favourite Bands / Musical Artists
FFDP, Within temptation, Epica, Red, Stained
Favourite Games
hide and seek (in the dark)
Favourite Gaming Platform
PS3
Other Interests
Art/anime wolves