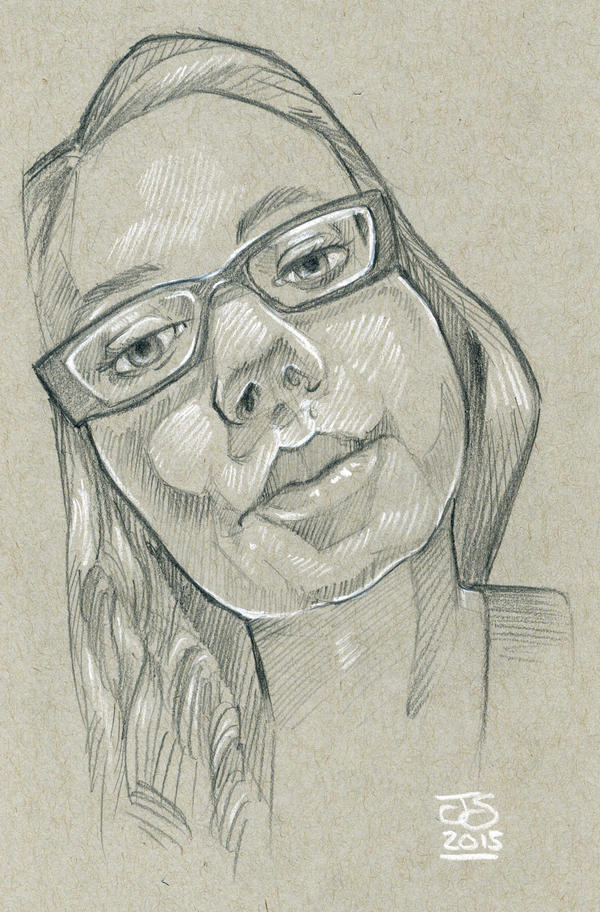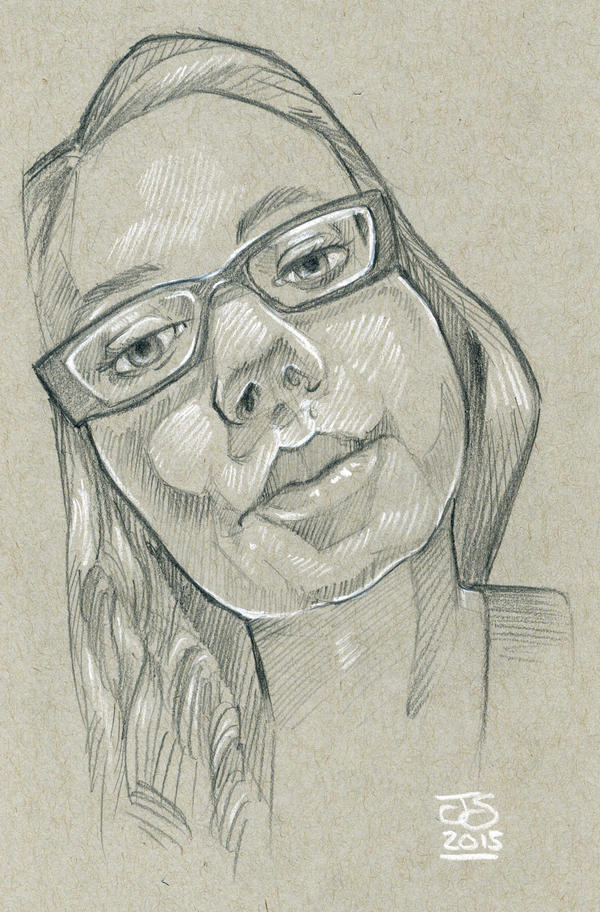 Watch

Excellent. Full of character and a sure line.
Reply

INCREÍBLEMENTE BUENO MASTER !!!!!!! BRAVO BRAVO BRAVO

















Reply

You captured her likeliness so well. Great stuff!
Reply

Beautiful! Love the way you made her lenses glow with light!

I get really tired of drawing eyeglasses
... they're annoying to draw, almost as annoying as drawing architecture (I get bored with perspective very quickly!). I also usually give a pass to a typical teen-age girl selfie with the pursed lips and upturned nose...
Reply

I also usually pass on the duckface selfie but the lighting on this one grabbed me. Any excuse to do the white highlights



Reply