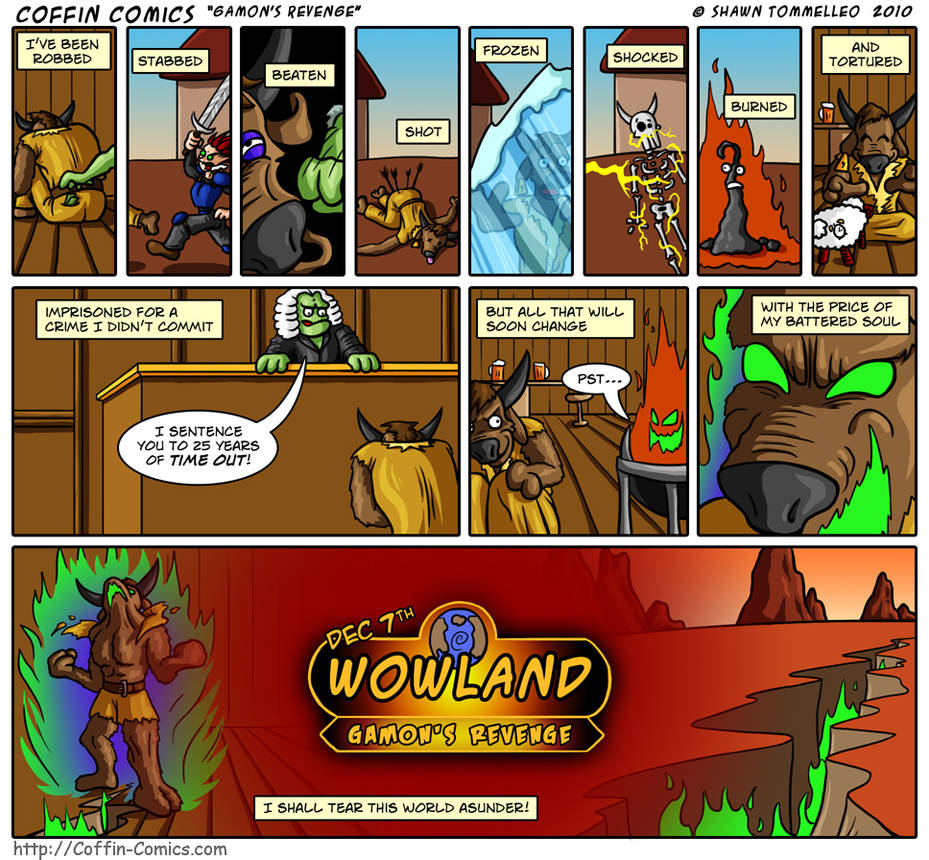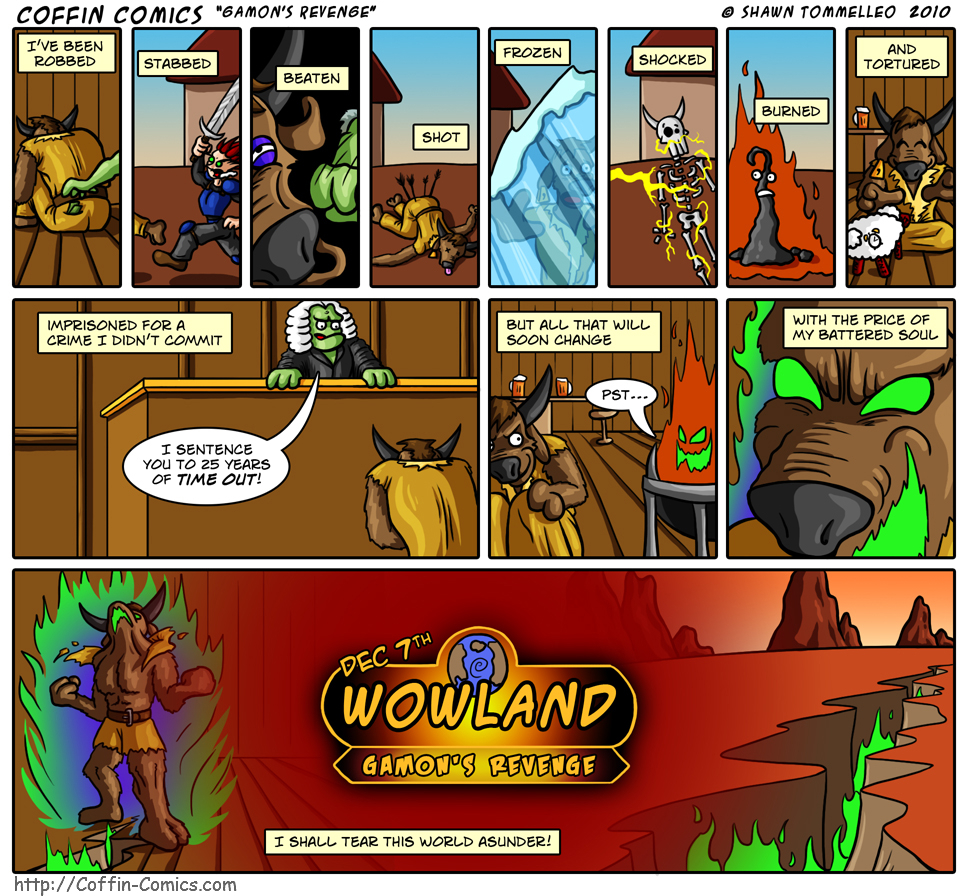 Watch
Visit
Coffin-Comics.JesterBrand.com
! Updated Wednesdays & Fridays!
AND my NEW comic, What's Shakin that updates Mondays!
WhatsShakinComic.com
Also, sign up for updates on
FaceBook
and
Twitter
!
---
Cata wha? This new expansion is all about the Gamon! Recently, when I researched for the Hard Mode mini, I noticed that our buddy Gamon got a considerable buff! For those not of the Horde persuasion, Gamon is a low level neutral Tauren that sits in time out in the Orgrimmar inn… Of course, since he's neutral, he gets constantly killed. I think he was for a rogue quest or something. Anyways, the powers that be decided to light a fire in his trousers and beefed him up to a raid level boss!
I for one hope he does some random attacks upon the city of Orgrimmar, just to exact his revenge!