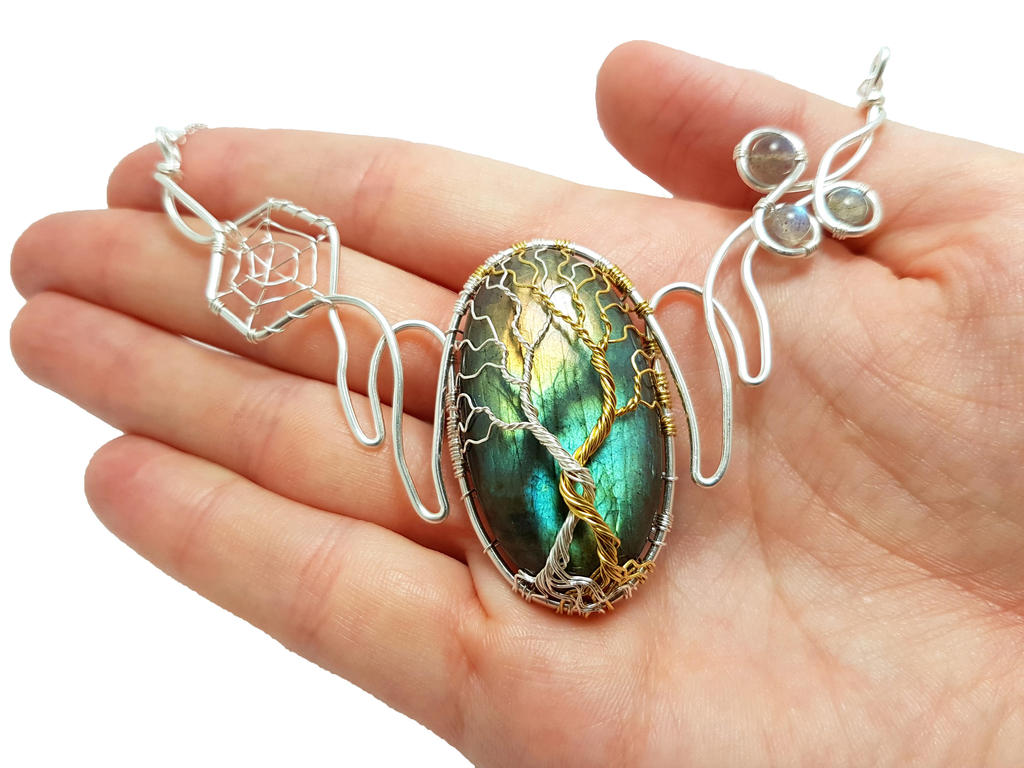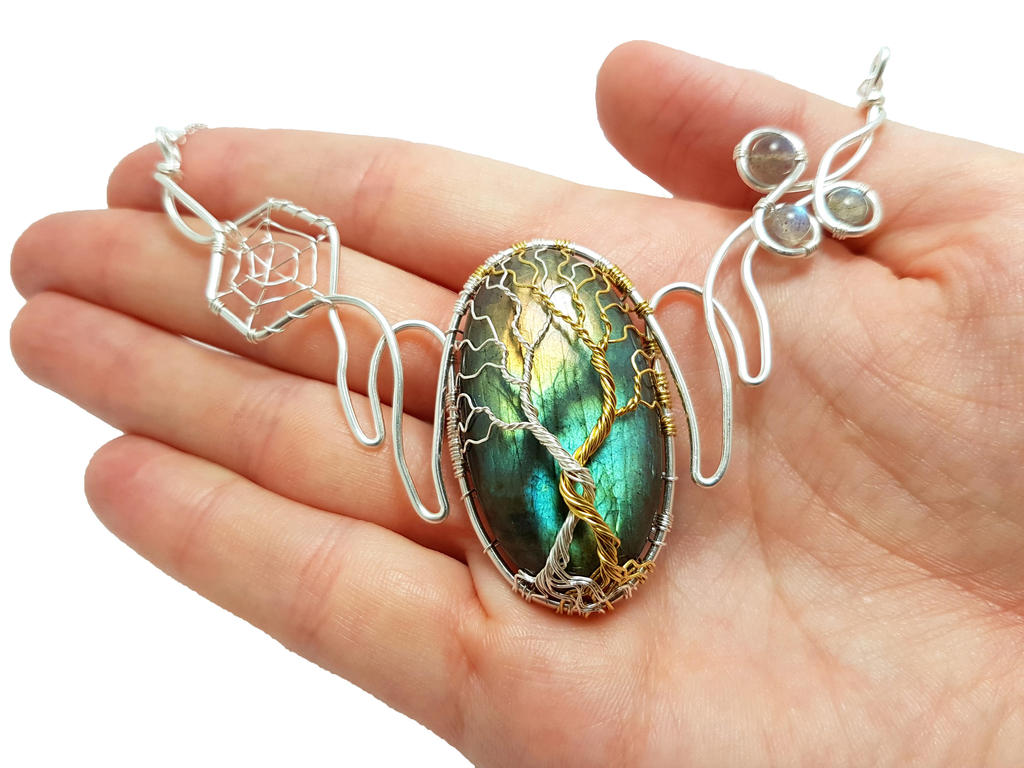 Watch
Newest Trees of Valinor inspired necklace that I made, using silver plated wire and labradorite gemstones. I hope youl ike it

.

You can check it out at my Etsy shop: www.etsy.com/shop/jessyherc

Fantastic idea! I love how the stone behind looks a bit like a forest, as well. It turned out beautiful.

Reply

This one (as well as all the others in the series of "Trees of Valinor" pieces) is just stunning!

Reply

The tree and nature imagery is a great touch! And it perfectly fits with the stone in the middle! Its also perfectly symetrical excet the web. But thats no problem. Thats fixable. Also sorry for this, but the colors is a bit inconsistent becouse the golden tree doesnt fit in so much silver. Overall, its very well crafted! Great work!
Reply