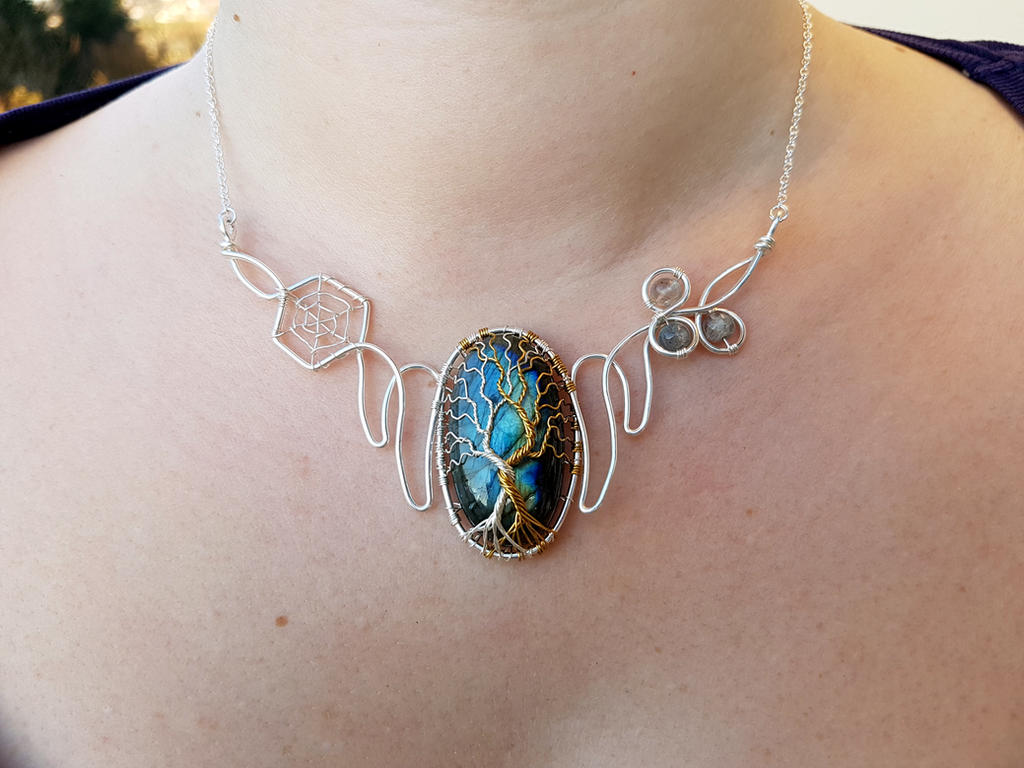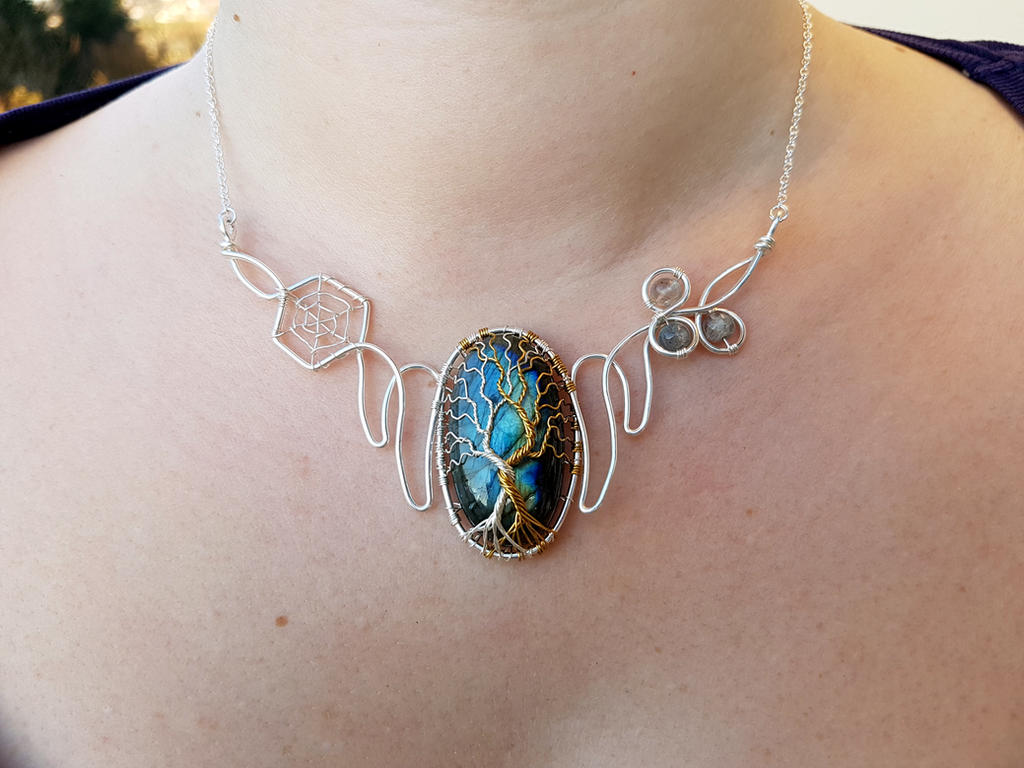 Watch
Trees of Valinor necklace with Silmarils and Ungoliant's spiderweb
This necklace is inspired by Tolkien's book The Silmarillion. It represents the Two trees of Valinor, Silmarils and Ungoliant's spiderweb. I hope you like it

.
You can check it out at my Etsy shop:
www.etsy.com/shop/jessyherc
Very pretty!

Easy to see a Valinor Elf or one of the Valar wearing a necklace like this. Only it would be without Ungoliant's web because she helped Melkor destroy the Two Trees.

Reply

Lovely

Reply

Now you just need to do one with a spider in amber LOL
Reply

Saw this on reddit first. So awesome and creative! I love it! I really like how the Two Trees are intertwined over the ?opal... stunning!
Reply

Reply