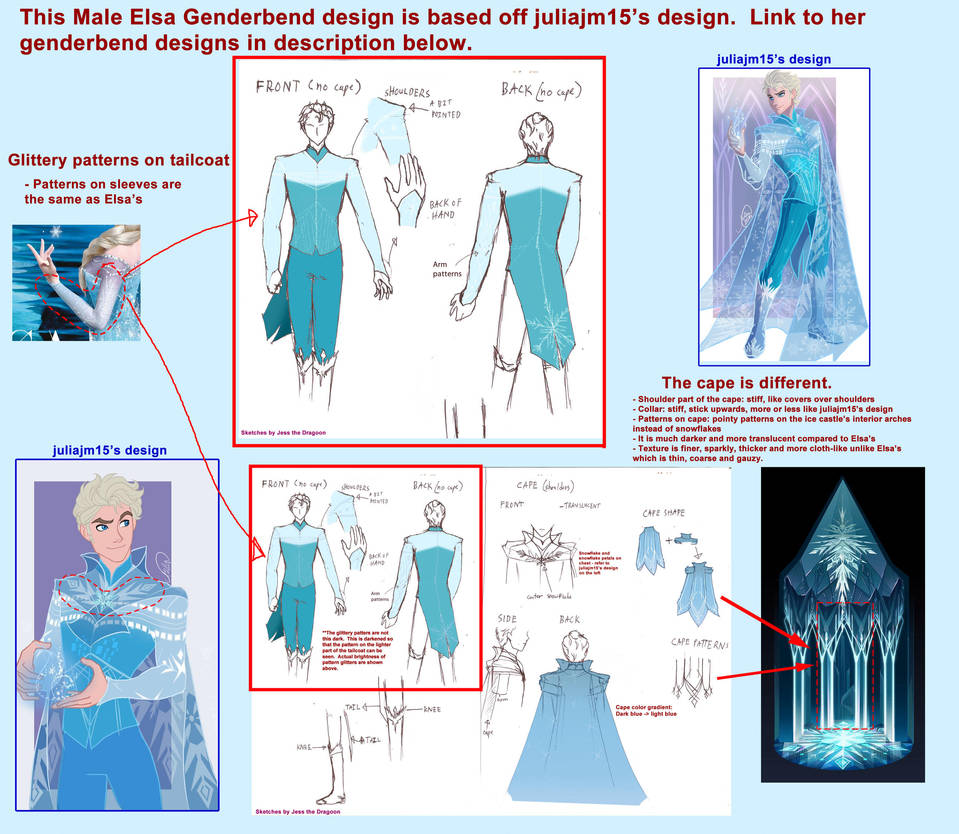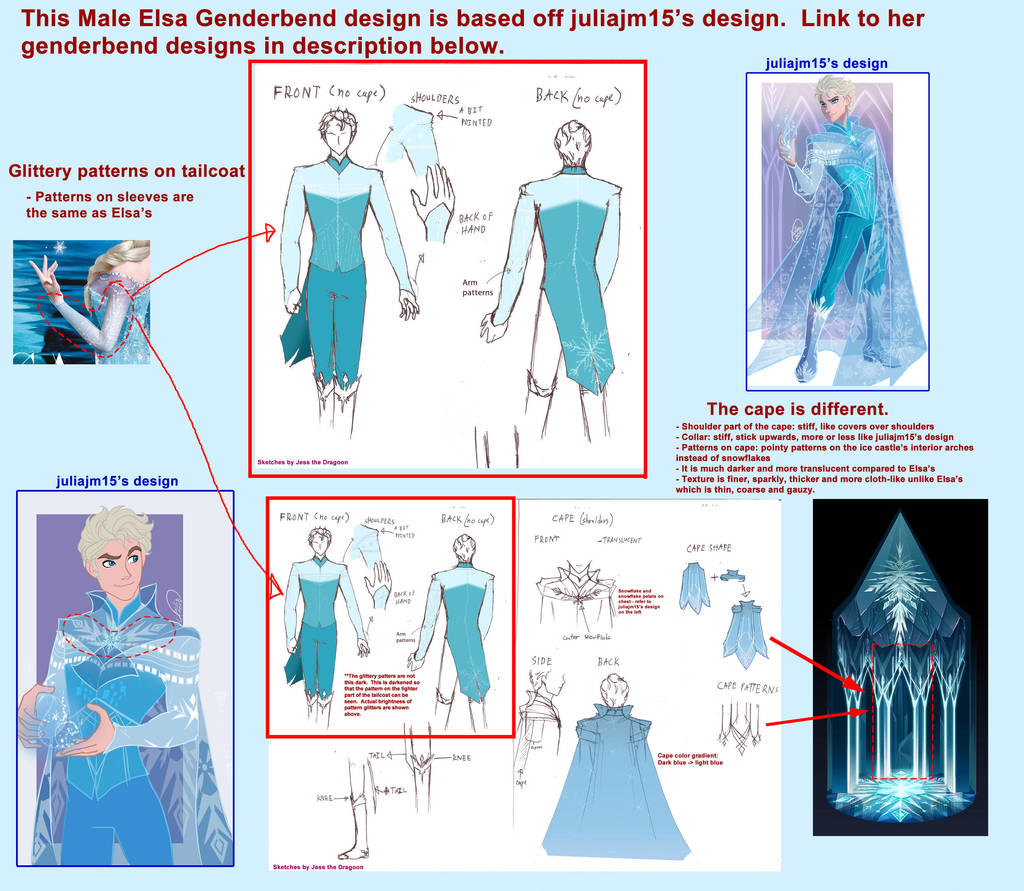 Cosplayers have asked me about the details of male Elsa for my Let It Go Genderbend animation so here they are!

Deviantart -
juliajm15.deviantart.com/galle…
Tumblr -
juliajm15.tumblr.com/tagged/my…

What material would you say that the sleeves were made from?
Reply

as odd as this may sound, do you have a reference sheet for the
coronation outfit
?
Reply

Reply

Geez, a drawing of a genderbent Elsa should not look that hot.

I loved the video, by the way.
Reply

Reply

Nice, check out my Elsa
Genderbend design some time

Reply