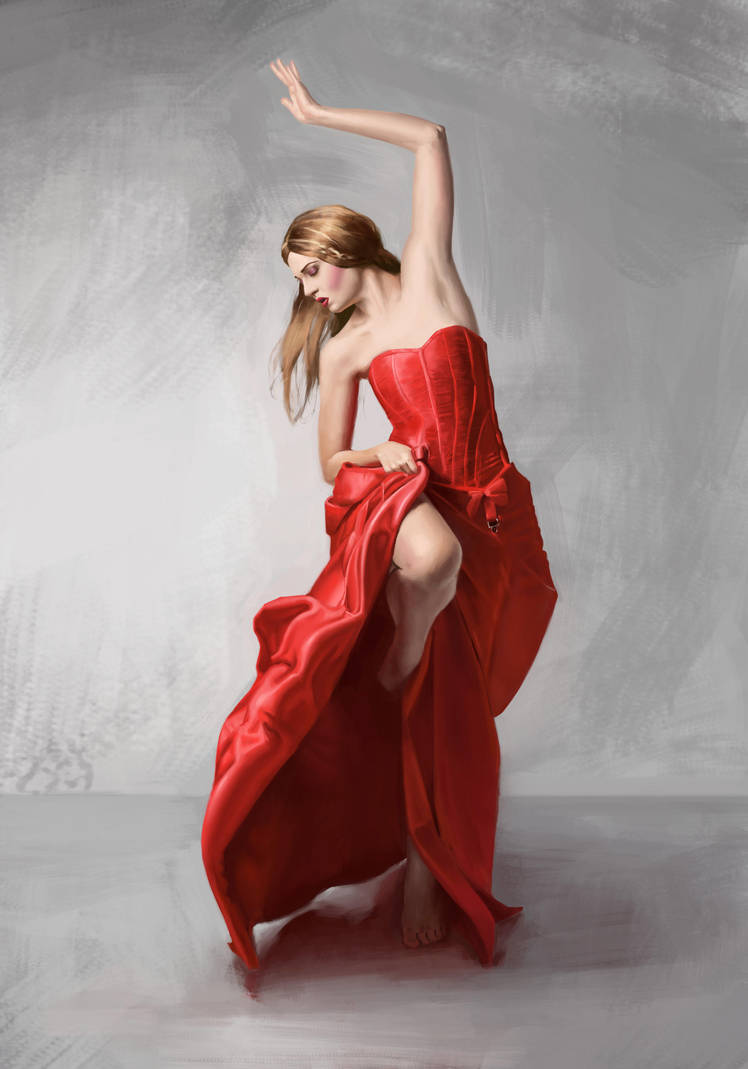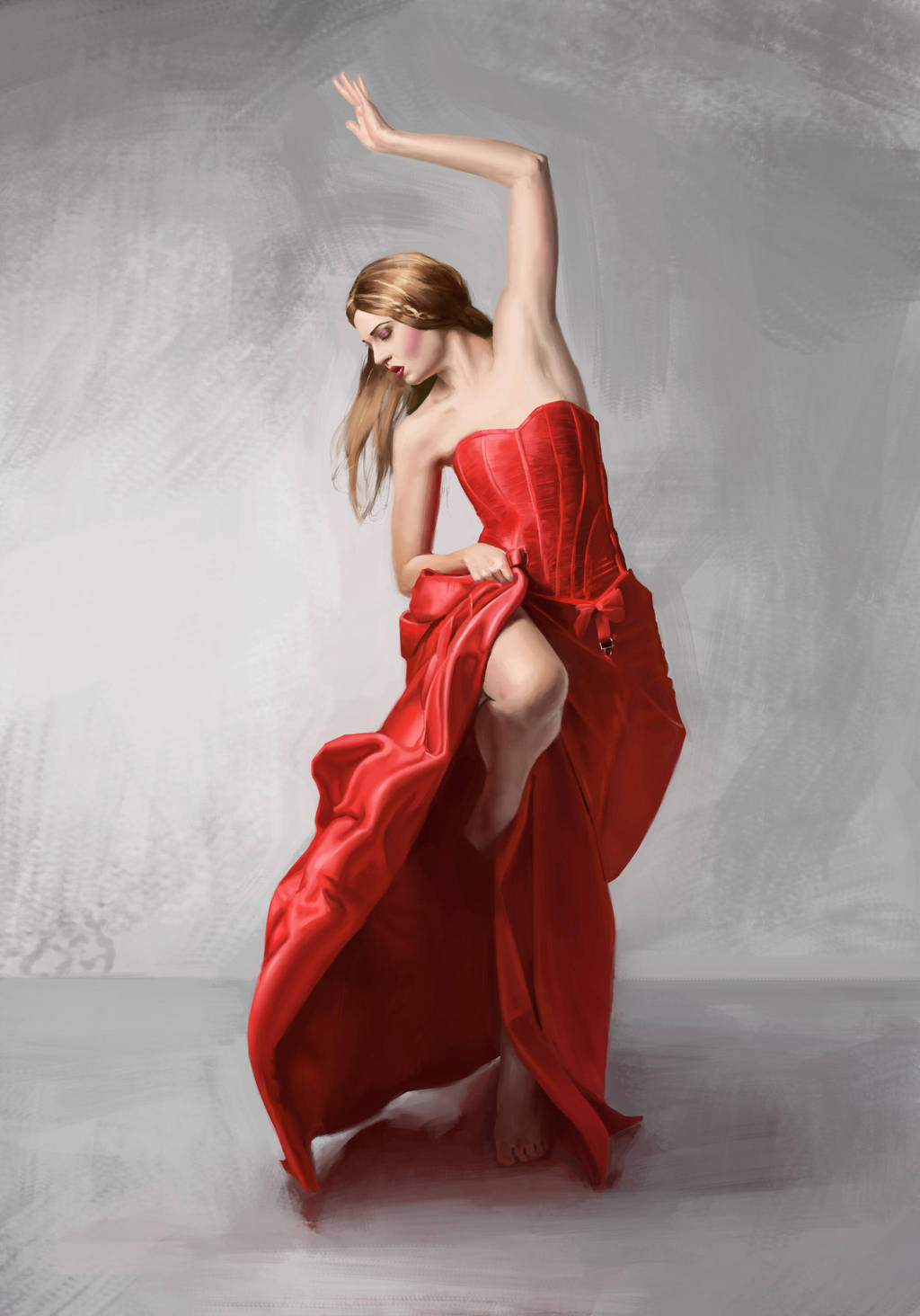 Watch
All the folds on the dress give it some great movement and it's definitely the center of the image, the woman being almost an accessory (great detail on the hands, though). Great color choices (including the background, like how the dress' colors bleed to the floor), although IMO her right foot seems hidden on purpose and the top right of the dress (right under the hips) doesn't seem to flow like the rest, it looks kind of *too* straight. Also, the hair flowing down from her face, it just seems to lack shine.
Good color choices and some great work on the dress give it god impact value, but it's lost once we start going in the details. With some more work, I think it'd be a really great piece.
The Artist thought this was FAIR
3 out of 3 deviants thought this was fair.