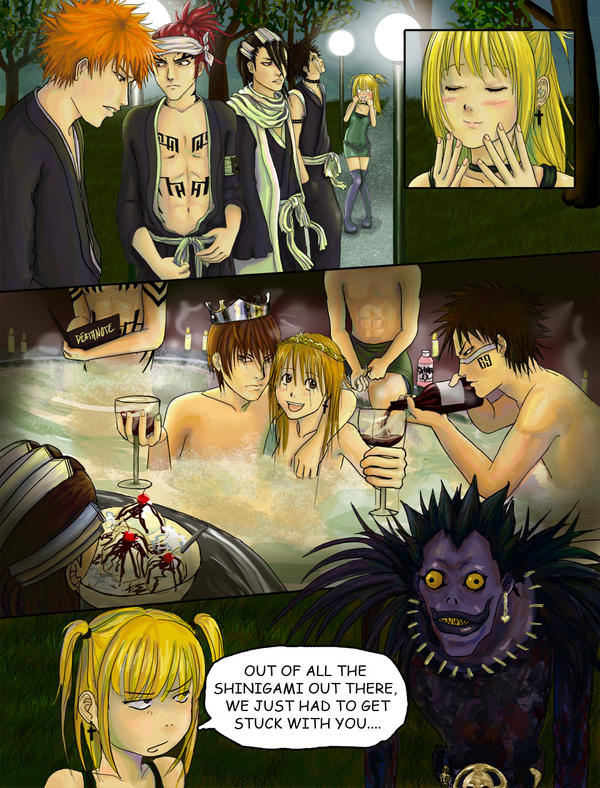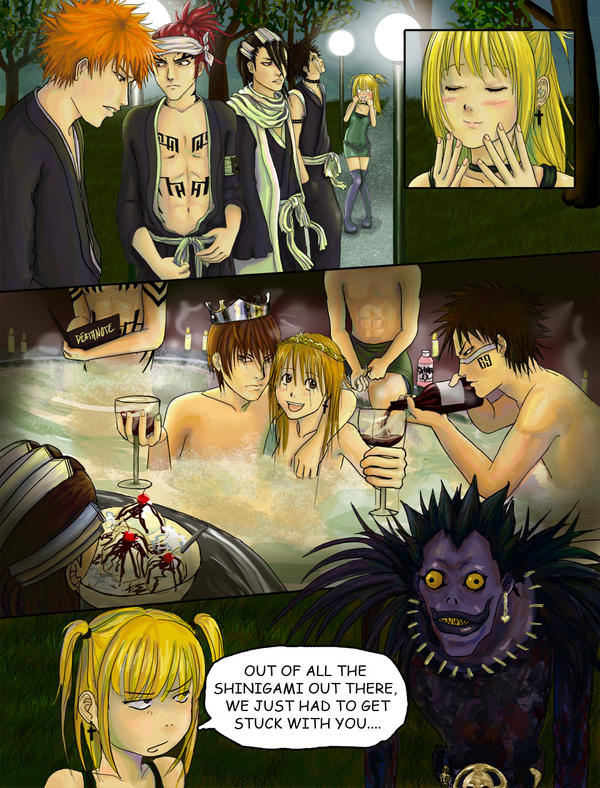 Watch
Raito will always be Misa's #1, but it can't hurt to have a bunch of hot shinigami follow you around.

(Even though they do different things...)
Did this for a contest on Sheezy art. Took about 2 weeks working off and on. (The middle panel is from her imagination if you don't understand it.)
1st panel close up:
[link]
3rd panel close up:
[link]
If you have a sheezy art, and are in the Death Note club there, please vote for me.
[link]