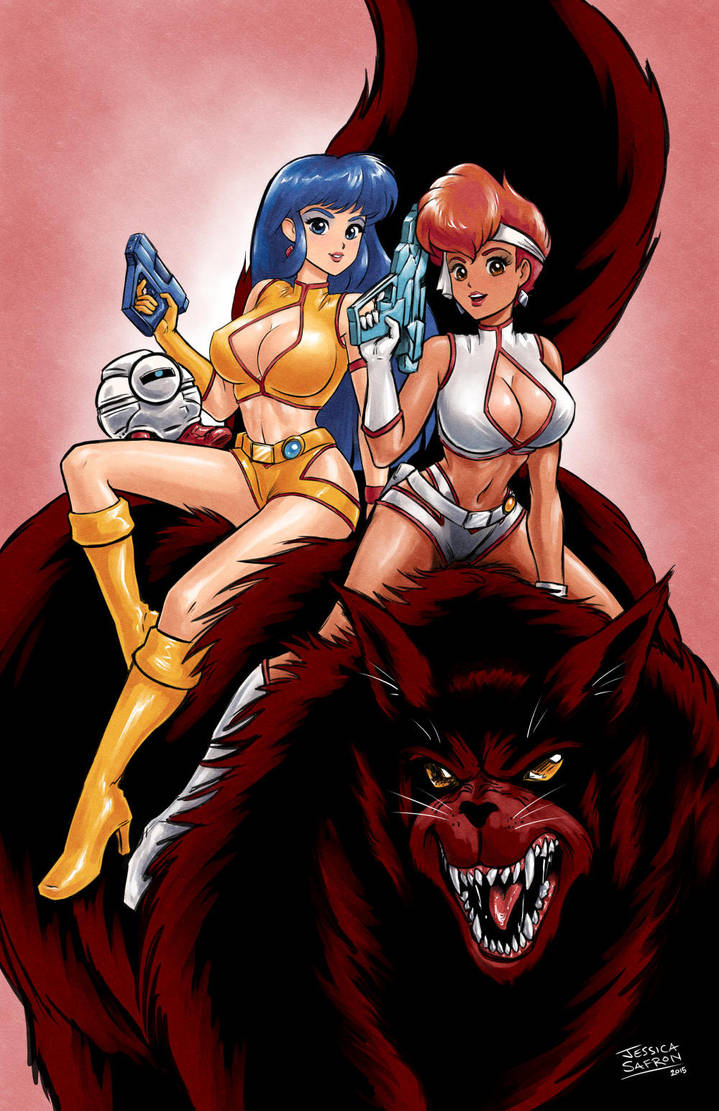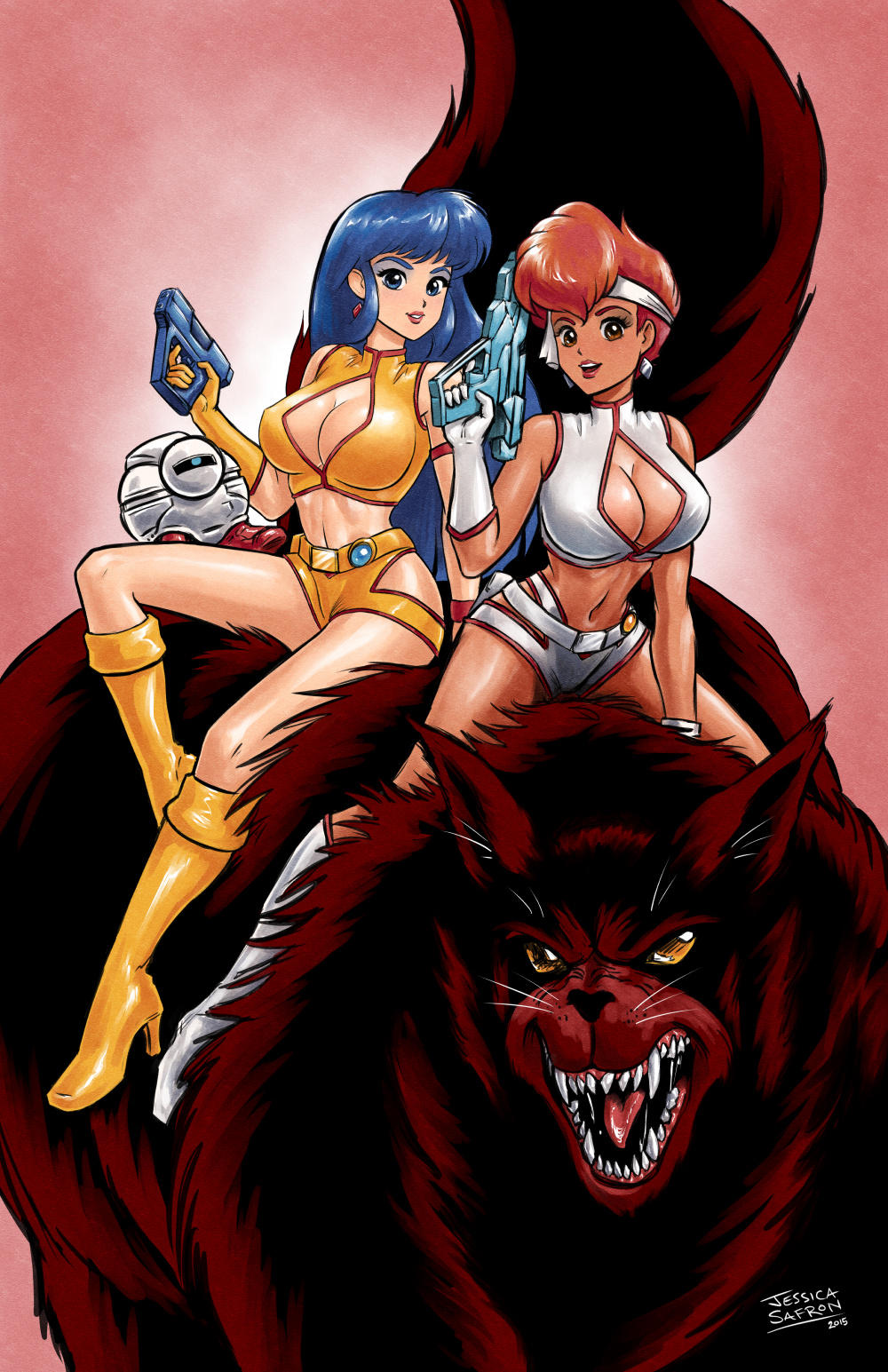 Watch

great job nice good pic



Reply

Reply

Reply

Yeah! I was surprised at how few people recognized them (or Lum, even) at the convention I tabled at right after making this. A few did, but c'mon guys, these are the classics!
Reply

What a wonderful image - these two have been my favourite heroines since day one. Love it!
Reply

Love the Dirty Pair, along with Appleseed, Outlanders and Urusei Yatsura, they were my introduction into the world of Manga and Anime.

Great piece, love your version of Muhgi
Reply

Thanks! Dirty Pair and Urusei Yatsura were definitely my gateway into the deeper world of anime. And Fist of the North Star. The stuff you couldn't see on cable TV during my early adolescence in the early 2000s (at least not in the US). I have my local elder anime gurus to thank for that. They gave exposure to a lot of great anime on our public access channel and taught a manga-style art class to teens at the art college I ended up going to later.
Reply

cool, wish i'd had that. Otaku of my generation had to swap VHS tapes of anime, the quality wasn't great but I got to see classics like Urusei Yatsura, Dirty Pair, Nausicaa and Fight! Iczer-1.
Now I really want to finish the piece I'm working on, so I can get on with adding more Dirty Pair to my gallery.
Look forward to seeing more of your work, all the best!
Reply

Man, what an extremely mystical thing anime used to be in the west. And now I think you can basically call it mainstream. It made an interesting progression, sort of alongside the whole "nerd culture" explosion in general. There are a few annoying aspects to this, but holy cow, the accessibility of media these days!
Dude, get drawing that Pair. And thanks again.

Reply

Jesus on a Skateboard! this is just awesome, i love dirty pair an your art!
Reply

Hahaha, thank you so much! I'm going to make an effort to bring more art here for you to love more often.

Reply

When the Dirty Pair were mentioned in one of the con blog posts, I thought "holy shit, I'd love to find a cool pinup of a classic series!"

Great work, as always! I'm always tempted to throw out obscure suggestions until I remember how busy you are with various projects.
Reply

Thanks! I love the '85 Dirty Pair TV series so much, and was so sad to find that they and Lum have become sooo obscure at that last anime con. That wasn't the case when I went to Anime Central only.... eight years ago. D: It doesn't feel like that long.

Oh man, my own brain is always throwing so many of its own obscure suggestions at me that I don't have time to draw. Someday, I'd also like to get around to drawing some fan art of my favorite bands and people, too.
Reply

Hopefully things will calm down enough one day so you can do more personal projects just for fun. Or maybe open up commissions (not just for conventions!).
Reply