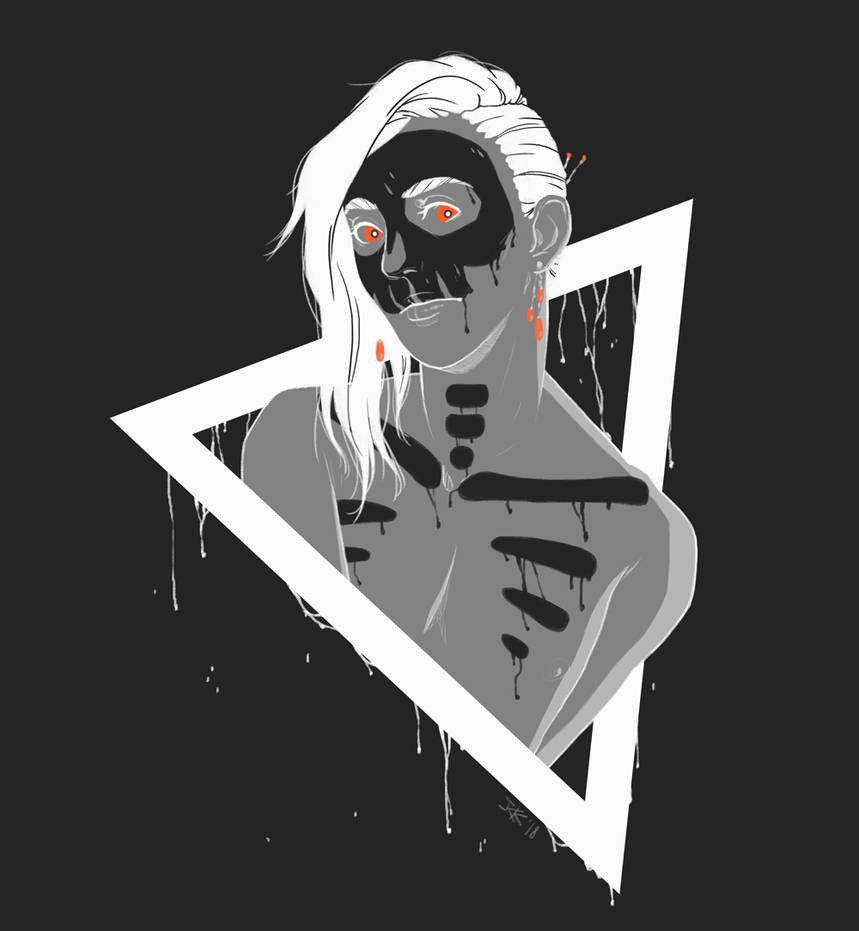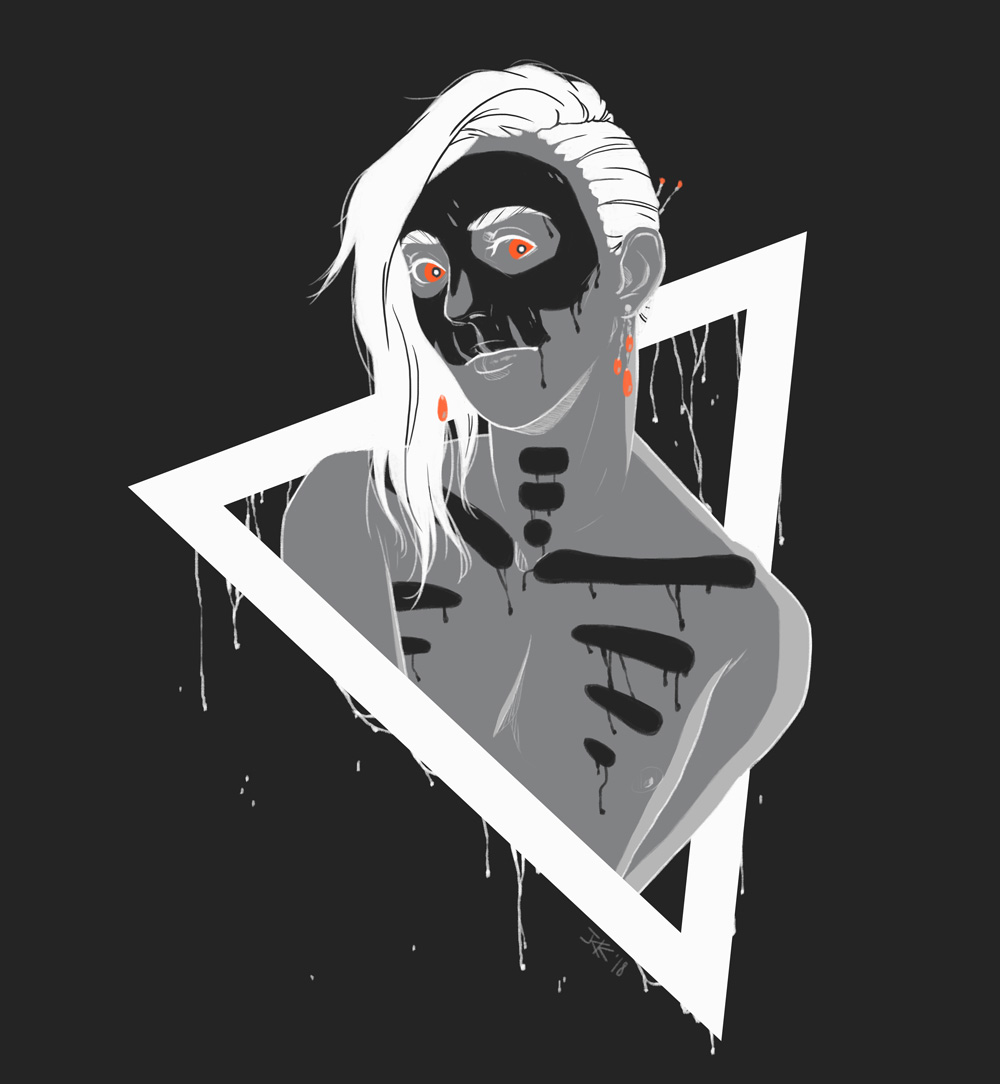 Watch
I've heard there's #skullyjuly going on, and while I don't really feel like drawing actual skulls which is nice practice but quite boring - I've realized I really want to draw one of my boys. He's necromancer, he's into fancy things and he's into makeup so it would fit him perfectly.
I… don't think he has a name yet. 🤔 Also I revamped all his story not so long ago, it's bit more logical and solid now. Like, he's from rich family but whole necromancer community where he was born is really toxic so he ended running away. So he makes his living as a medium since then, travels a lot, his hobby is drawing flowers. The story is supposed to be about a war actually, that evil-overlord-coming type of war which he helps to end.

Magic in their world is about working with certain types of matters, if I recall correctly. So not so many types of it but then a matter between world of living and world of dead is a thing. And when I call my boy a necromancer I mean he can work with any kind of dead things, including ghosts/spirits and making them do things for him, or reviving/waking up people (and stuff).
He's one of those gender fluid types, looks feminine, wears dress-like clothes, uses people confusion about his gender as a disguise.
Also outside of towns he rides a big bone horse.