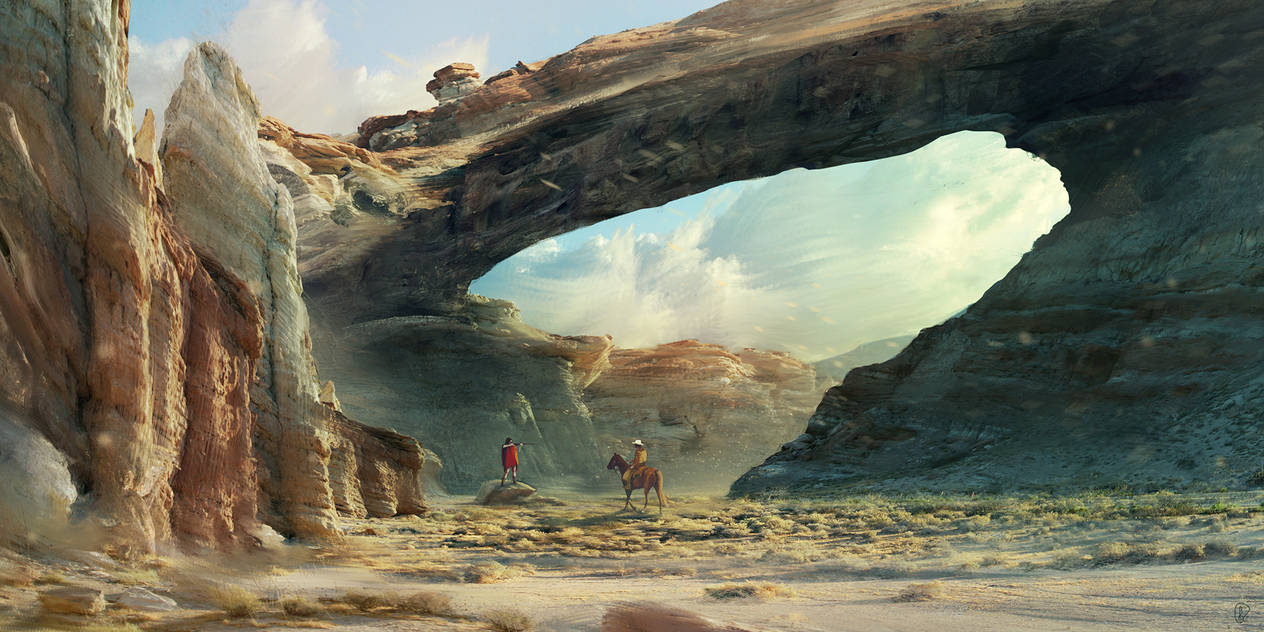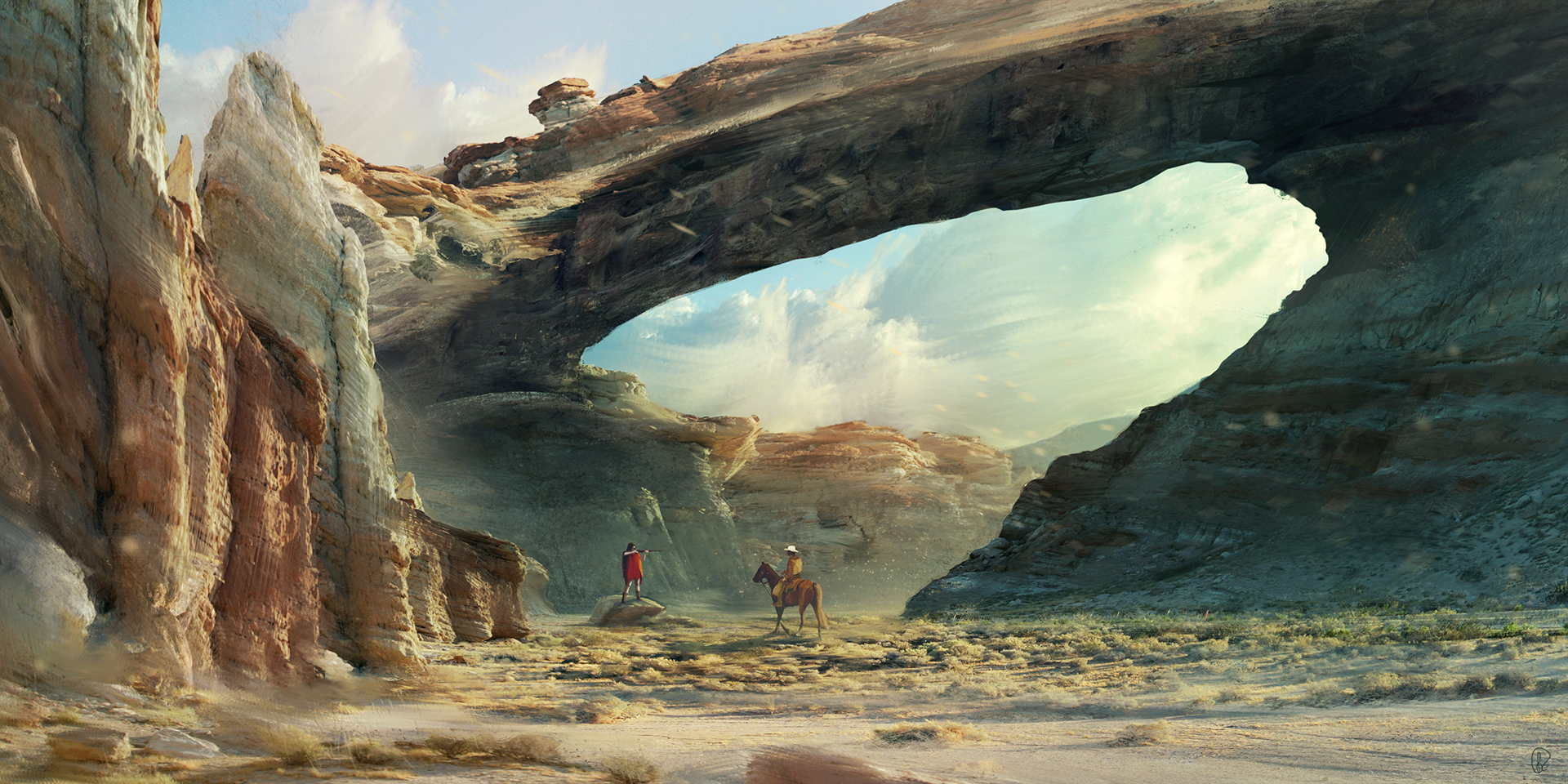 Watch

Real place, that is. Of course this is a fictional version.
Reply

I love the landscape, and the characters and horse look very realistic. I do have one question - the person in the red poncho doesn't seem to be aiming at the cowboy. Was that intentional? Looks more like target practice than a hold-up. Still, great stuff!
Reply

Beautiful. Tell me, why is he holding him up?
Reply

Because she doesn't trust him, cause he's a mercenary.

Reply

Ooh, that sounds like a novel I am laying out. In the far future with teamwork between mercenaries and their 'human cargo'
Reply

Very good matte painting.
Reply

That one is more of concept art that matte painting.

Reply

the coloring is really beautiful...

Reply