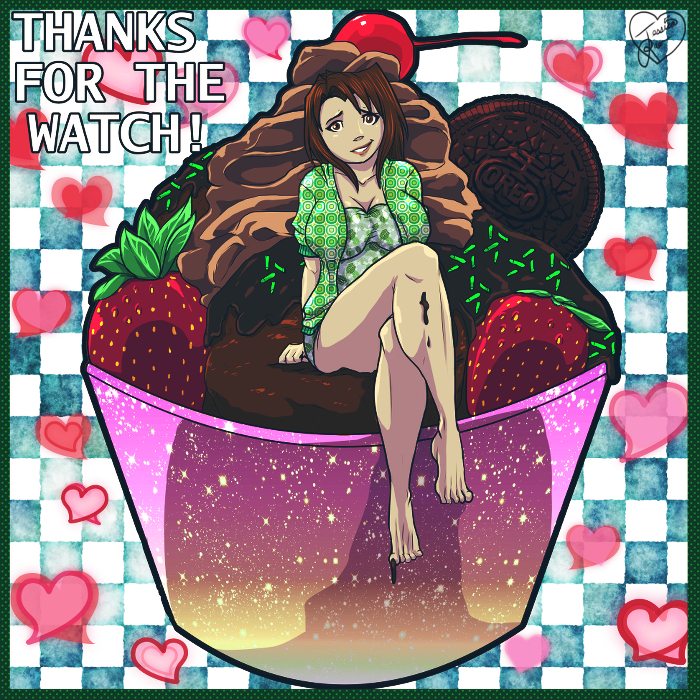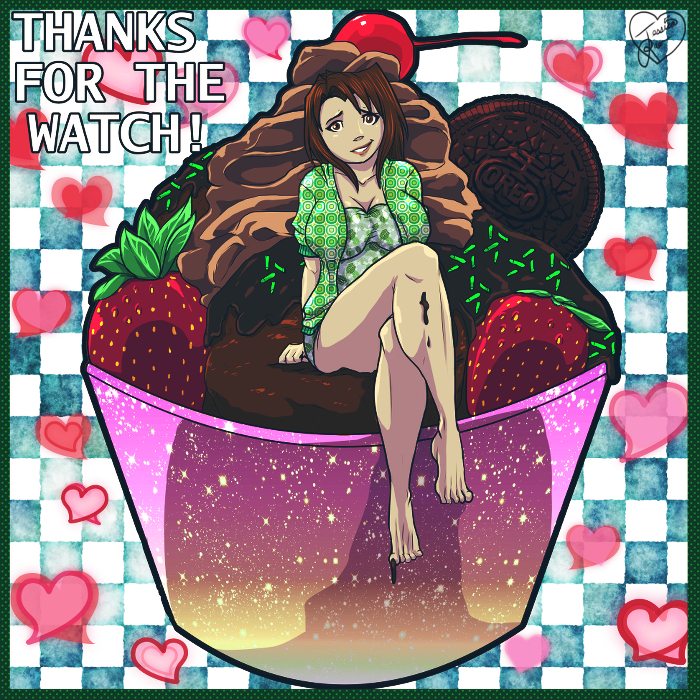 Seriously, guys, thank you for supporting me either through favoriting, commenting or even just viewing my art. You have helped me grow into a better artist over the years I've been here. And sorry for giving y'all an awkward smile. Tis not easy to smile comfortably when you might be thinking about stealing the frozen treats I'm sitting in. >_> Love y'all! 8D

You're just trying to make us hungry aren't you? XD
Reply

Oy, I can't help it I pick awesome places to sit or bathe. >.< *huffs*
Reply

It is a pretty awesome spot to sit. *Scoops you up with a spoon* >w> How would you bathe in ice cream? Unless you intend to make yourself taste like it naturally. XD
Reply

Well...you may have a point there. >//.//>
Reply

*Licks your leg* Hm... yup. You taste like the ice cream now pal. =w=
Reply

Axle: "ummmm what is that your sitting on?"
Reply

My icecream! It keeps me cool during the summer time. =w=
Reply

Reply

...Well, I guess you can try a bit of it then to see if you like. >.>
Reply

Sweet! Care for a babysitting role-play and which of your favorite characters love kids?
Reply

Looks delicious

Reply

Reply

Reply

No problem tho now I have a craving for ice cream now
Reply

Well, there may be some ice cream in the fridge. >.>
Reply

Aww but I have a sweet tooth
Reply

My butt is on it, so this ice cream is mine. >:V
Reply

Reply

Reply