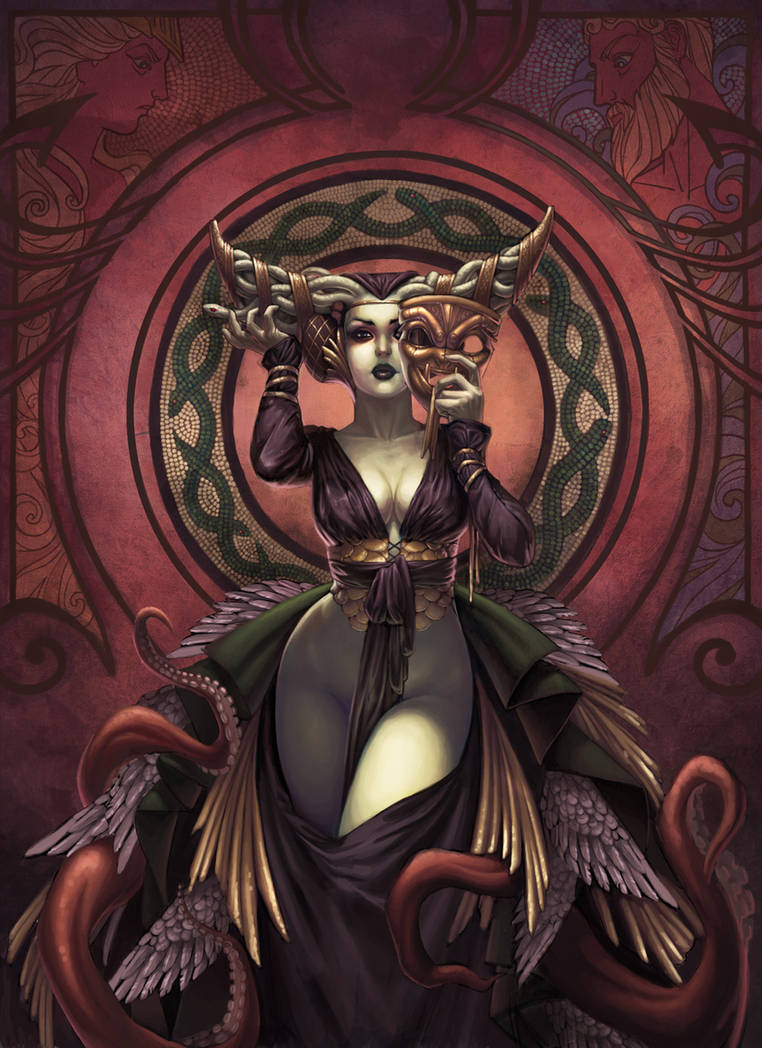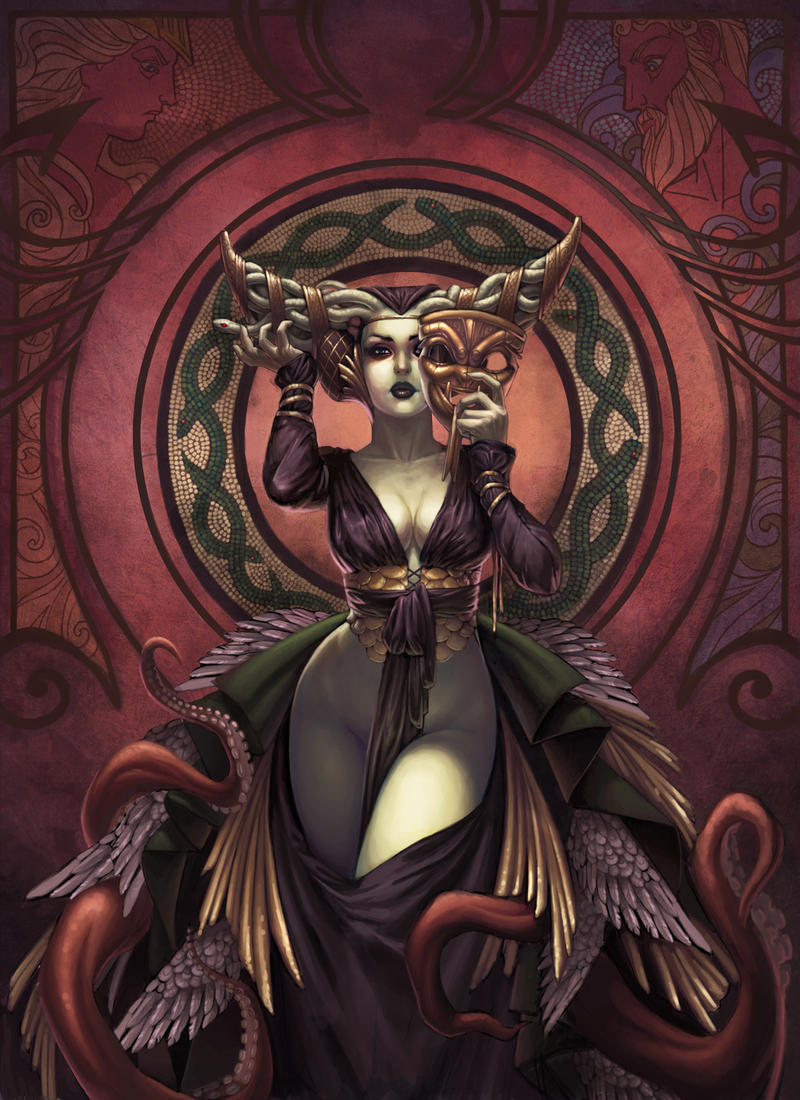 Watch
For
ConceptArt.org
's weelky CHOW competition.
This was CHOW #100 - Medusa the Queen
Edit (01.16.2008) - Turns out I
won CHOW 100
. Woo!



Medusa was a beautiful nymph, loved and pursued by many, though she spurned all her suitors. The God Poseidon was even entranced with her beauty, so much so that he accosted her in Athena's own temple and raped the lovely creature. Athena, so enraged over this defilement of her sanctuary, sought her revenge. She could not lash out at her great Uncle, so instead she turned the nymph into a hideous beast, so that any man who should look upon her would be turned to stone.
Medusa, ashamed, angry, and already pregnant with Poseidon's child, Pegasus, went into hiding, where the great "hero" Perseus later found and beheaded her.
Was going for an overload of symbolism and what not. And learning how to REALLY paint with my PhotoShop. Go PhotoShop! Also had to bang this one out, as I was dashing off to Seattle for the CA Workshop. Man, my mind is still reeling, and I am running about like a headless chicken sending out resumes and portfolios... So much to do, so little time.
PhotoShop CS3 and my Preciousssssss
Way too much time - abt. 25 hours over a month
Image © Me!!! 2008