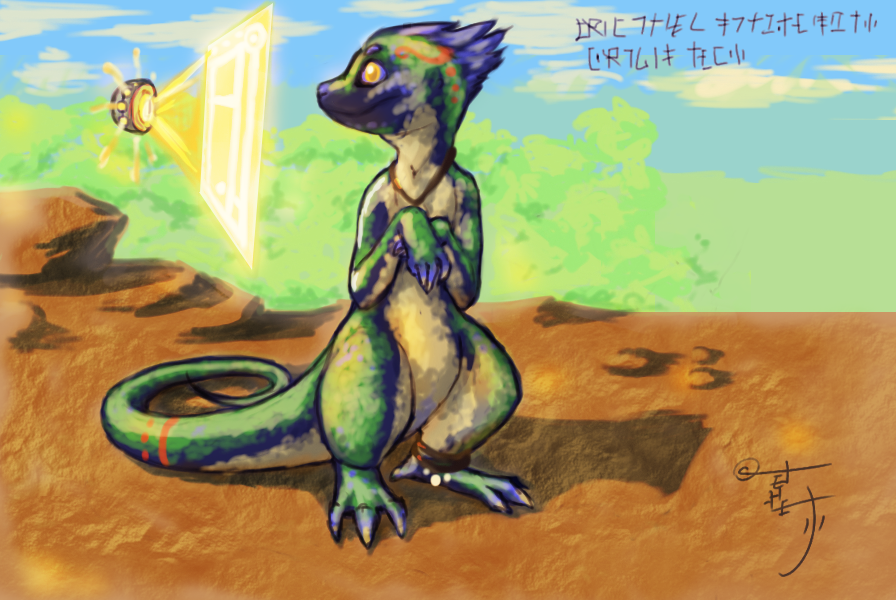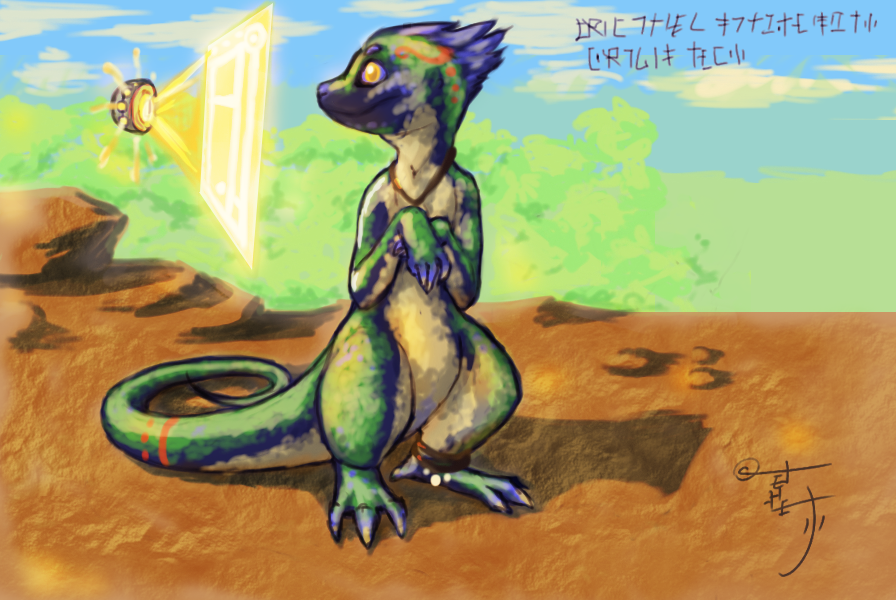 Watch
... what's that you have there, cute little native?
Advanced alien technology? Oh. Okay then.

---

Just larking around doodling (hence why I stopped at a random point and went 'yep, done'), the pose is based off an adelie penguin, because I noticed their body shape is a little different to your 'average' penguin. Also because penguins are just adorable.

Funfact: Crocatiels get the majority of their technology from a more advanced alien species, that discovered them whilst looking for more planets to colonise. The two now happily coexist.

© me.