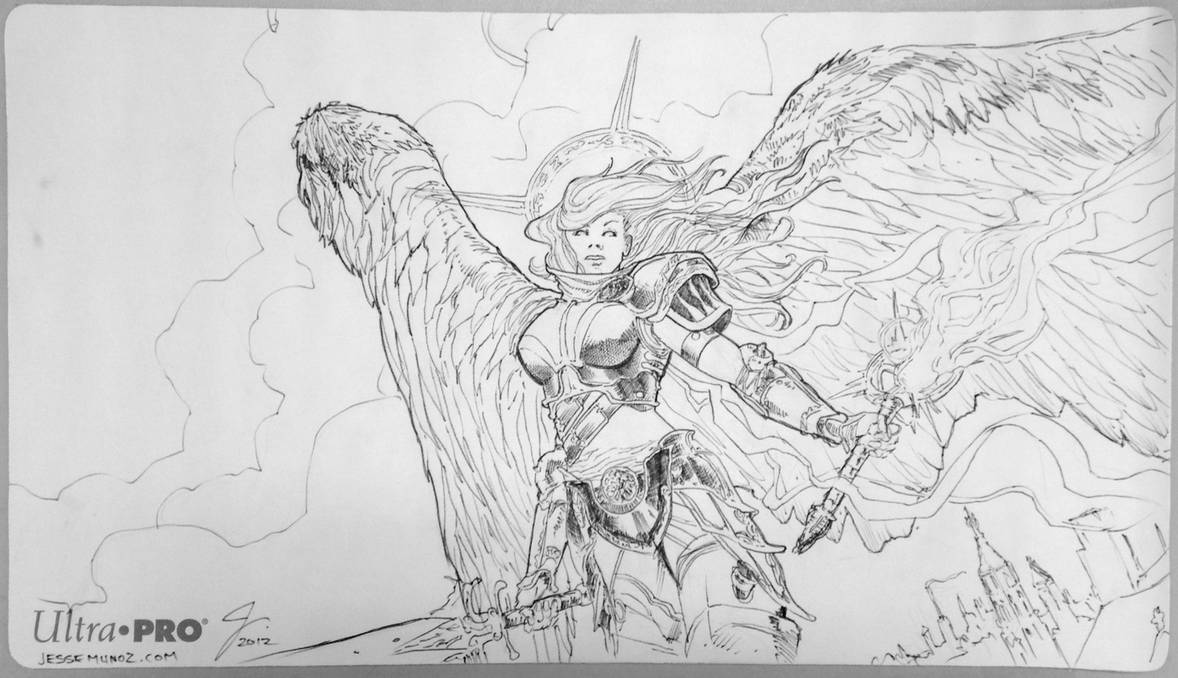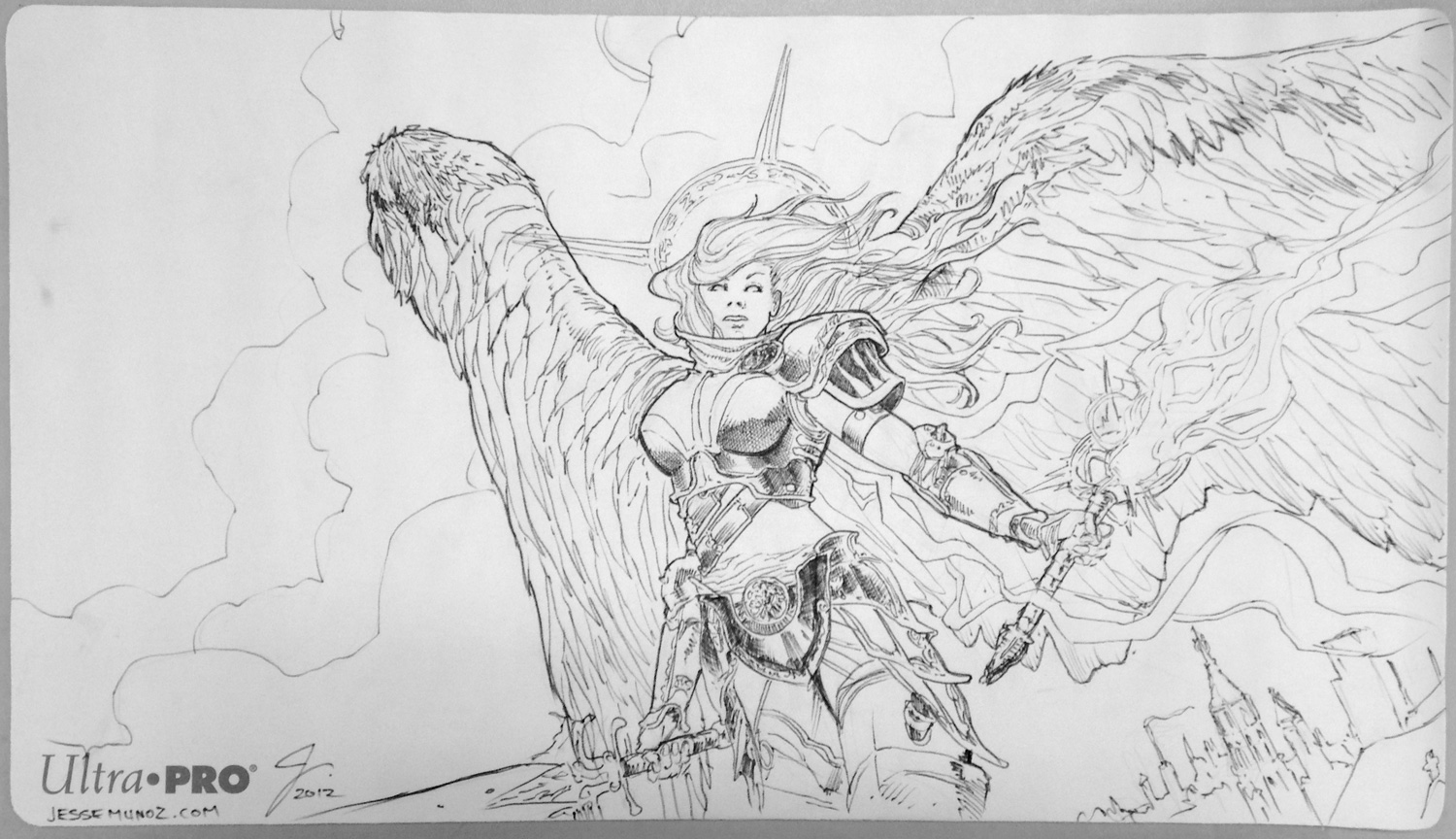 Watch
The Angel of Serenity playmat I drew last night. It took me about 45 minutes.
Original art by Aleksi Briclot

Reply

have you tried spraying some scotchguard for fabric on it? i may help keep it from smearing.
Reply

This is fantastic! What kind of marker did you use? Sharpie, prismacolor, copic, or something else entirely?
I'm curious because marker tends to bleed and smudge so badly on fabric, but this looks quite sharp. o.o
Reply

Thanks!
I used microns and sharpies. They are sharp at first but I found that after using the playmat over time they tend to smear. I haven't found a good replacement yet.
Thanks for the favs!
Reply

Reply

Woah.... that is beautiful
Reply