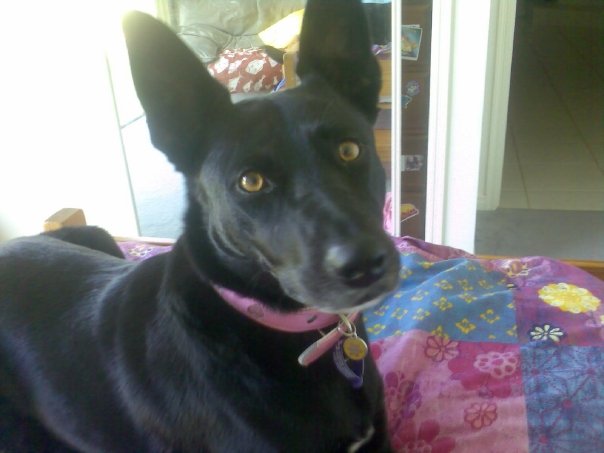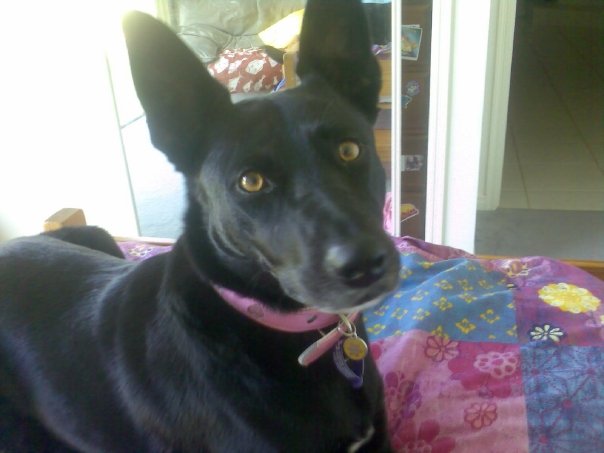 Watch
My beautiful family dog, Chloe.

My Kelpie (Ebony) also looks similar & is usually lazy but sometimes is like super active! lol We think she's part greyhound maybe?!
Reply

Does Chloe have white paws?
Reply

Yes she does, but only on her toes, and also has a white chest and half her belly and on her neck a little, why is that?
Reply

A few years ago my family bought our dog from the pounds on the way he was post to be put down. He looks exactly the same but a bit whiter now, he's getting old. Maybe the same breed? When we bought him, he still had black paint on his fure and his paws so yea.

What breed is she?
Reply

She is a kelpie cross but we aren't sure what she is crossed with.
Reply

maybe husky. That's what mine is apparantly lol
Anyway she is beautiful

Reply

nah shes nothing like a husky, its probably a Labrador

and thankyou

Reply