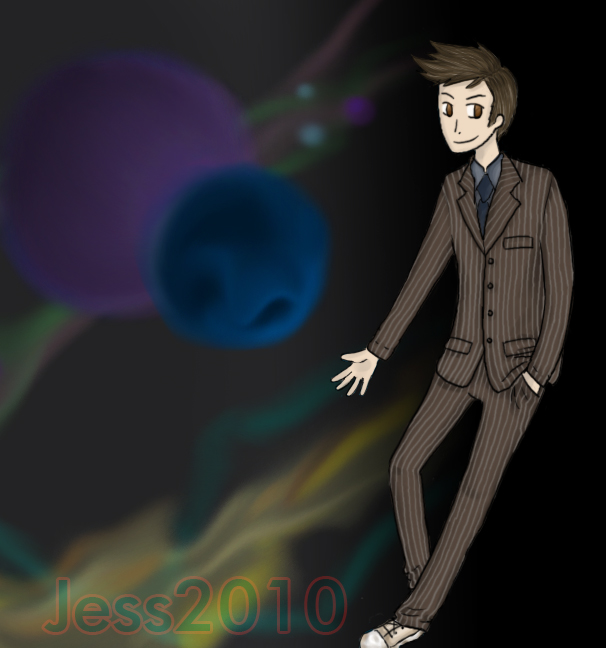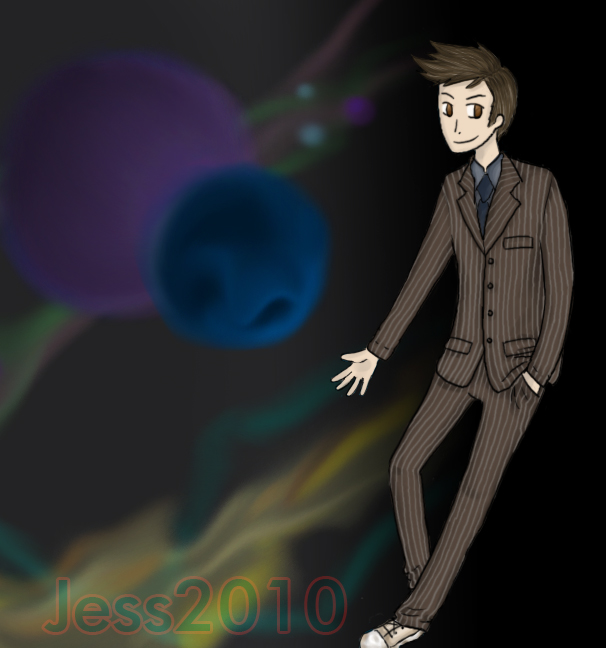 Watch
Updaaaate from Jessozaur.
This is 10th Doctor wrom Doctor Who.He is awesome.
I'm really proud of this drawing,because I did the BG (looks bad,but)but I drew it MYSELF.YEAAA.

Doc is like..saying 'Welcome' to you.

its david!! in color!! lol
nice work
Reply

I love it, no wonder ur proud !!
Reply

aww, I like it!

Reply

That's cute!

I like his expression. It's adorable.
Reply

I would go with him.

Anydayanywhereanytime.

This art. This quality. This Doctor Who. It's all on the right track.
Reply

J-jessica? where have you beeeeeeen ? ;o;
Reply

uhh..what is this place?
Well,I was just inactive..you know,exams and stuff.D:>
How's your life?
Reply