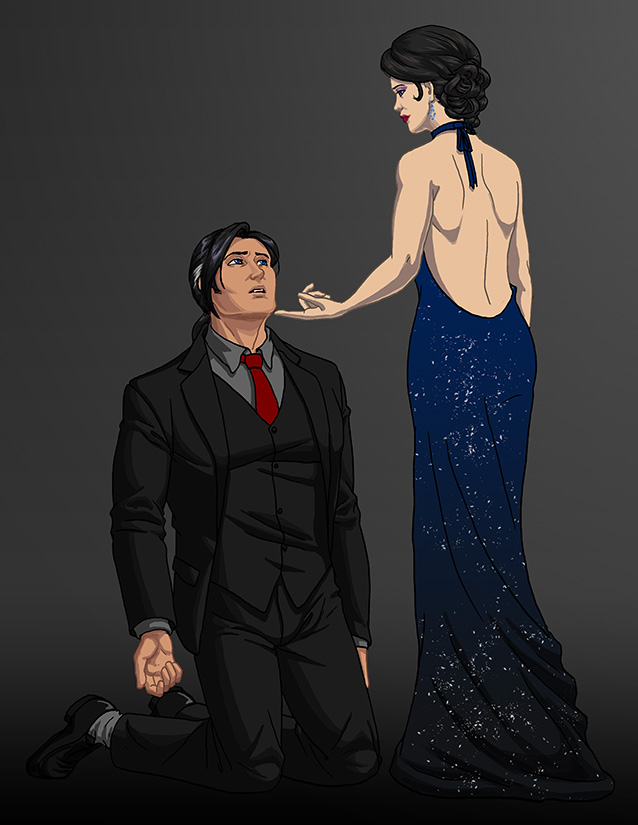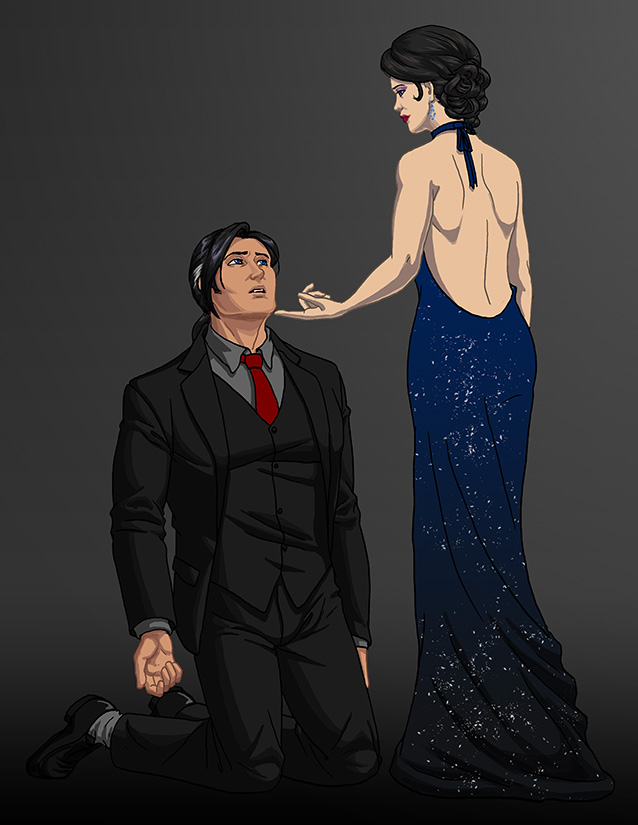 Watch
I fought this all last night. Still kinda hate it. But I like three piece suits.

I can't quite decide if I should be worried that I've been following you long enough that I wonder if I should apologise for thinking her hair ought to be blond, and his ought to be brown, and shorter, with sideburns......or if I should actually just be apologetic, lol
Reply

Well, these particular characters of mine are twenty years old, so really...they predate my Doctor Who art.

Plus, James is much more stocky than the Doctor.
Reply

I think it was the dress that immediately made me think of DW, but then that does seem to be where my mind goes far more often than it probably should in any case, lol
Reply

It's so beautiful! I love her dress!
Reply