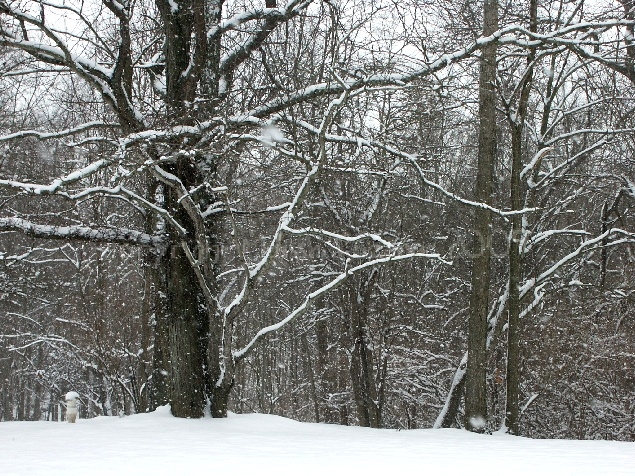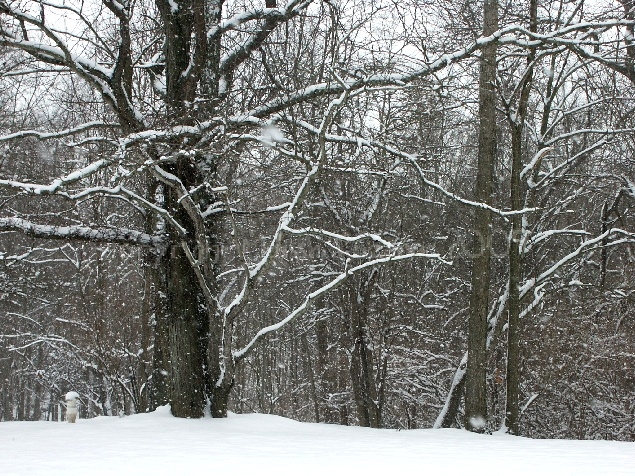 Watch
Just a quick snap in the backyard after our first snowfall early last week. I was trying to steady the camera with one hand and hold an umbrella over it to keep it dry with the other. lol It was comical.

Have been shoveling the snow daily since that day. We had a break today finally.

wow! this is gorgeous! backyard? omg you lucky girl
Reply

Beautiful. That would also make a great wallpaper!
Reply

Aw so nice and calm.

Wish I had that backyard. Do you go for walks out there?
Reply

It was really really calm and quiet when it was snowing.
Don't walk there too often really. It's just 6 feet from the house so it's not far. I walk around the garden in the spring to look at the flowers sometimes.
The woods behind that garden belong mostly to the people who live behind us or down the hill. Though there is a little creek a bit in the woods that doesn't belong to anyone.
Thanks for looking foxy

Reply