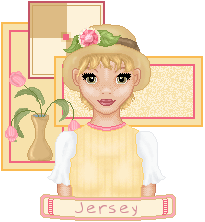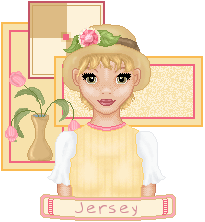 Watch
I wanted to do a spring feeling avatar after all the winter/cold/snow we've had.

She wasn't what I started out to make. She's so much better. I'm so happy with her. She's also been added to my tag shop.

All work is my own.

Love this Jersey. Her hat and short hair add just the right touches.
Reply

Oh I love this, Melissa! Absolutely one of your best - I love her face! And the colors are so light and fresh! Bravo sis!!

Reply

I love it. Awesome colors!
Reply
You know I've always admired your talent with pixels Sis, it's so nice to see them at work again.
Reply