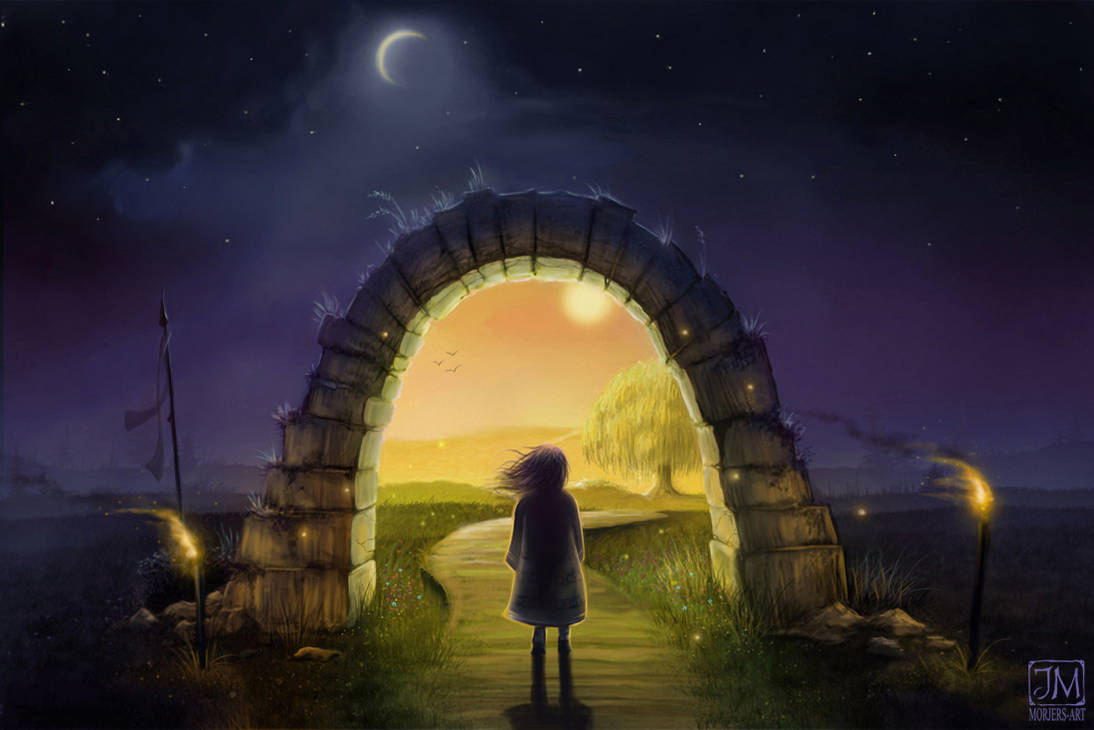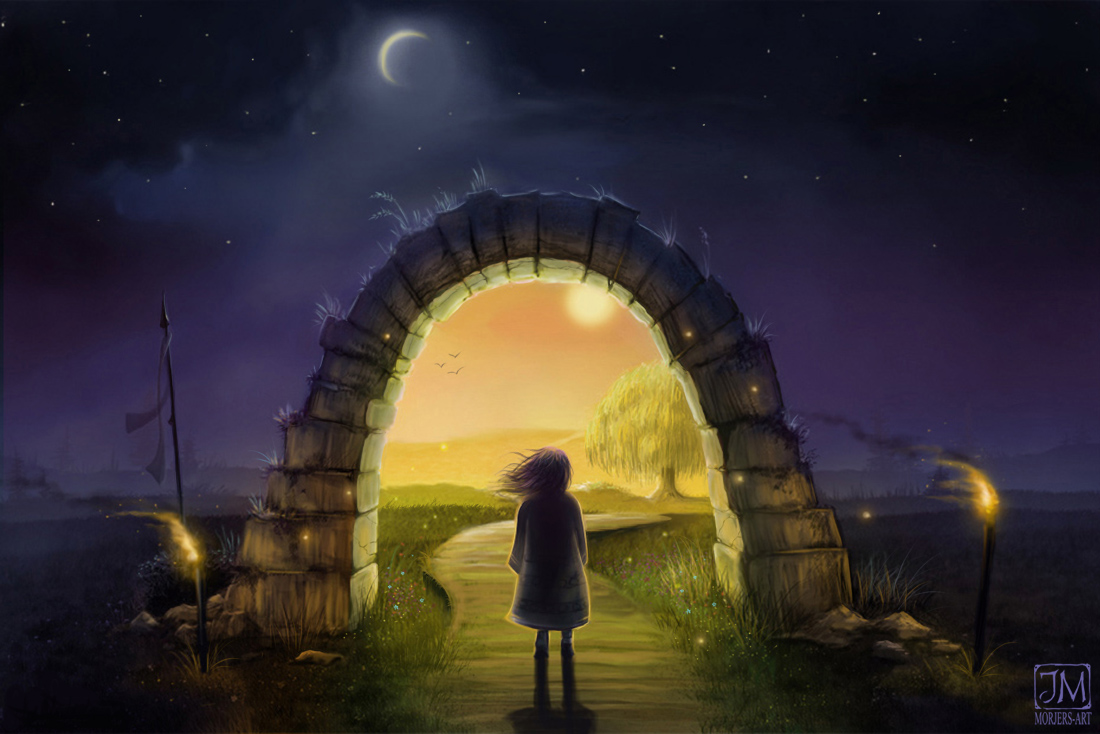 Watch
~o~ Magic Gateway ~o~
This was really easy and fast to paint, mostly because I recycled most of the background from one of my older pics:
jerry8448.deviantart.com/art/T…
At first all I did was play around with different color scemes, then added some stuff here and there and just kept on painting until it looked like this. I wanted to make it look kind of dreamy. I'll probably fool around with it some more some other time.
If you're interested in seeing the opposite side of the gateway, then click here: :thumb122170619:

Full view please!
Greets,
Jerry

Edit Jan2012: This is now available as a desktop wallpaper:
jerry8448.deviantart.com/art/M…
This isn't going to be much of a critique I suppose. I see nothing that needs tweaking or changing.
What I do want to say is that I appreciate how you put realism into such surrealism. The flames, her hair, the grass, the ribbon...it's all moving with the wind in the same direction. The depth is wonderful as well and the coloring... it's just so soothing to me.
The detail you've accomplished is phenomenal and really I've rarely seen anything like your work ever. You know I'm an enormous fan, but it's because of the effort that you put into each piece.
Some of the details I noticed to be exquisite is the fire light on the grass, her shadow stretched as it would be coming from a dark place into light and the old weathered marks on the stones creating the arch.

Jerry...You continue to amaze!
The Artist thought this was FAIR
22 out of 24 deviants thought this was fair.