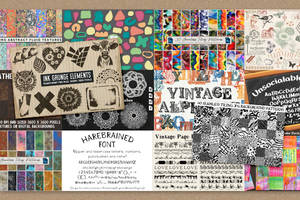 HG Designs Subscriber Area
Lots of high resolution goodies for graphic design including textures, photoshop brushes, seamless patterns and more.
---
Suggested Premium Downloads

Description
My Furcadia character's name. In like fifty fonts. O-o Too lazy to count them all. Anyways, uuuh I downloaded a bunch of fonts from
[link]
and decided to test them out, and this is the result.

EDIT:
There's actually 40 fonts. Give or take a couple, lol.
Image size
500x500px 59.4 KB