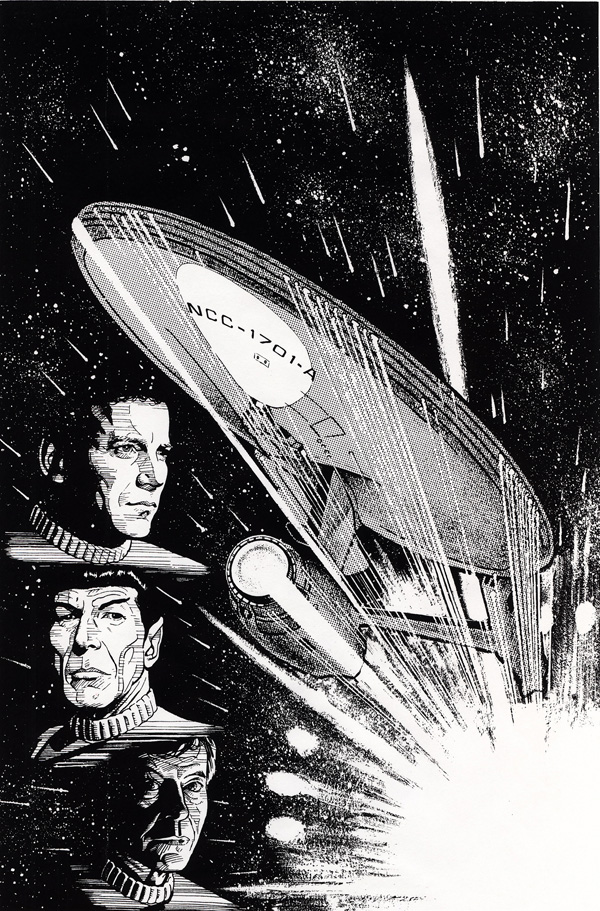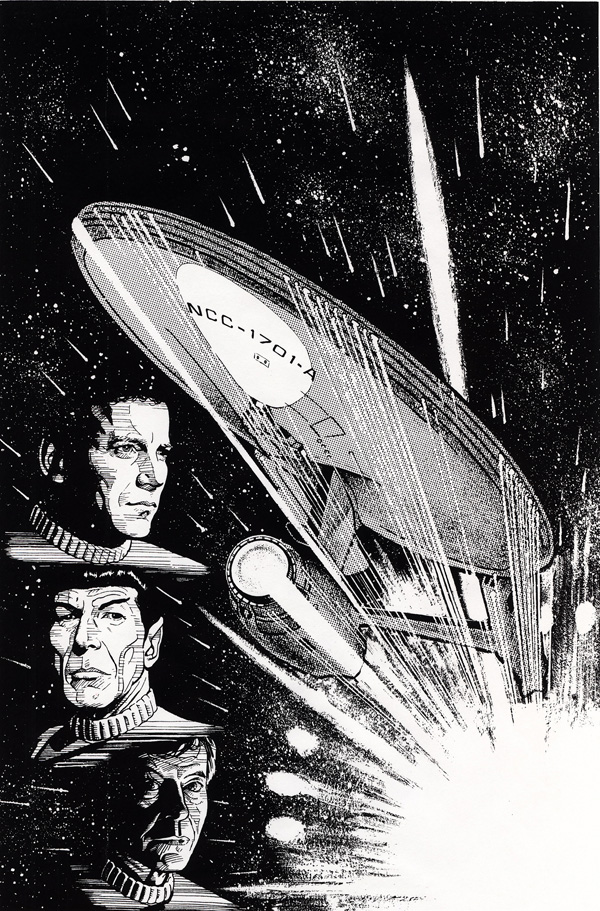 Watch
Comic Book Cover Art, DC Comics, STAR TREK. Pencil, Ink, Brush, Pen, Opaque gouache, Zip-a-Tone shading film.

Took nearly a minute for me to finally accept the new design of the Enterprise when it hit the silver screen in "Star Trek: The Motion Picture." The original ship, designed by Walter "Matt" Jefferies, will always occupy a special place of honor in my heart, just as it does in the National Air and Space Museum in Washington D.C.

In my humble opinion, this legendary vessel is the greatest spaceship to ever fly across the screen, and into our imagination.