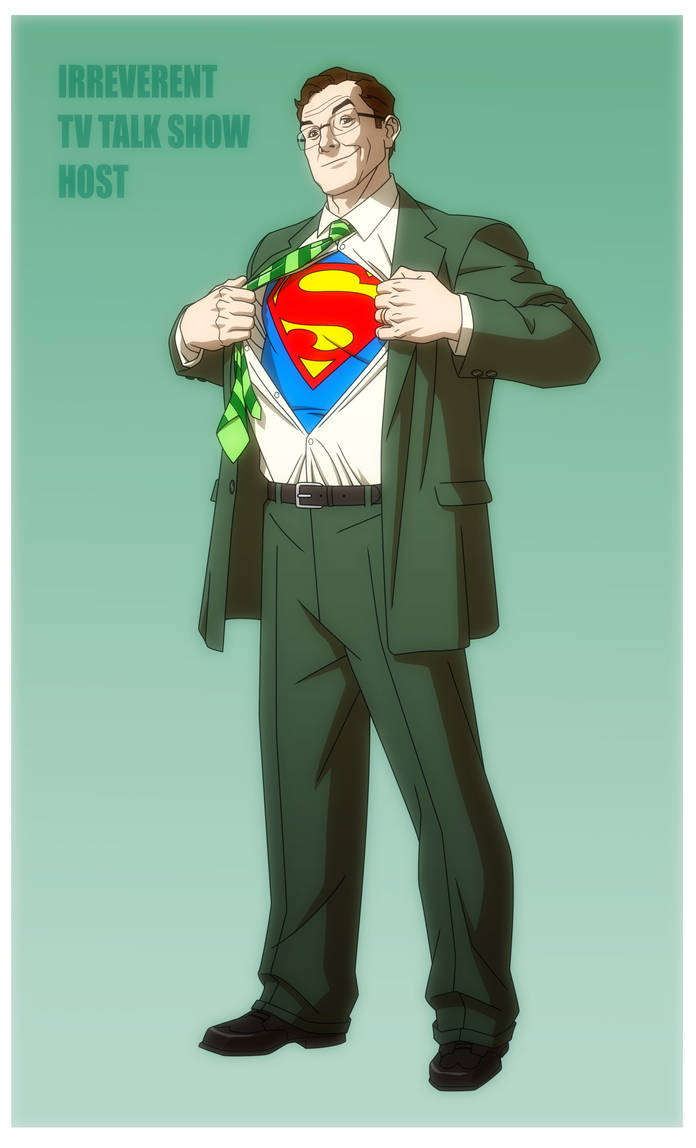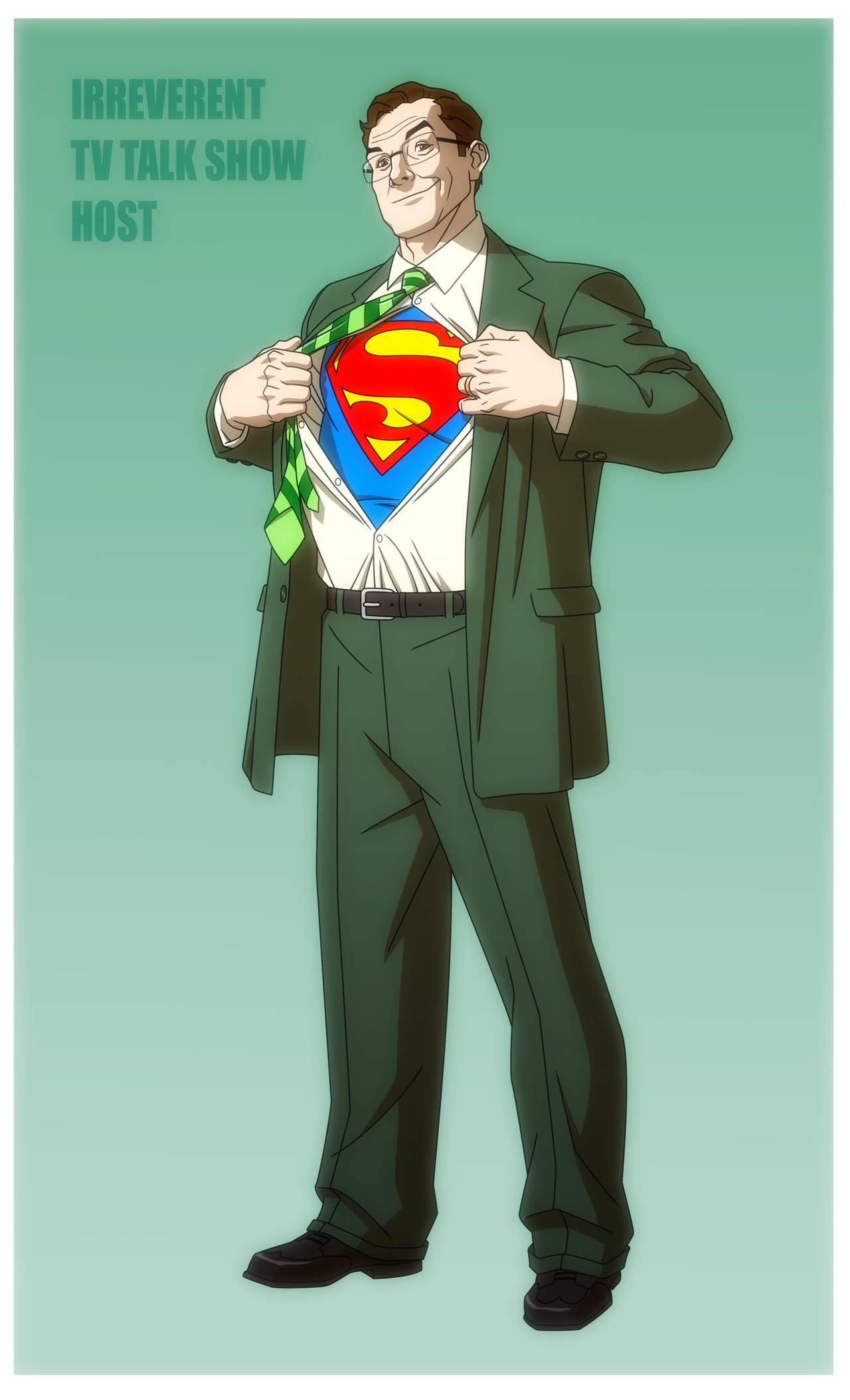 Watch
Warner Bros Animation Character Design, JUSTICE LEAGUE: THRONE OF ATLANTIS, Irreverent TV Talk Show Host.

This was part of a little freelance gig, done for Phil Bourassa. After reading the script, I may have had too much fun designing the model, depicting the character striking the famous Clark Kent-changing-into-Superman pose, and I'm not sure if they used it at all.
In any case, it may be obvious that the inspiration for this irreverent television talk show host was none other than Stephen Colbert.

I hope you like it! Thanks for viewing!