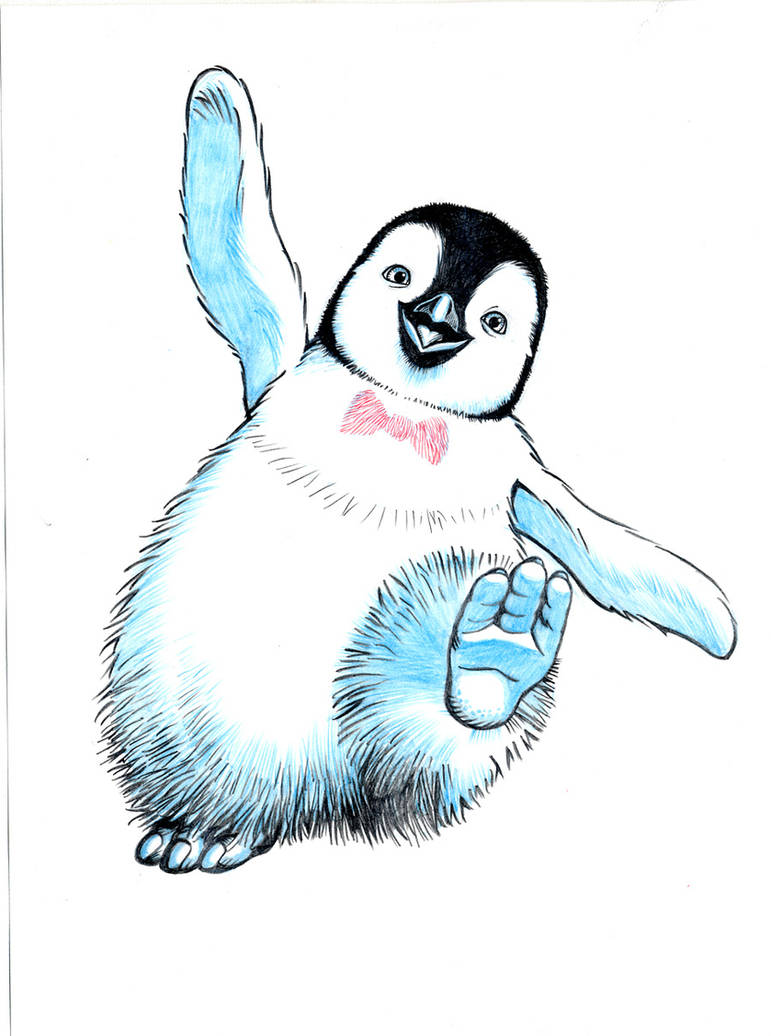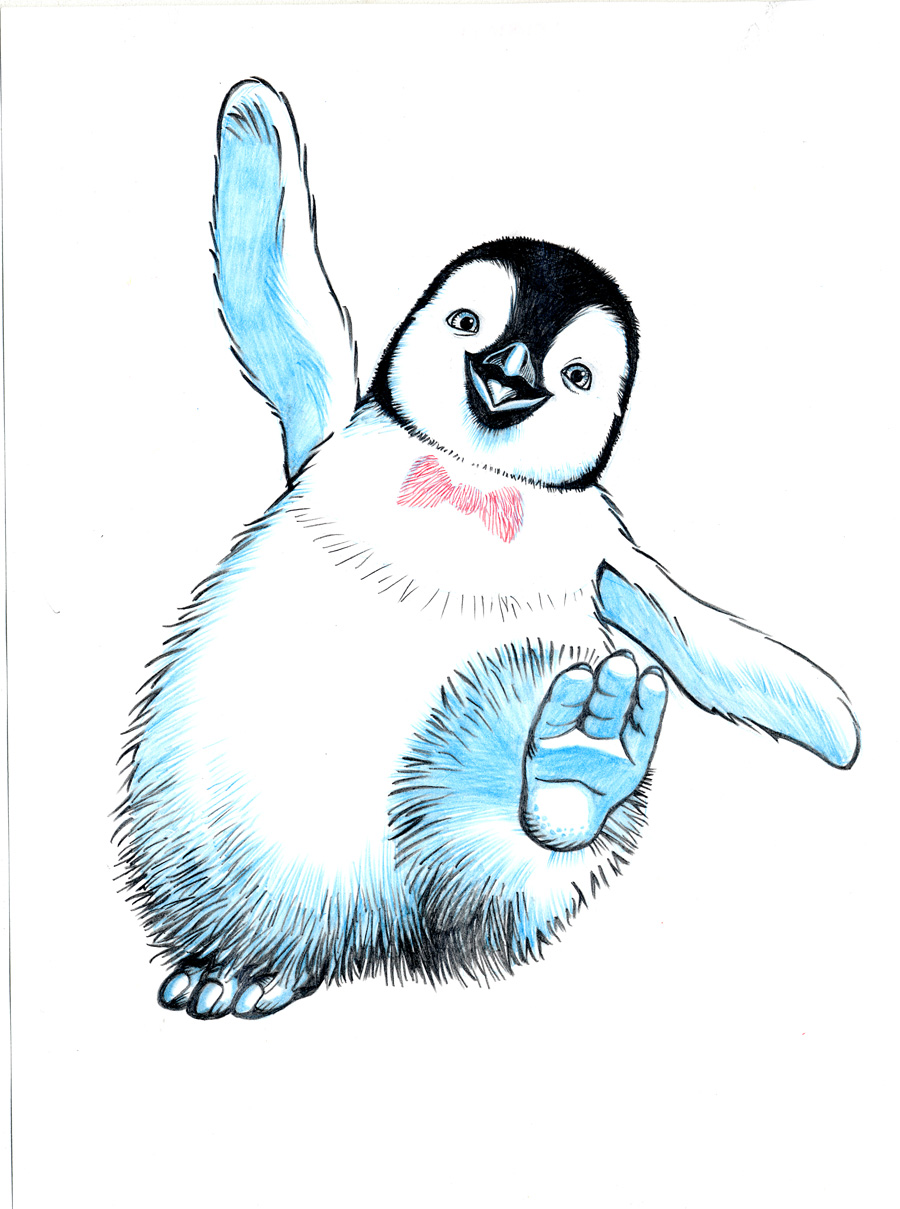 Watch
WB Product Art, Mumble, HAPPY FEET. Pencil.
This here critter was yet another poor soul that initially went thorugh the Marketing wringer. Execs just didn't feel he was "cute" enough, especially with having what they crudely termed "gorilla feet." They argued in favor of changing him, at least into another version more suitable for product. The result was a Donald Duck resemblance, complete with webby feet, Tweety Bird eyes, a clownish grin, and feathery tufts atop his head! Needless to say, ONCE AGAIN, I objected vehemently. NEVER, EVER adapt something for product that does NOT represent what appears in the FILM!!! What's the bloody POINT?! Those that see and love the film, and want to purchase a memento, are gonna want the character as he appears IN THE FILM. Don't try to pull the wool over anyone's eyes based on hunches, sales charts, and focus groups! It is what it is. If it doesn't sell, then so be it. Don't change it into something it's not.

See why I'm not working there any more? lol It didn't sell.