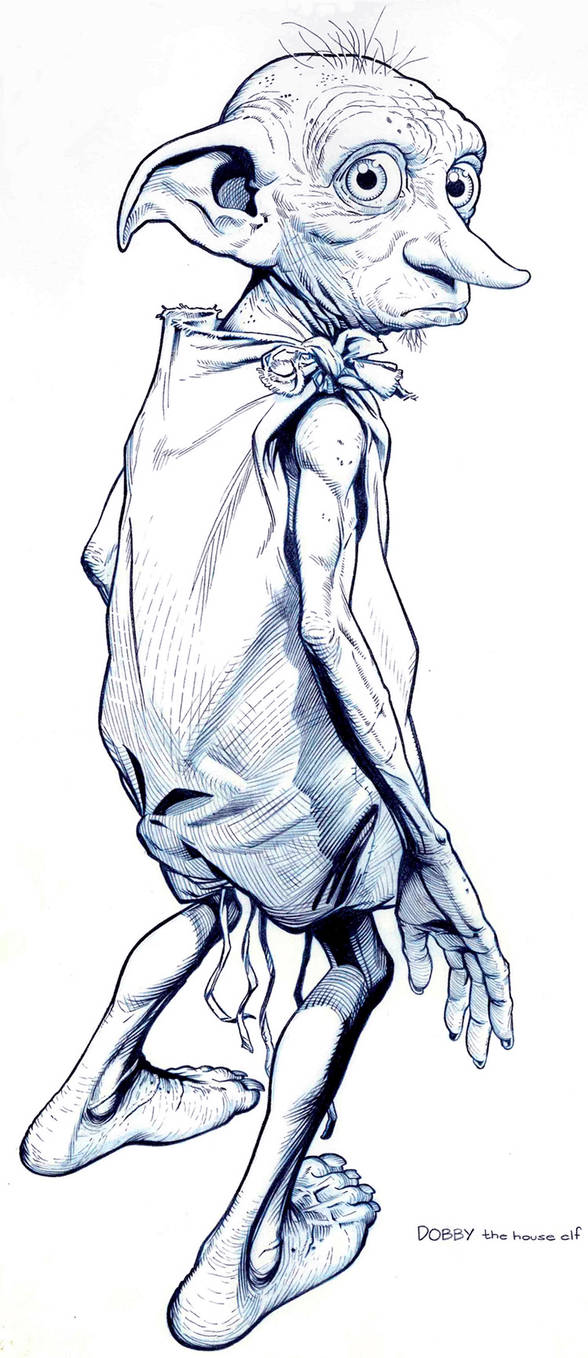 Watch
WB Product Art, Dobby, the House Elf, HARRY POTTER AND THE CHAMBER OF SECRETS. HB Pencil, light blue Col-Erase pencil.

This was a very tricky one to render, translating the detailed skin texture, and the cloth texture of his pillowcase rags. Additionally, working from photo reference of the Dobby doll that was a stand-in for the digital Dobby, it was important to instill life in the expression, primarily the eyes. Tedious, but fun. This illustration was adapted from a digital preproduction painting by ROB BLISS, one of the brilliant British artists on the film. It was then interpreted for product by another illustrator in my WBCP art department before the final responsibility fell to me for revisions.

Rest in peace, Dobby. You were a hero of the highest order.