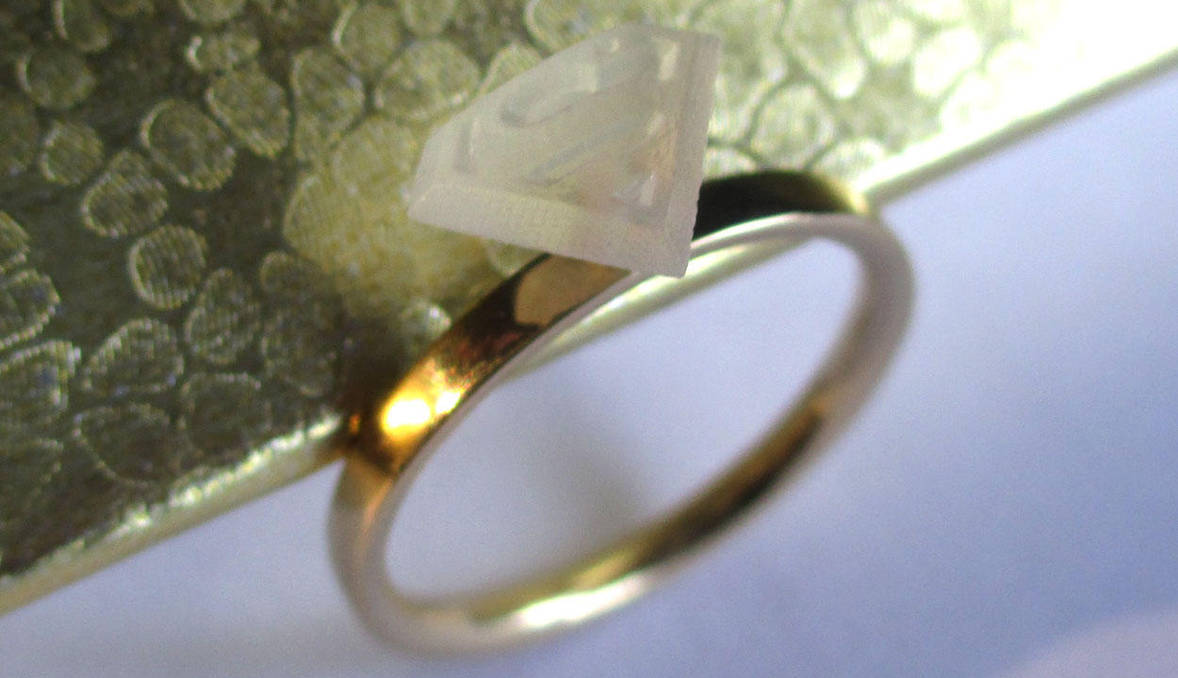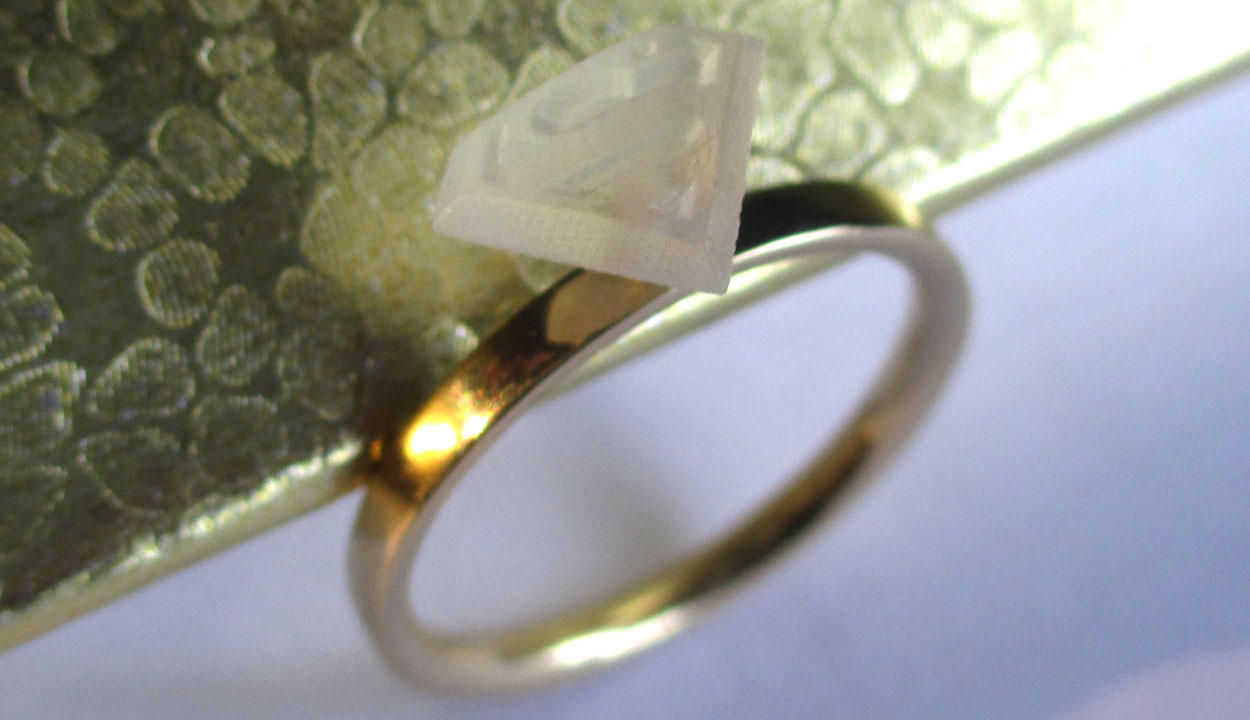 On Etsy: etsy.me/2d10YJS

Diamonds are forever, but superheroes are what she loves! And she'll love these whimsical and amazing superhero solitaire engagement rings.
Each ring comes with a high-tech 3D printed acrylic gem featuring the emblem of the hero of her choice on a simple precious metal band. These tiny and subtle works of art pack a powerful punch. This ring was truly designed for her.
Choose from Kara Zor-El aka Supergirl, Barbara Gordon aka Batgirl, or Arisia aka Green Lantern. Each emblem is lovingly created in a factory of the future™ in frosted transparent acrylic then permanently adhered to the precious metal of your choice with professional strength Gorilla Glue™. Each band is cast in solid precious metal and highly polished to a near mirror sheen.
Whether she wears her Superhero Solitaire in brightest day, or darkest night, she's sure to love you forever.