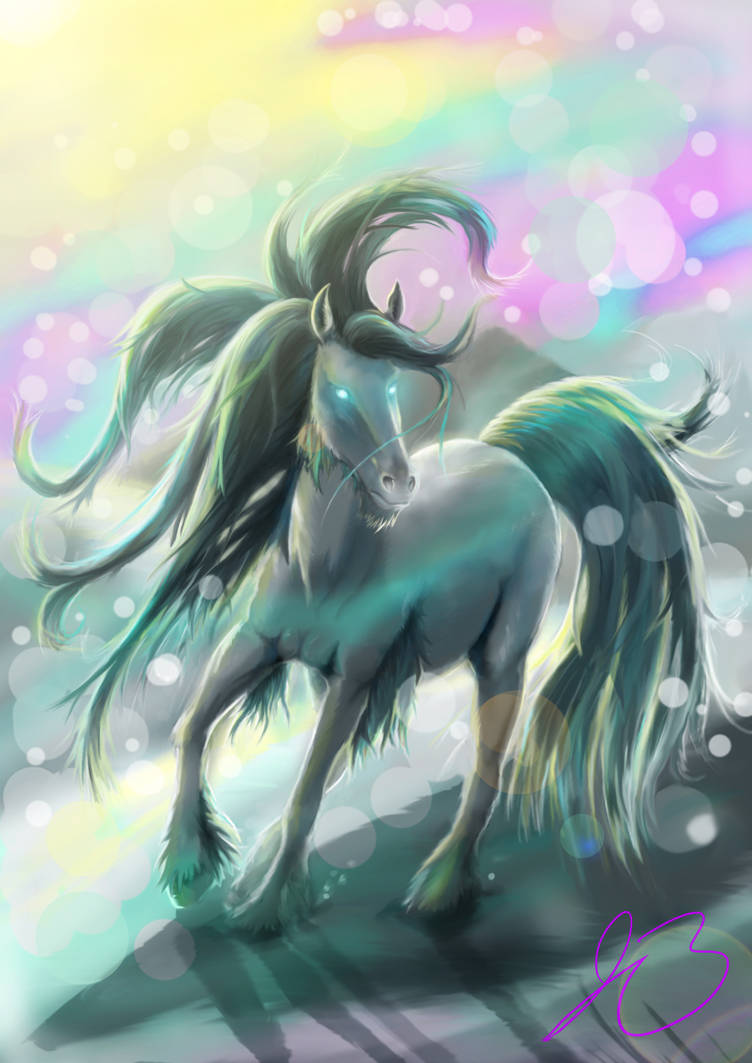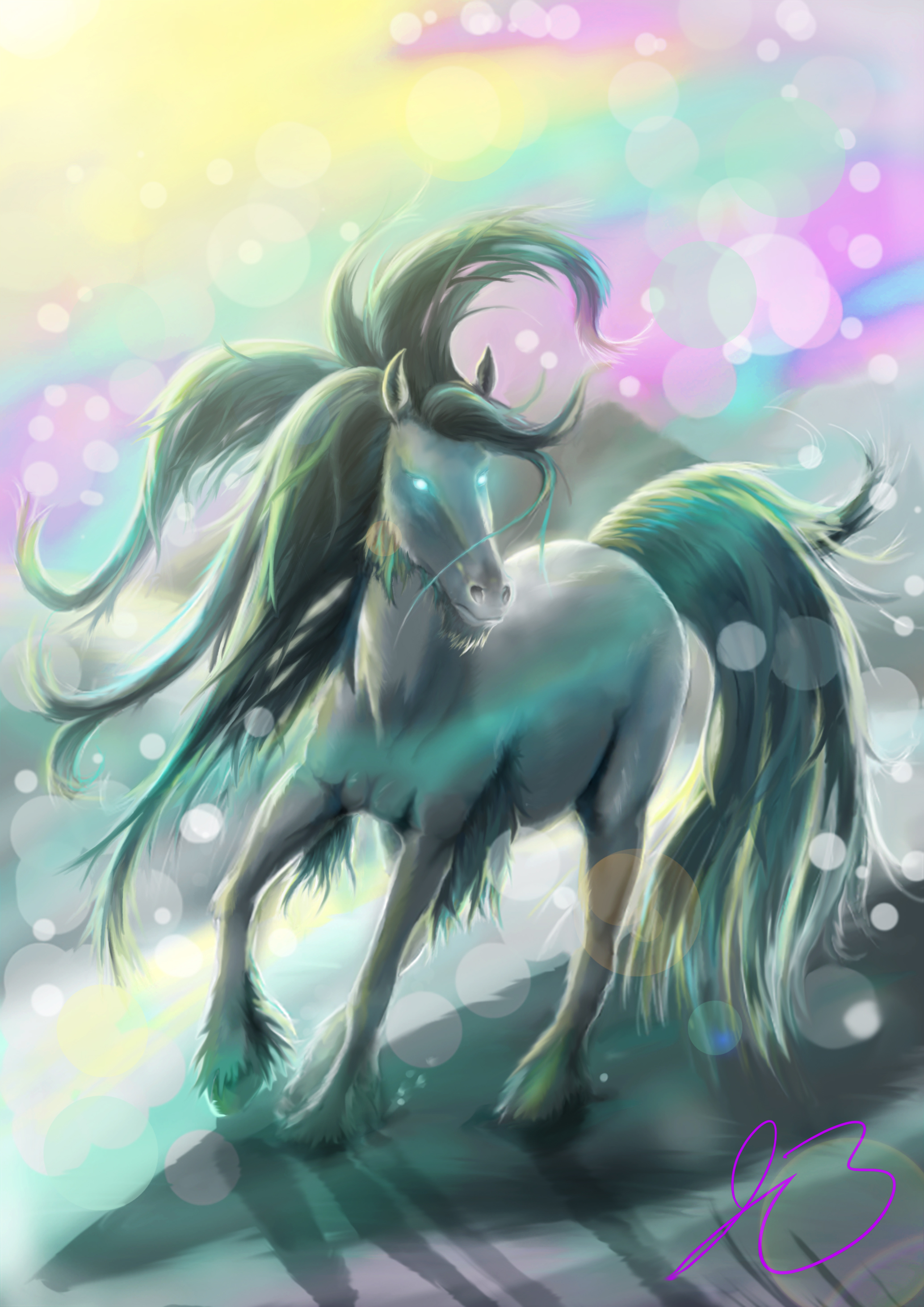 Watch
(Just finished Cleaning it up.)
Merry Christmas Everyone. been a while since I uploaded anything art related, so I figured I should push something out at least for the holiday. Been working on this since this morning. Hope you guys like it.

This is an Asperi; a magical species of Horse from the second D&D 3.5 monster manual. The creature has power over the wind and cold, is highly intelligent, and can fly (literally) with the wind. Better than most dragons in fact. They are pretty rare though they can mostly be found roaming around frozen mountain ranges.

Love the flow of it's mane. Great colours too.
Reply

Gorgeous. The colors and lines really capture the imagination.
Reply

Thanks. took me literally all day to make

Merry Christmas
Reply

No they're not better than most dragons! The only thing superior to a dragon is another dragon!

Merry Christmas to you too!
Reply

btw. I didn't say the asperi were better then dragons

(no armor, and not even a quarter of the health) I simply meant they fly better then some. That being said not all dragons can fly, and the asperi flight speed and maneuverability is limited slightly by the winds it rides. 6mph against the wind, 6mph plus wind speed with the wind. Though to be fair at best that is still faster then anything that uses wings to fly. Some winds have been known to get up to
231mph
Also lets both be honest,

you would have much better luck taming and riding an asperi then a dragon. Asperi like apples, dragons like stupid people meat who try to ride them. wellll, at least the mono color dragon like people meat. The metallic dragons on the other hand are pretty chill with people. They still wouldn't let you ride them though... well... unless you somehow managed to stroke their vanity enough or make a contribution to their hoard.

even then I wouldn't push my luck.
Reply

231 mph? Look more around 300 mph for the records
Reply

I was being conservative though I believe 231mph(372Km/m) is the fastest wind speed ever officially recorded. I'm sure they get faster then that on planet earth but that is the fastest we have documentation on.

Reply

Thanks bro. :3 merry Christmas to you as well.
Reply

"Ride like the wind", as they say. Well done!
Reply