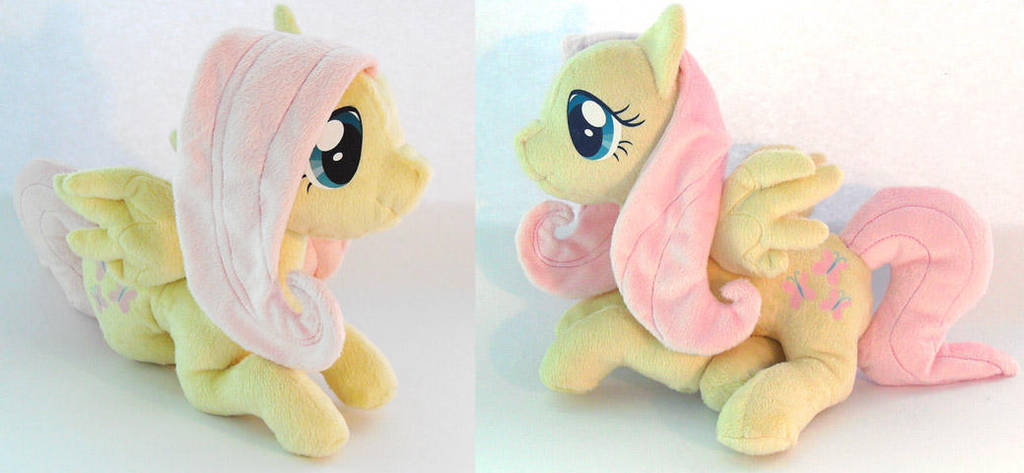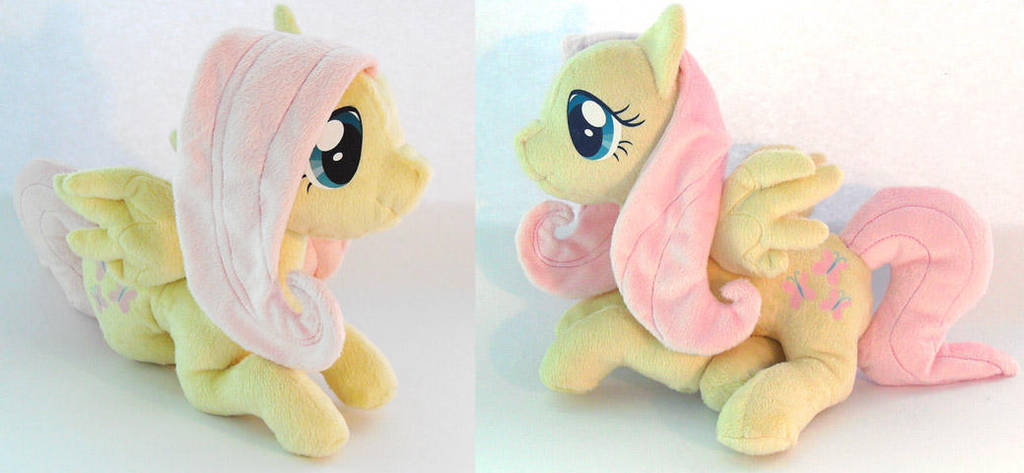 Watch
I finally finished Fluttershy!

She's been hanging around and waiting for me to get a new printer and get the sewing machine fixed for ages

I think she'll probably be my last pony, so I'm glad she came out nicely

She's 14 inches from nose to tail and made out of soft Minky fabric. The pink photographs a little lighter than what it looks like in person.
Again sorry for the poor picture

This camera is terrible!
Edit: Updated with two views on white instead of one on a blue background.

Oh my god she's lovely

I really love the pose! Are there any other photos of her? c:
Reply

Aw thanks :> Not at the moment. I have a terrible camera, so it's hard to get decent pics. I think I might try and take nicer ones for the etsy page soon though

Reply

Beautiful job!

Reply

I realy like her pose. Are the legs movable? <3
Reply

Thanks :> Unfortunately not! That would be neat, but I've no idea how to use teddy bear joints.
Reply

You said printer, I'm just curious how you did the eyes and cutie mark? Right now I only have the means to sharpie them. Not ideal XD

It looks so great though! You nailed the head shape and the hooves are so adorable.
Reply

Aww thanks :> I use quick fuse fabric sheets, which you print out and then iron on. Much better than those t-shirt transfers!
Reply

I am so in love with this. How much are you selling her for?
Reply

I'm taking offers for the next week

I'm looking for around $150 + shipping.
Reply

Sounds reasonable! I'd love to try my hand at creating one myself, after seeing how amazing yours are. Wouldn't mind snatching her up just as a reference point!
Reply

They are fun to make

I definitely recommend having a go! Very satisfying when your final product is something that you can really hold

Reply

Your last pony? D: Noooes..
Reply

Yeah, I just don't have the time now I'm at uni. Seriously, this one took me a year to get around to finishing!

Reply