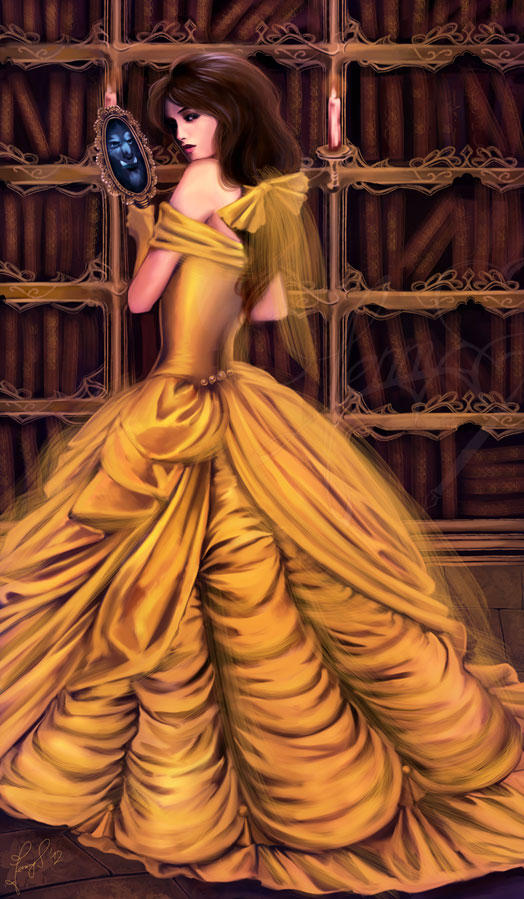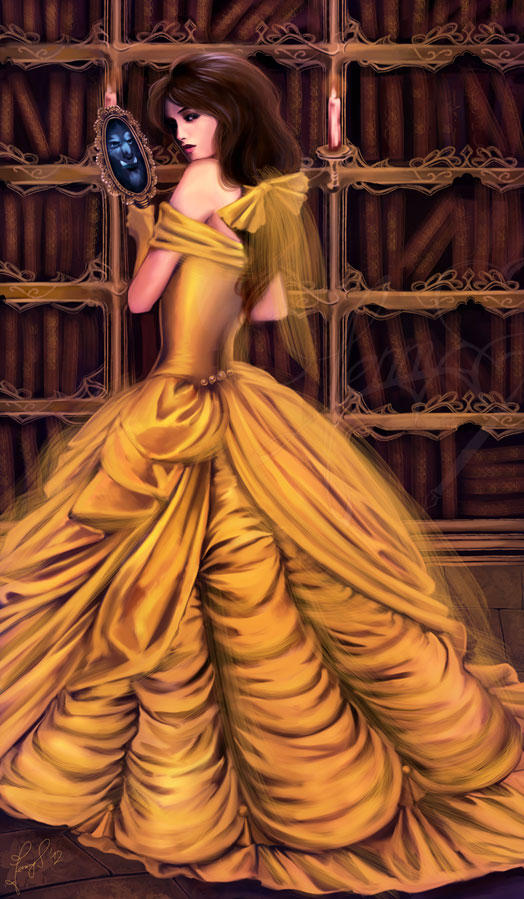 Watch
// This is a remake, PLEASE READ!!!
Do you know the problem of old artwork in your gallery you'd really like to delete?
Well, do you also know the problem of old artwork you cannot delete, because it would be INSANE, since it does have about 7000 Favourites???
I don't want to say that I don't like my older artwork anymore; I'm proud of it, but, honestly, I could improve myself a lot in the last two years and still everyone admires my Disney princesses most. (Of course, they are Fanart).
That's why I thought about doing a remake of "Belle" for a long time. Not for getting faves or more Fanart watchers who just give a damn about my original work, but for everyone who is interested in watching me getting better.
Here you can see the old artwork, by the way; Please do have a look at it!
I chose Belle not only because it is my most popular painting here at dA, it was also the first one I ever uploaded, so it still has a very important meaning to me!
I already did a remake of her face and uploaded the portrait at dA last year, so you can see how long I thought about doing a complete remake.
You can find the portrait here:
About this painting:
I decided to do a very similar situation, but not completely the same one. In the original painting Belle is holding a book in her hands, like a treasure, here it is the mirror showing the silhouette of the beast.
I also changed the rough setting a bit. She's still at the library of the castle, but not at the same position.
I kept the color scheme, but added some more colors to it I personally like better than the old ones.
Also I changed stuff like her dress, her hair and her posture.
All in all I wanted to keep the theme pretty similar so that you can immediately see that it actually is the same as the original one!
Well, one big difference of the original one is the time it was painted in; For the original it took me about 65 hours of work to finish the artwork, here I only needed something around 8 hours. I decided to waive some details, because I think the painting works without the mass of details I drew in the original one.
Technical stuff: I used Photoshop CS2 and SAI Paint tool for this painting and my Wacom Intuos 3. As I already said, it took me about 8 hours to finish it, for the dress I used a Disney artwork as reference, but changed it a bit.
I leave it to you, if you want to see it as a new artwork or as a complete remake and a "mirror" to the old one - well you can see that I thought about the theme a lot -, for me it is just the way I would have painted Belle today, my personal mirror of painting experiences!
I hope you like this painting! If so, or if you think you can see the improvement I'm talking about, I'd feel honored, if you faved it and/or left a comment about it here.
Please also have a look at my other artwork here:
My official homepage:
jennyeight.com
Visit me on facebook:
facebook.com/Jennyeight