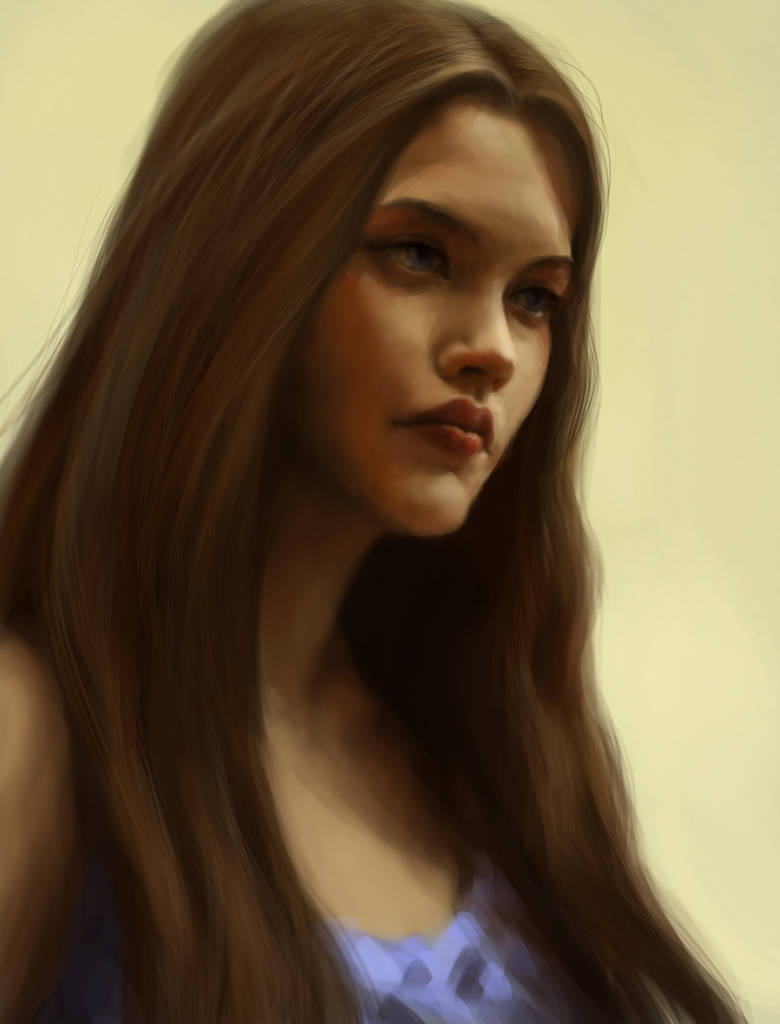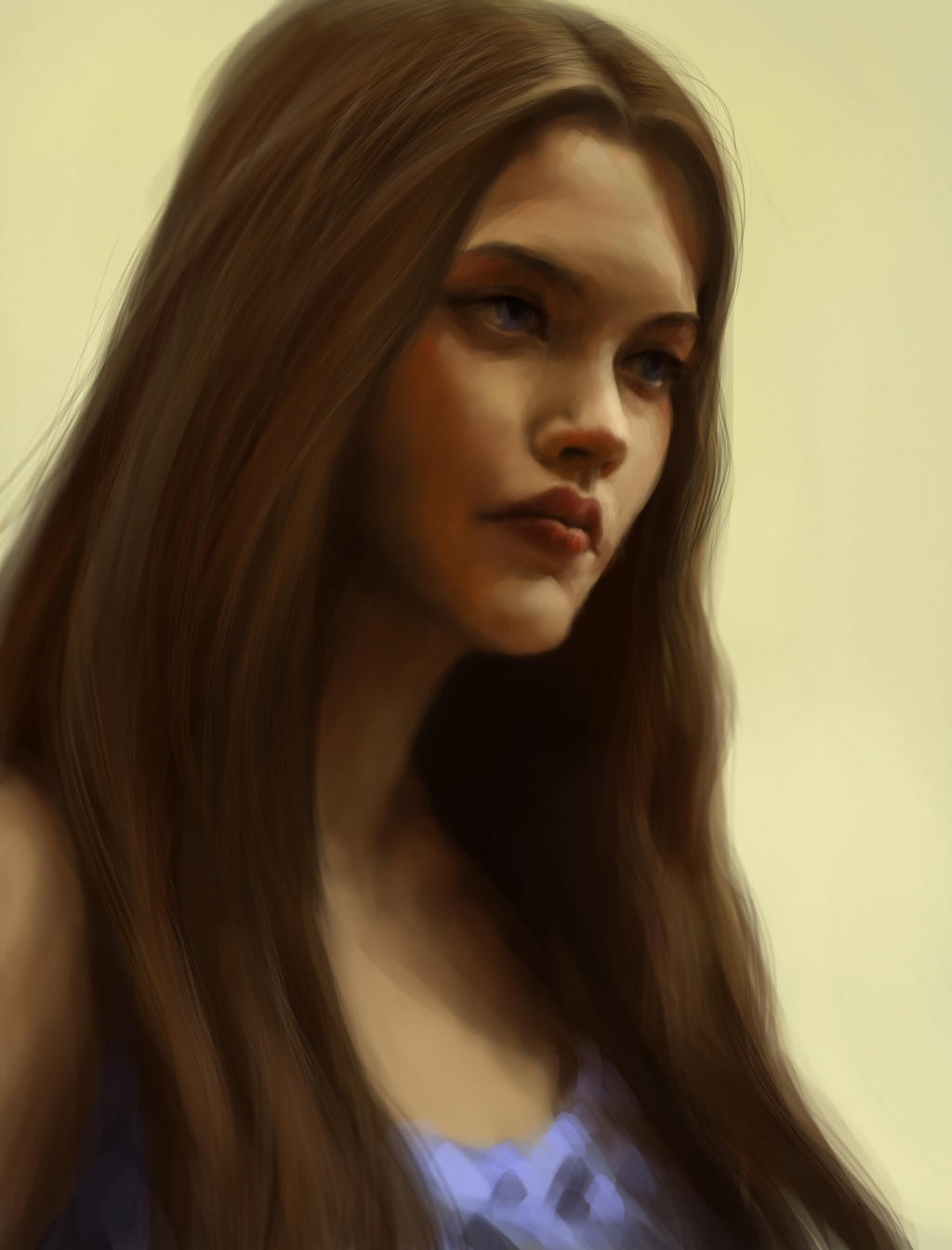 Watch
Working hard on my portrait skills and on my digital skills as well

I wanted the study to have a painterly feel but not to look too rough and unfinished. Constructive critique is very welcomed

Many thanks to
kechake-stock.deviantart.com/
for providing the beautiful stock:
fav.me/d2xzu4q
as a reference

This is amazing, she's beautiful.
Reply

Träumerei. Beautiful far away deep in thought expression imbued with hints of sadness. The soft focus blurring away from her face works well.
Reply

Thank you so much for your kind words! I'm glad you think the soft focus works well

I'm not doing digital paintings that often and therefore feel insecure about it

Reply

Thank you Jen so much for accepting my request of Portrait Practice 3 to the featured folder at The Digital Freeway. I'm so honored to have it as the first featured deviation in the group gallery. It's such a beautifully done Portrait.

Reply

Patty, I feel so very honoured that you chose it! Thank you so much!

Reply

Reply

Reply

Oh Jenny, This is soooo very beautiful !!!! You are an extremely talented digital artist as well as traditional. This is one of the best digital portraits I've ever seen. Absolutely stunning work with your digital brushes. It has a very painterly feel but looks completely finished to me. Absolutely gorgeous. !!!!!!! This is in my view is perfectly done in all aspects from composition to your technique.
Reply

Wow Patty, thank you so very much for your overwhelmingly positive feedback

Because I started with traditional art first, I find digital painting especially challenging and harder to judge whether the result is good

So I'm very happy you like it

Reply

I also found digital painting challenging getting use to using the mouse as my paint brush and drawing tool. The control and use of your digital brushes just astound me. This is so beautifully done. It has such an artictic painterly look to it. The good thing about digital painting is the work looks exactly the way you did it and there is not the hassel of trying to upload and make it look like the original traditional art piece.

Reply

Actually I use a Wacom pen tablet for digital painting, I know there are people out there who do magic with the mouse, but I am surely not one of them

Working with the pen tablet is hard enough for me

And I also managed to screw up the color settings in Photoshop several times, so the colors of the finished painting looked bad when saved to a jpg file and I had to do some adjustment work afterwards

Scatterbrained me

Reply

I bought a graphic's tablet awhile back and I should have bought a wacom. The pen I have has a tendency to skip on me. I've found that different compression types when saving to jpeg or other formats will sometime cause color change and what ever color pallet you use may make a difference also. I found tiff format usually retains most of the color data but it makes a much larger file size for uploading than jpeg.
The hard thing about digital is you can never be sure just how it looks on other peoples monitors because of differences in monitor dpi's and the graphic's card in their computers. Your painting looks excellent on mine. I tried photo shop. I have an older version. I switched to Corel because the interface was a bit easier to learn to use.

Reply

If you are still thinking about getting a Wacom, I recommend to look for a second-hand model of the Intuos 3 pro (DinA 5 is really sufficient regarding size). It is not too expansive and there are a lot out there still in a good condition because of the really high quality of the tablet. I am very happy with mine

I am very glad my portrait looks good on your monitor because you are so right, so much of the effect of a digital painting depends on the monitor. I have two old and mediocre ones, so when painting digitally I tend to switch the painting between them and try to make it look ok on both of them

Interesting, that you find Corel more intuitive, I tried it once and couldn't get the hang of it, so I stuck to photoshop

Reply

Thank you Jenny. I'll definitely look into a used one. The reason I like Corel is I think using layers is a bit easier in it than photoshop.
Reply