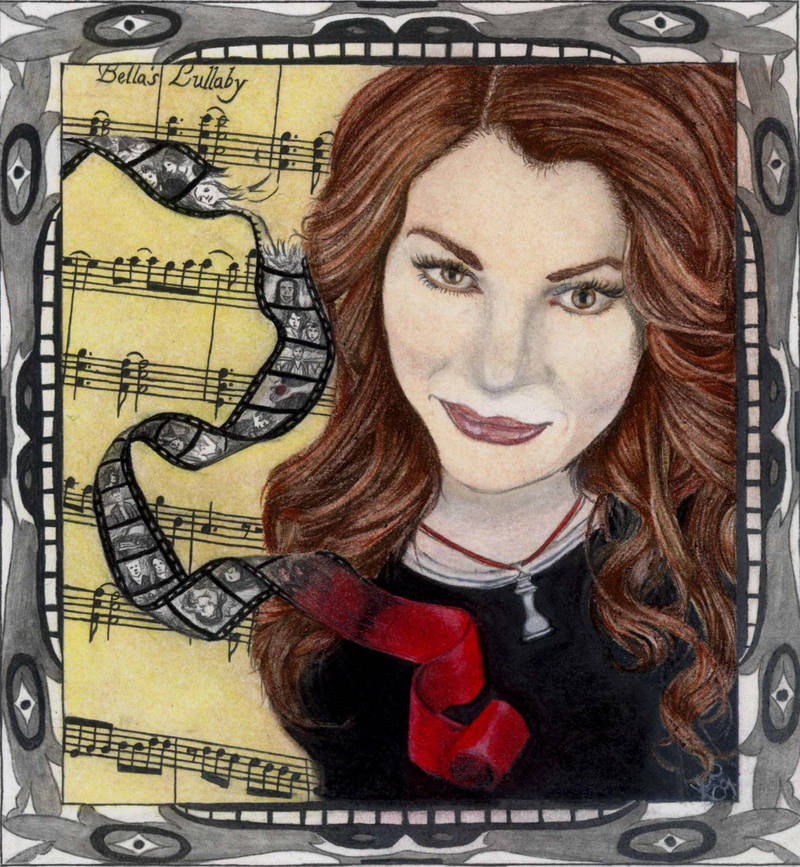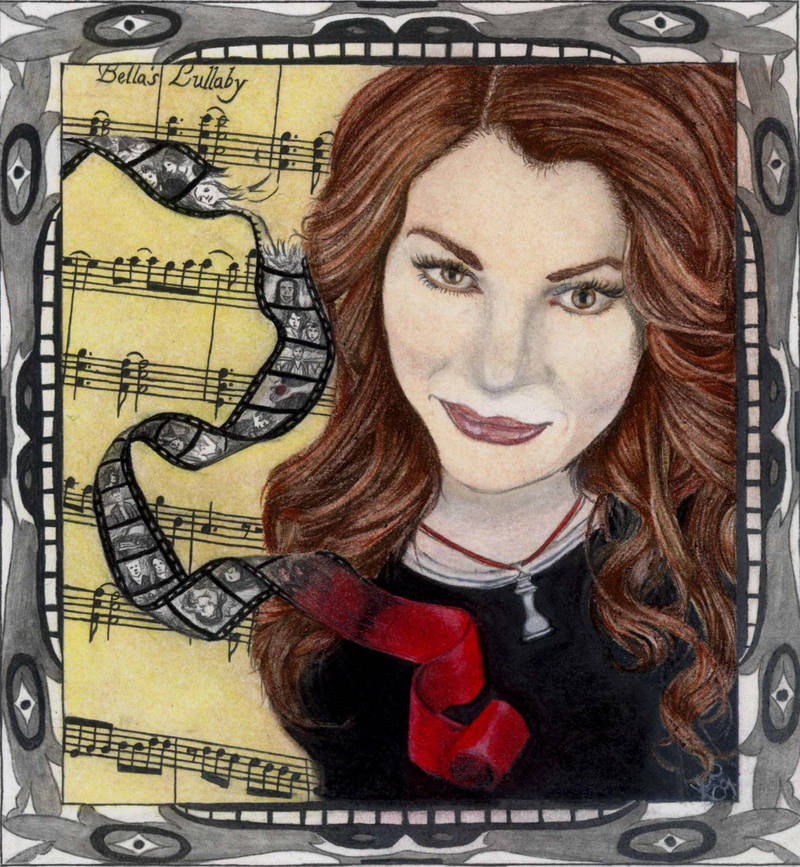 Watch
This is my entry for
Twilight Fan Art Contest :
[link]
Tile: Stephenie Meyer's World of Twilight
Medium: soft pastel, colored pencil, charcoal pencil (black and white), and graphite on strathmore drawing paper
Size: Approx. 7.5 inches x 8 inches
This is my first real attempt in pastels or colored pencil.
A little bit about this piece (could have potential spoilers to anyone who hasn't read past Twilight!!!):
When I set out to enter this contest, I wanted to do something outside of the characters (don't get me wrong, I love the characters and will probably be doing another character piece soon); so I ended up creating Stephenie Meyer herself.
This piece is supposed to incorporate all aspects of the Twilight fandom, i.e. books, movie, Stephenie, and music.
This is a relatively small piece (approx. 7.5 inches x 8 inches). So the film cells in the film strip are less than half and inch on all sides, so detail was next to impossible on that small of a scale (at least it was for my poor eyesight

). However, each film cell is taken from a still from the movie. The lists of each scene used, in order are:
*Bella and Edward (not THE Meadow scene, but of them laying in a meadow area).
*Jasper and Alice
*Victoria
Then there's a 'rip' in the film cell.
*Jacob
*Emmett and Rosealie
*Carlisle with a bat
*Edward holding the apple (also Twilight's book cover)
*Edward playing the piano
Then there's a bend in the film.
*James (only you pretty much only see his chest)
*Edward at the hospital
Another bend
*Alice
*Edward leaning against the Volvo.
*Bella's truck (a.k.a. The Thing)
*Carlisle and Esme
And another bend.
*Bella and Edward.
*Bella
The last bend in the film strip.
*Edward and Bella at prom....which then fades into the red Eclipse ribbon.
The idea for the film turning into the ribbon happened when I realized the placement was perfect for it to come across a black shirt. Then I began thinking about what it would mean, and realized it was a perfect way to show that without Stephenie, we would have never had the Twilight movie (btw, I love the movie, but I will always love the book more).
The necklace holding the queen chess piece is there to symbolize that Stephenie is the most powerful player in this fandom. Plus it was the perfect way to incorporate Breaking Dawn's cover.
I wanted to use the sheet music for Bella's Lullaby for a couple of reasons: 1.) beacuse it just sums up Edward's character (Hi, I'm Edward and instead of burning you music of top 40 love songs that I think you would like, and/or describe our relationship; I'm going to compose a piece myself.---Edward's awesome

). And 2.) music itself is a huge part of the fandom and this was the only way I could think to represent that.
The border is probably the most confusing. Since I couldn't find a way to bring in New Moon's cover, I thought about what stood out in that book that I hadn't touched on yet. And the answer: Jacob. I couldn't believe I forgot about Jacob, so I decided to try to find a way to show his presence in the series. And the border is the result of that train of thought. I took into account that Jacob is not only a Quileute, but a wolf too. So I decided to do some research on Quileute tribal art. Note to anyone who is reading this: there are hardly any examples found online, or that actually exists (something about a fire that took out most of their history). So, being the weirdo that I am, I decided I would try to create my own. While doing my research, I found a tribal mask decorated as...you guessed it, a wolf! You cannot imagine tha happy dance I did for that. So I took this wolf mask, sketched it out in its 3-D form, then flattened it to 2-D. After a little more digging, I found some 2-D tribal art on a Quileute National site (I don't remember the actual site, sorry!). I compared, my 2-D version of the tribal mask to the new 2-D tribal art I found and re-created the wolf mask into what you see as it's border. I am overall very pleased witht he outcome. I love the contrast between the outdoorsy (is that a word?), wood carved border and the elegant sheet music (so screams Jacob and Edward to me).
Whew. Okay, enough of that. Hope you enjoy!