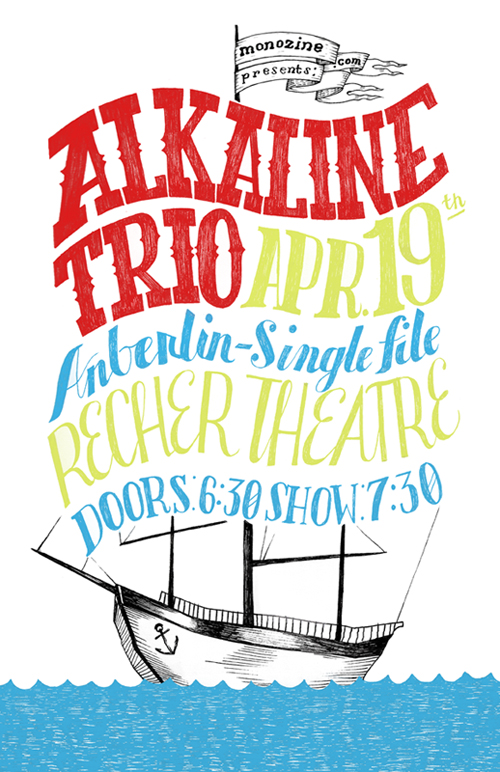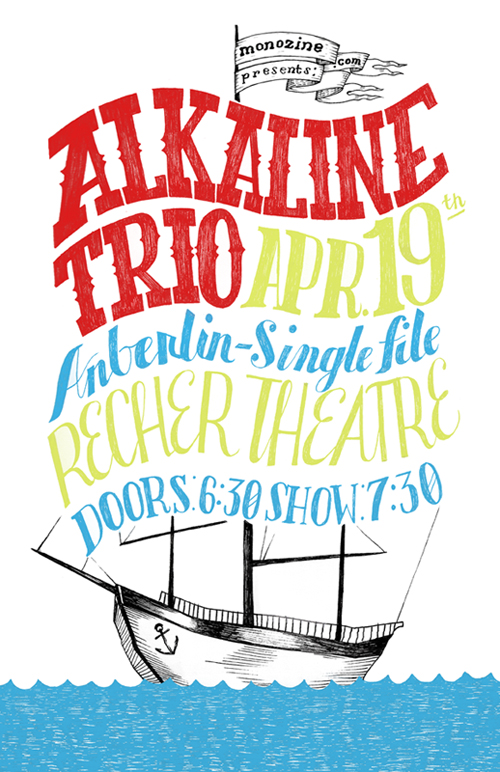 Watch
For my Experimental Typography class my teachers, the design duo who make up Post Typography:
[link]
assigned each of us an upcoming show to do a poster for that would be used around the neighborhood and at the venue for advertisement. I got Alkaline Trio (wahoo, so nostalgic for me!) and did this! Unfortunately, the show got postponed and this poster prob won't be used

so I had to work real hard and do another poster...
--
Hand lettering with Digital Color,
11x17"
p.s. shouldn't there be a "hand lettering" category if there is going to be a "typographical stencil" category? Someone needs to revamp the Typography category...