Community Week
Many of us want to be involved in our DeviantArt community beyond the act of submitting artwork to our galleries. We may want to get more deeply involved because we just love art, because we want to make friends on the website, or even to just generate more traffic to our profiles.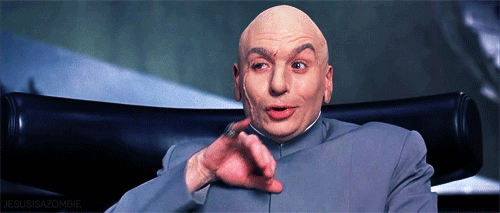 Many people have asked me,
HOW do I get more involved?
My first answer is always:
JOURNAL FEATURES
! Why? Because, what better way to say "your work is awesome" than to plaster their deviation in your journal for everyone to see. Even after over ten years on DA, I still get a little thrill at seeing my art in someone else's journal. Taking the time to recognize another's achievement only helps to boost community spirit. Unfortunately, when I mention a journal feature to someone, I often get one of these common responses:
"I would do journal features, but I'm not popular enough."
"I would do journal features, but I'm not good enough at my own art to feature someone else's."
"I would do journal features, but I'm not a Core member."

"I don't understand how a journal feature can help me get involved."
Well, sit tight and read on! This article will explore those responses and prove that yes, you CAN put your own journal features together and yes, it IS a great way to get involved.
I'm Not Popular Enough
This is the most common response I hear, so we will begin here. Many deviants do not think they have enough of a following to make a journal feature "worth it"; however, that is simply not true. Whether you have 10 watchers or 10,000 watchers, a journal feature can be a successful venture for anyone. For the deviant who has 10 watchers, think of it this way...
If you create a journal feature with 15 deviations in it, your journal will show up in the message centers of your watchers. But did you also know that each deviant you feature will also be notified, as long as they have "mentions" enabled? That means instead of your journal only reaching 10 people, it could potentially reach 25 people! And some of those deviants may visit your page and add you to your watch list... Some deviants could even start watching you because they love your features. So next time you do a journal feature, you reach even more.
*Pro Tip: To ensure that my features reach the widest audience possible, I try to make sure that the artwork within is collected from active deviants. I generally tend to browse art by newest when collecting for a feature.
If those deviants that you feature add the journal to their collections, now you're reaching even MORE people. Your journal feature, within the deviant's collection, will be visible on their Watch Feed to whoever passes by.
You can actually reach a lot more people than you think

I'm Not Good Enough
Who says you have to be the master of an art medium to appreciate someone else's work? No one! I consider myself to be a photographer, but one of my weekly features regularly showcases artwork across numerous mediums. Your journal feature is about art that catches your eye. Art that you like, that interests YOU. It doesn't matter what your skill level is OR what the skill level is of those you feature. What matters is that you found artwork that you want to share with others.
I'm Not a Core Member
Non-Core deviants often think that they cannot post thumbnails in their journals and therefore, cannot put together their own journal features. Guess what? That's not true either! All deviants are able to put thumbnails in their journal entries (you just can't include them in comments and most forums, etc. without a Core Membership). Go ahead and try it some time and you'll see!
How Does a Journal Feature Help Me Get Involved?
Just the act of going through, browsing artwork, and collecting it helps you to be involved in the community. Showcasing that artwork through a journal feature is taking the next step. Your support of someone's work can make a huge difference in someone's experience on DA. By featuring their artwork and letting them know you love it, you boost their confidence and even validate their work as being good enough to get recognized. It doesn't get much more "community" than that.

---
I Want to Create My Own Journal Feature...
Where Do I Begin?
Well, first decide if you want your journal feature to be themed or not. Themes are not necessary, but can sometimes be more fun for you to create. You can also try mixing it up and doing some themed features and some non-themed. This is entirely up to you.
Then you have to start collecting artwork! This is the most important part. Make sure you don't put TOO many deviations in your feature! I recommend anywhere from 10 to 25 deviations per feature. If you choose a smaller collection of fantastic artwork, you have a better chance at getting people to actually stop and look at each piece there.
So, go browse art! As I mentioned earlier, I find that your journal feature will be more successful if you collect newer art pieces or make sure you're collecting from active deviants. The best way to find artwork from active deviants is to use the
Browse by Newest
or instead of "newest" select a time frame up to 1 month. And don't forget about those you watch! The artists that you already watch may post some things you want to feature as well.
Then just open up a new journal entry and organize your feature however you want. Here are some examples of my own features to inspire you:
---
My Challenge to YOU!
Now that you've read about how anyone can put a journal feature together, I'd love for you to try it yourself. Go collect between 10 and 15 deviations that you LOVE and showcase them in your own journal feature. Link it in these comments so I can take a look!