Journal Entry:
Sat Jun 18, 2016, 5:00 AM
AnimalsPlantsNature
Your Home for APN Photography
Hello and welcome to an interview series that will introduce the artists of our monthly themed categories at
AnimalsPlantsNature
group!
June is Birds month
and so we're exciting to be bringing you an interview with a well-known bird photographer to get a closer look at his artwork and his thoughts behind the pieces he submits to the DeviantArt community...
JestePhotography
!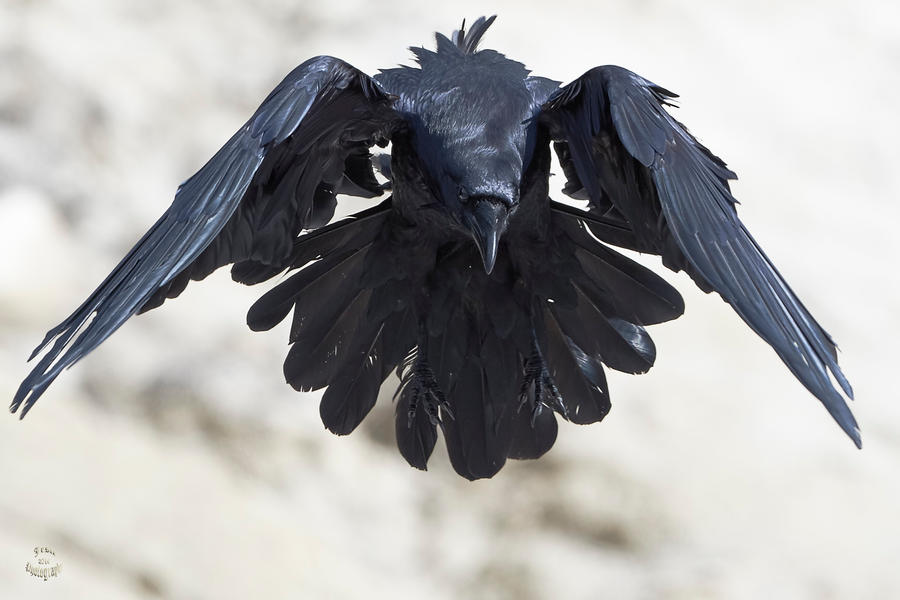 Hello! My name is Steve Cossey, I was raised in the Edmonton area of Alberta Canada. I suppose technically I started my adventures as a travel photographer in 1981. A.K.A a boy scout camping with an old Kodak point and click! The one with the removable Magic Cube flash bulbs that gave you 4 flashes? Fast forward more than a few years though.
I have always been an outdoorsman as well as an animal and bird lover. I bought my wife a D7000 and a couple of lenses, but she saw how much I enjoyed it as well so basically turned me loose and told me to pursue it.

I used to do 3d art so have known about DA for a long time I joined the community about ten years ago, I have had this account current since 2013.
My main Job is in the Oil and Gas sector as a QCC/Non Destructive Testing technician. It keeps me very busy so currently I get out and shoot as often as possible. Because I am on call sometimes I may get a few days off, other times I am 7 days /week on a project.

When I am out shooting for a full day though I am out before sunrise and head home after the sun has set for 40 minutes. I put in a ton of time into this. It is currently a side business that I am building.
What attracts you to Animals, Plants, & Nature photography?

Since I was a kid (as early as 4) I was ALWAYS outside and fascinated with everything that crawled, flew or swam. I used to catch bees, frogs, grasshoppers, snakes, salamanders and everything under the sun and of course come home and show them to mom…

When I lived up in Northern Alberta and NE BC so many times as I was either working or hunting I saw scenes that made me think " Man I wish I had a camera with me". Lynx chasing snowshoe hares right in front of me, foxes hunting mice, Grizzly bears walking along a cutline with their cubs, otters fishing, so many captures forever just in my mind's eye. One time while I was all camoed up laying along side a log waiting for some deer a lone wolf walked right past me, oblivious to my presence. He was only 10 feet away. What a breathtaking experience!

For the record I no longer hunt with anything other than my camera, but I DO apply all my previous experience learned towards refining my photography.
What do you find to be the most challenging part of Bird Photography?

A few things. KNOW your subject. When you set out to photography a specific species you need to know everything you can about it. When does it arrive in the spring(or is it a year round bird). What does it eat, what types of habitat does it favour. When does it breed? Where do they nest? Is it diurnal? In order to catch more than a simple documentary shot and increase your odds of seeing and capturing something interesting you need to know as much as possible. Does it have a favourite perch? If you study birds you will find that many do indeed have a favourite perch! One single hummingbird has been returning to the same branch and defending it all summer long for the last 3 years!

ABOVE ALL you must have PATIENCE!!! Just a few weeks ago this lesson just up and punched me. I was waiting for an osprey for about 5 hours. It was warm, I was out of water and figured I would pack it in. I walk back to my truck. I turned around and lo and behold Mr. Osprey appeared and splashed down not 20 feet from where I had been set up...5 more minutes and I could have caught an award winning photograph. So when you think you have had enough of waiting? Wait ten more minutes, and then wait some more!
</span>
What does a typical shoot consist of for you?

If I am out shooting Ospreys? I am leaving my house at 4 am in order to be there before sunrise. Depending on wind direction dictates where I will set up. Always wear camo and I often use camo netting as well. You want the wind at your back always. If that is not possible then at least sideways to you and position yourself where you think they may splash down. The reason for this is when coming out of the water they often need the extra lift the wind provides so by having it at your back you greatly increase the odds that he will emerge facing you and then flying rightttttt at you so be ready! Yes I still am waiting for that perfect shot I have in my mind. Plan the shot you want and persist until you get it. It can and will sometimes take years or never but it's the desire for it that keeps me going.

As far as not scaring birds, it depends on the species of course. Know where they are, and just be still. Camo helps but is not the be all end all. Basically you can often bore songbirds by your presence. Arrive in plenty of time and just sit there. Often even though they know you are there after an hour or two they just plain get bored of you and carry on doing what they do, feeding, flying around and bickering amongst themselves. Some become downright curious and will perch on my lens hood or my head.(chickadees?) Never approach them! That's is a sure fire way to rarely get a shot worth getting. Let them come to you. Yes, sometimes you may need to shift or take a step or two left for better composition, but if you approach them they leave. Sit there and learn them. As I said earlier they often have favourite perches, position yourself to take advantage of that. You may learn of these hot spots over time and soon with the time put in you will know exactly where to go at what times!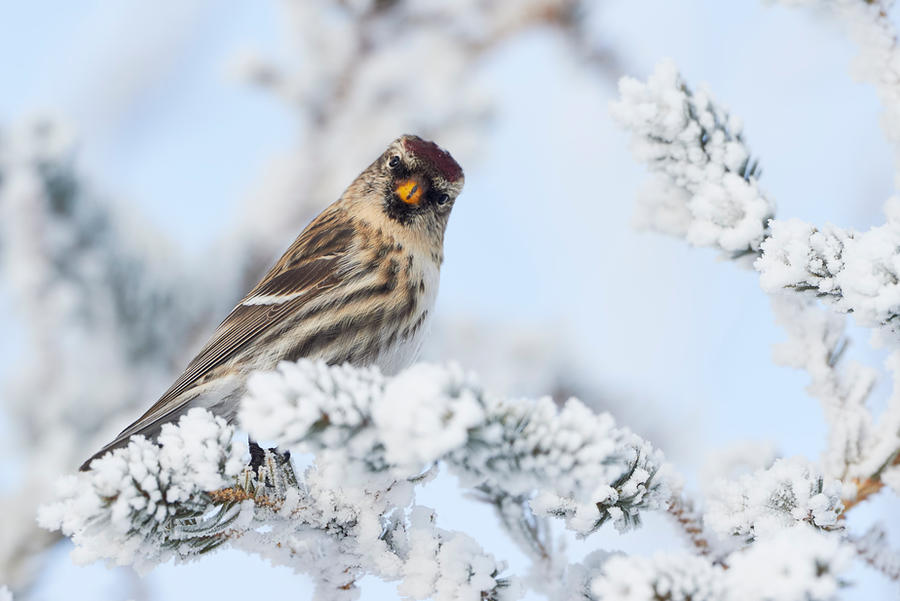 Have you had any odd or even scary experiences while photographing birds?

No nothing scary. I was walking into the bush at the "wrong time of year" and have had tree swallows dive bomb my head until I got past their territory though.
What kind of camera gear do you own/use the most when shooting bird photographs? What software do you use for post processing and what sort of editing do you normally do?

I won't list my other gear but my go to gear for birds is my Nikon D4S, Nikon 400mm f2.8E FL ED VR and 3 Nikon Teleconverters. The 1.4,1.7 and 2X TC's My tripod is a Manfrotto 055CXPRO3 (carbon fiber) and my Gimbal head is the Jobu Designs BWG-HD3 (that being said though I do want to use my 50mm for some wide angle snow goose long exposure captures when they migrate)

Software I use is Phase One's – Capture One Pro 9 as my raw editor and Photoshop CS5 for finishing work. Every picture is differenttttttt, sometimes within capture one I may process 2 or 3 variants of the same image(clone) using small differences in fstop,shadow,highlight, contrast etc instead of doing those changes in one. I may drop exposure by .3 of a stop in one, and raise it .3 in the 3rd so that none of them have large changes, and then export into photoshop for blending. I find by extending range in this way you introduce very little if any noise or other processing artifacts. I do this in a way not to make something look HDR-ish but to create the original scene as closely as possible to what I actually saw when I was there. In photoshop I use Topaz denoise but very sparingly.

Basically I use selective EVERYTHING. Selective saturation/desaturation,curves,levels,sharpening and noise reduction and sometimes luminosity masks. My process is not one of those BANG get it off my camera and on the net asap things. I like to take my time. I also as I said earlier try to recreate the shot as I saw it. I don't WANT my captures to look like they are heavily processed(they are not just my workflow probably sounds like more than it really is) It is an ongoing area of improvement for me even though I have been using photoshop for 16 years I am always learning.
How many different species of birds have you photographed? What is your favorite species?

Pied-billed Grebe, Horned Grebe, Eared Grebe, American White Pelican, Double-crested Cormorant, Great Blue Heron, Black-crowned Night Heron, Tundra Swan, Greater White-fronted Goose, Snow Goose, Canada Goose, Green-winged Teal, Mallard, Northern Pintail, Blue-winged Teal, Cinnamon Teal, Northern Shoveler, Gadwall, American Wigeon, Canvasback, Redhead, Lesser Scaup, White-winged Scoter, Common Goldeneye, Bufflehead, Common Merganser, Red-breasted Merganger, Ruddy Duck, Bald Eagle, Northern Harrier, Sharp-shinned Hawk, Cooper's Hawk, Swainson's Hawk, Red-tailed Hawk, Rough-legged Hawk, American Kestrel, Merlin, Peregrine Falcon,Prairie Falcon,Gyrfalcon, Osprey, Golden Eagle, Ruffed Grouse, Sharp-tailed Grouse, Sora, American Coot, Black-bellied Plover, American Golden Plover, Semipalmated Plover, Killdeer, American Avocet, Greater Yellowlegs, Lesser Yellowlegs, Solitary Sandpiper, Willet, Spotted Sandpiper, Whimbrel, Hudsonian Godwit, Marbled Godwit, Semipalmated Sandpiper, Least Sandpiper, Franklin's Gull, Bonaparte's Gull, Ring-billed Gull, California Gull, Common Tern, Forster's Tern, Black Tern, Rock Dove, Great Horned Owl, Snowy Owl, Short-eared Owl Long-eared owl, Downy Woodpecker,Hairy Woodpecker, Black backed Woodpecker, Northern Flicker, Least Flycatcher, Eastern Kingbird, Yellow Warbler, Yellow-rumped Warbler, Chestnut Warbler,Tennessee Warbler, Rose-breasted Grosbeak, American Goldfinch…I may have missed a few…

My favourite species is the Osprey.(and raptors in general)
Can you tell us how you captured and created this photo?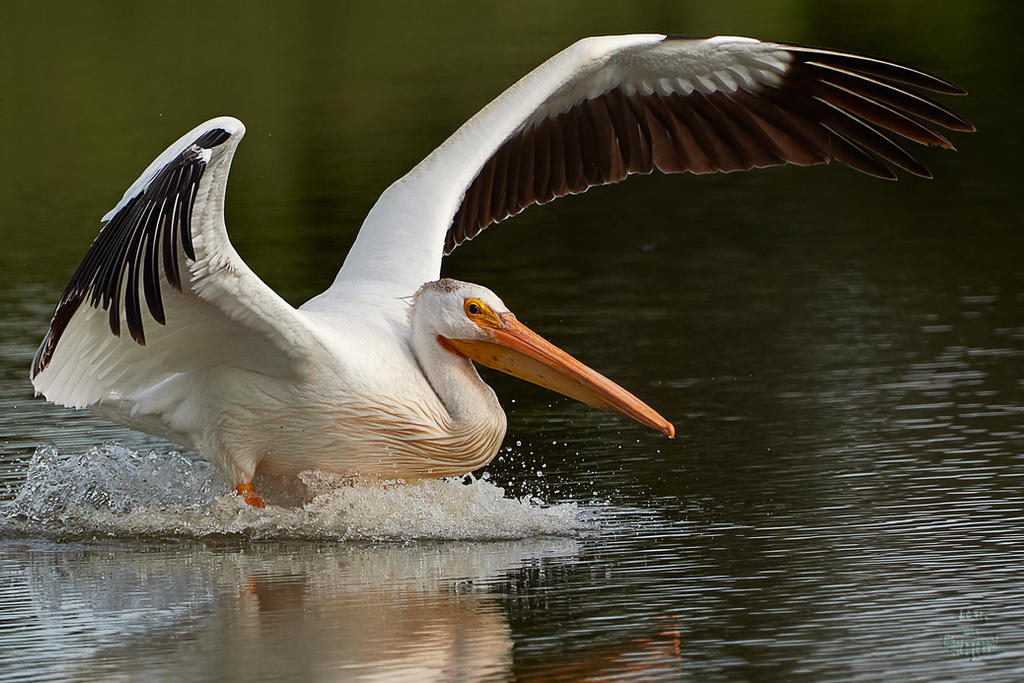 I had to look up the other EXIF data that is not shown in the sidebar.

-.3EV and Spot metering. This fellow was shot at Black Nugget Lake. Pelicans are great for those wanting to get into bird in flight photography, they are steady flyers and when they come in for a landing like this it is pretty easy to line up on them. They are biggggggg birds so make sure you have enough depth of field selected.

Black Nugget lake is a neet place as it used to be an open pit Coal mine. One day they dug a little too deep and hit an underground spring which flooded the place . It is a long narrow place with a couple islands and 5 or 6 "fingers" branching off the main lake. It is now a campground as well and they stock it with rainbow trout. I am really hoping a pair of Ospreys discover the place! This lake due to its narrow channels is an IDEAL place to catch great bird in flight take offs and landings, depending on wind direction and light direction dictates where I set up for a shoot.

I set up in the Cat-tails and just waited for a few to fly in joining the others that were already swimming and fishing in the area. It is a greattttttt place to photograph Pelicans, Double crested Cormrants, geese, multiple duck species and many shorebirds, also away from shore are many species of warblers and occasionally Baltimore Orioles.
What is one thing you know now that you wish you had known when first starting out?

I wish I had known to be more self critical as to what I posted, easy to say in hindsight though, everyone learns at their own pace and progresses at their own pace.
What is your advice for aspiring bird photographers?

Most importantly KNOW your gear backwards and forwards. Know it's limitations and become familiar with the Highest ISO that you will be happy with and willing to deal with in post work. You will also need to study how different light conditions change your outcomes. Know when to dial in + or – EV, how much and for what effect you are looking for. Isolate and simplify. Yes sometimes you see a new species and you just neeeed to get a shot of him, any shot. By all means take that shot! Understand though you really need to pay attention to composition, sometimes taking one step left, or getting down on your belly in the mud is going to make the difference between an ok or horrible shot, to something beautiful in its minimalist simplicity.

There are many methods that one can employ to get great bird captures. Set up a bird studio in your back yard, Plant flowers to attract humming birds, hanging feeders with various birdseeds, and water! You will attract more birds to your yard with a steady water supply in summer than any food offered. How elaborate a set up is up to you! I know one fellow who is disabled and has set up his gear as well as ,fill light,rim light etc, I mean it is a STUDIO! He sets up his camera focused on the perch of the day and runs it all remotely from his laptop. Great work and allows him to continue his love of bird photography.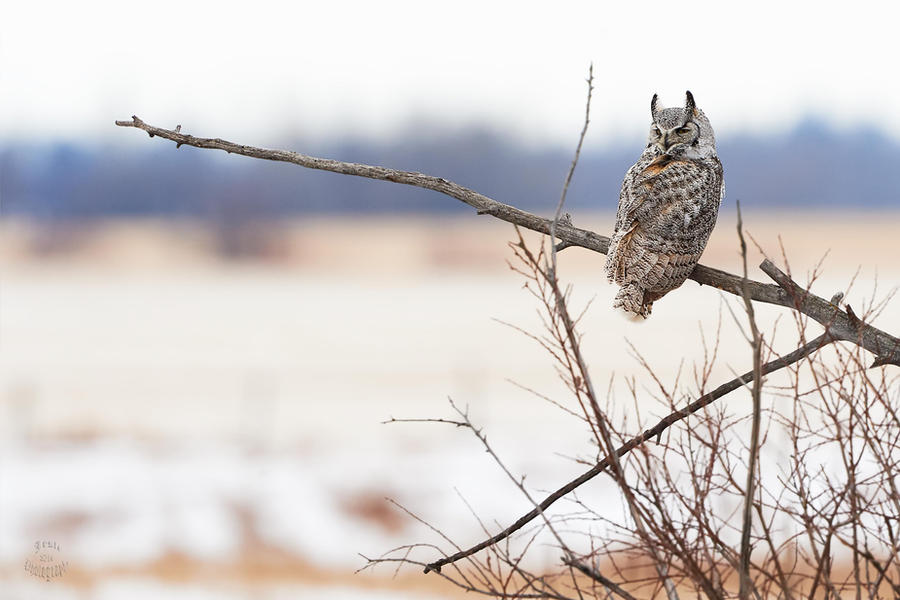 Watch