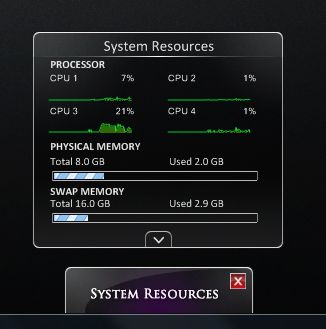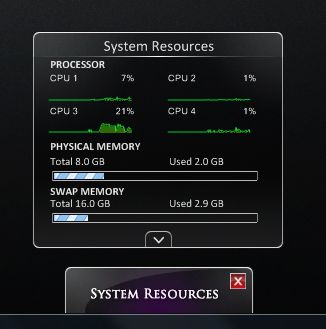 Watch
Finally here it is. I started working with Rainmeter yesterday. Soon I saw that most of the Skins/Plugins were made for specific groups.
So finally I found a CPU-Meter I wanted to use ... but what the hell ... 2 CPU's .. damn it .... while searching another Skin I found some others and I liked them but they had some mistakes in it too ....
Some showed always "Intel I7 CPU" .. I dont have a Intel CPU so there was somthing wrong ... Here I began to think that there must be a way to correct these Skins for my use.
Finally here it is! I took "minhtrimatrix"'s Hero-Skin
I dont know how to post links, so I post it directly o.O
You can find it here:
[link]
And I got the last 2 CPU's in it. The Space between the stuff is now a little bit different and everything looks a little bit closer to each other but now you got 4 CPU-Loads, 4 Graphs and finally all the rest of the Stuff.
The Credit goes to minhtrimatrix because I just edited his own work a little bit

Have Fun

JendrixXx
PS: Sry 4 my bad english I'm from Germany